Complete Story

09/30/2016
Ohio ACEP Backs Chief Justice Maureen O'Connor's Re-election Bid
Ohio's physicians have an ally in Justice O'Connor and we encourage members to keep her on the Supreme Court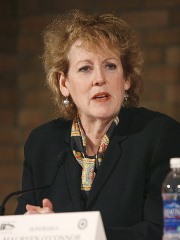 Ohio ACEP proudly recommends Chief Justice Maureen O'Connor for re-election to the Ohio Supreme Court. As a Justice—and later as Chief Justice—she has reliably upheld common sense liability reforms and has helped to bring stability to Ohio's medical liability climate.
Chief Justice Maureen O'Connor is the 10th Chief Justice and the first woman to lead the Ohio judicial branch. She first joined the Supreme Court of Ohio as a Justice in 2003 and was re-elected in November 2008 in a landslide victory. She was elected Chief Justice in 2010, carrying each of Ohio's 88 counties. Since taking office as Chief Justice, she has led significant reforms and improvements in the Ohio judicial system while earning praise for her consistent philosophy of judicial restraint.
Raised in Strongsville and Parma, Chief Justice O'Connor's career in public service and the law spans three decades.
Appointed a magistrate in Summit County in 1985, she served in that capacity until becoming a common pleas court judge in 1993. In 1998, she was elected Lieutenant Governor—the second-highest ranking official in the state. She became the Governor's chief advisor on criminal justice issues, serving as Director of the Ohio Department of Public Safety, and as Chair of Ohio's Security Task Force and the State Building Security Review Committee.
Chief Justice O'Connor has also raised two adult sons, Alex and Ed Kipp, and has four grandchildren, Xavier, Henry, and twin girls Mallory and Maryn.
---