EMPLOYERS
Employers want to post a job?
CLICK HERE to submit your listing.
All submitted job listings will be posted for ONE month unless OAPA is notified by the employer that the position has been filled.
There is a $50 fee for regular text ads.
NEW Online Advertising Rates
OAPA now offers graphic ads within our right hand column for both the Job Seekers & Job Employers sections of the OAPA website. Graphic ads will appear on the site for 3 months. All graphics must be supplied in .JPG or .PNG format within the specified max pixel dimensions below. Rates are as follows:
$100 – Small graphic ad (252 x 200 max pixels)
$500 – Large graphic ad (252 x 400 max pixels)

MedOne Hospital Physicians

Physician Assistant

Physician Assistant for busy Hospitalist group in Columbus, Ohio. Evaluates new and existing patients by performing a history and physical, orders and interprets laboratory and diagnostic studies, prescribes pharmacologic and non-pharmacologic treatment modalities, and monitors for effectiveness of interventions for complex acute and chronically ill patients on the hospitalist service under supervision of a physician. Experience preferred but will consider new graduate.

Contact Person:Michelle Wende
Phone:614-558-3326
Email:mwende@medonehp.com
---

Specialty Orthopaedics

PA-Cs in Western PA

We are looking for a Physician Assistant to work in our orthopedic practice, which primarily focuses on joint replacement surgery, hand surgery and general orthopedics. Work time will be divided between office hours at our busy practice and surgical assisting at four local hospitals. Located in our clinic is a physical therapy, occupational hand therapy and wellness center with all of the latest equipment.
We offer a competitive salary and excellent benefits including use of our wellness center.
New grads and PAs without ortho experience welcomed!

Contact Person: Mike Jacobs
Phone: 7247048848
Fax: 7243423785
Email: mjacobs@specialtyorthopedics.com
---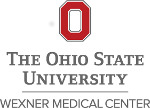 The Ohio State University Wexner Medical Center

Advanced Practice Provider (Physician Assistant)
Looking to take your career to the next level? Advanced Practice Providers play a vital role in the multidisciplinary care of patients, providing a consistent and holistic component in the continuum of care. We are looking for an Advanced Practice Professionals (NP's & PA's) for our growing OSU team in our Cardiac ICU, Step-Down or Open Heart Surgery units!
Ohio State's Richard M. Ross Heart Hospital is a 150-bed facility that combines the latest technology with patient-focused care to create the best possible healing environment. Each floor is dedicated to a specific service, such as cardiac surgery or vascular medicine, and we offer universal patient rooms. This means rooms are designed to be adaptable, allowing most patients to stay in the same private room throughout their hospitalization rather than having to move from room to room as their medical needs change. Our staff at the Richard M. Ross Heart Hospital combines the latest technology with outstanding, patient-focused care to create the best possible healing environment and outcomes for our patients.
Ohio State's heart and vascular experts offer the best care in central Ohio. No other hospitals or heart centers in central Ohio are ranked among the nation's best by U.S.News & World Report. Only Ohio State.
Ohio State's Comprehensive Transplant Center (CTC) is a nationally ranked leader in caring for patients with kidney, heart and lung, and other diseases.
Work in one of the country's top health systems as central Ohio's only academic medical center, The Ohio State University Wexner Medical Center values learning, development and innovation. Working here is more than just a job – it's a career in which you can help change the face of medicine. OSU offers a comprehensive compensation package including competitive pay, outstanding benefits including paid parental leave, medical, dental and vision, state retirement options, 100% employer paid tuition to OSU toward furthering your education and tuition assistance for dependents/spouse as well as access to University recreational/sports facilities and activities.
Minimum Qualifications:
Graduation from an accredited physician assistant program or equivalent combination of education and experience. Minimum 3 years experience preferred. Masters prepared. National Certification Commission for Physician Assistant (NCCPA) certification. Eligibility for State of Ohio licensure as a physician assistant. Ability to prescribe in the State of Ohio.
If you or if you know a colleague who would be interested, visit our website https://wexnermedical.osu.edu/careers/current-openings/nursing/441174
All qualified applicants will receive consideration for employment without regard to race, color, religion, sex, sexual orientation, gender identity, national origin, disability status, or protected veteran status.
OSU Medical Center is an Equal Opportunity Employer and Tobacco Free.
Please no solicitation calls or emails from third party agencies and search firms.
---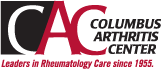 COLUMBUS ARTHRITIS CENTER

PHYSICIAN ASSISTANT

The Columbus Arthritis Center has an excellent opportunity for a licensed Physician Assistant to join our robust 9 physician rheumatology practice in Columbus, Ohio. We are looking for a Physician Assistant who has the compassion, interest, and interpersonal skills to co-manage patients with a variety of musculoskeletal disorders and connective tissue diseases. The Columbus Arthritis Center is one of the nation's largest private rheumatology specific practices. Our rheumatology practice provides quality patient care in our solo location, just minutes from downtown Columbus. We provide state-of-the art care to our patients and have created a warm and compassionate environment, as well as a large referral base. Our thriving practice has EHR, seven physician assistants, high complexity laboratory, digital x-ray and DEXA, MRI, and in-office infusion services. Our professional, supportive team and caring providers are the keys to the success of the Columbus Arthritis Center. We offer an excellent salary and benefit package, exceptional work/life balance, and the opportunity to live in one of the fastest growing major metropolitan areas in the country.
Located in the mid-west, Columbus, Ohio's capital and largest city, has notable historic neighborhoods, a thriving downtown arts and sporting district, and is home to the Ohio State Buckeyes, the Columbus Blue Jackets, the Columbus Clippers, and Columbus Crew Soccer Club. Columbus has received many honors over the past several years including American's Best Place to Raise Kids (Business Week), #1 city for sports, #1 zoo in the country, the Columbus Zoo and Aquarium (USA Tourist.com and USA Travel Guide) and Most Affordable Place to Retire (Forbes Magazine) . Learn lots more about our wonderful city at: http://columbusregion.com/Living-Here.aspx.
Please send your resume/CV to Nan Irwin, Practice Administrator - Nirwin@columbusarthritis.com
Principals only, recruiters please do not reply.
Columbus Arthritis Center is an equal opportunity employer and prohibits harassment and discrimination of any kind. This applies to all areas of employment, including recruitment, selection, hiring, training, transfer, promotion, demotion, layoff, termination, and compensation and benefits or other terms and privileges of employment.