Job SEEKERs
Looking for a job? Scroll down for the latest postings.
Criminal Background Check required for initial Ohio license and
Ohio license restoration applications.
---
Current Openings

---
01/16/2017
Cuyahoga Community College
---
01/16/2017
WVU Medicine - WVU Hospitals
---
01/10/2017
Neurosurgery Associates
---
01/10/2017
Crystal Clinic Orthopaedic Center
---
01/10/2017
Crystal Clinic Orthopaedic Center
---
01/09/2017
Denison Medical Group, LLC
---
01/05/2017
OrthoNeuro
---
12/28/2016
Cleveland Clinic - Lutheran Hospital
Research Outcomes Coordinator & Assistant Professor
Lake Erie College Physician Assistant Program


Lake Erie College, a small, co-educational, four-year, independent liberal arts college located in Painesville, OH, 30 miles east of Cleveland, invites applicants for a full-time research outcomes coordinator and assistant professor, Physician Assistant Program. This is a 12-month position beginning May 1, 2017.

The research outcomes coordinator and assistant professor, Physician Assistant Program, is responsible for the day-to-day planning, operations and management of research, grants, metrics and evaluations of the PA Program. Working with the program director, the position oversees and facilitates the assessment and outcomes for faculty and students in accordance with ARC-PA Standards to provide a superior education. This position requires expertise in teaching physician assistant educational topics, participates in department-level planning and development activities and is responsible for helping students prepare for the PANCE. In addition to teaching, full-time faculty are responsible for academic advising, serving on faculty and College committees and participating in College ceremonies.

The 27-month Physician Assistant Program received provisional accreditation in 2013 and graduated its first cohort in August 2016 with a 100% retention and 100% first-time PANCE pass rate. The faculty is dynamic, open-minded, team-oriented and focused on teaching students to be future leaders in medicine. The program boasts multiple affiliations in Northeast Ohio, including University Hospitals, Lake Health and Cleveland Clinic. The academics offer a nationally-recognized examination system with module-based learning, early clinical experiences and problem-based learning.

Candidates should demonstrate a commitment to excellence in teaching in a liberal arts college environment. To be considered for the research outcomes coordinator and assistant professor position, the candidate should be a nationally-certified, state-licensed physician assistant. Candidates will need a minimum of a master's degree and two years of clinical experience or of teaching in an academic setting. It is preferred that applicants have teaching experience, actively practice medicine, have published in peer reviewed journals and have expertise in public health, psychiatry, neurology, endocrinology, obstetrics/gynecology, pediatrics and/or geriatrics.

Application Process:

Qualified candidates should submit a letter of application, curriculum vitae and names and contact information for three references to: academicaffairs@lec.edu or Office of Academic Affairs, Lake Erie College, 391 W. Washington St., Painesville, OH 44077. Review of applications will begin immediately and continue until the position is filled. Subject to a criminal background check prior to employment. Learn more at https://www.lec.edu. EOE
---
Beacon Orthopaedics & Sports Medicine
Physician Assistant - Full Time Cincinnati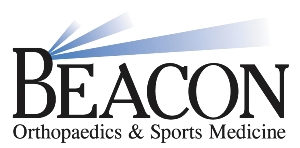 Beacon Orthopaedics & Sports Medicine is currently hiring for 2 Full-time Physician Assistant positions. The two positions are with Dr. Sam Koo - Hand Surgeon and Dr. Matt Johansen - Joint Replacement. New Grads are encouraged to apply.
Candidates may contact Becky Mitchell, HR Director at 513-354-7663, bmitchell@beaconortho.com or fax a resume to 866-313-9107
---


Multiple Positions - Various Specialties


Cleveland Clinic is currently seeking qualified Physician Assistants for a variety of opportunities in Northeast Ohio. We are the largest employer of Physician Assistants in Ohio, and one of the largest employers in the country! We invite you to discover more about being a Physician Assistant at Cleveland Clinic, about the profession and the opportunities we have to offer.
- Cleveland Clinic is an exciting and innovative organization, serving patients from every state in the country and around the world!
- You can work in a variety of settings – at our downtown campus or at one of our 9 regional hospitals or numerous family health and surgery centers.
- We offer a competitive compensation and a benefits package specially designed for Physician Assistants, including: tuition loan forgiveness for new graduates, sign-on bonuses for experienced candidates, professional reimbursements, relocation and more!
Apply today by going to http://jobs.clevelandclinic.org and Click on select "Advanced Practice" under Professional Area or type PA in the Search Jobs box.
If you don't see an opportunity you are interested in pursuing, sign-up for job alerts in the upper right hand corner.