Annual Conference and Gala
OHLA Hosts its 125-Year Celebration and
Celebrates Ohio Stars of the Industry Award Winners
Nationwide Hotel & Conference Center, Lewis Center,OH
November 19th and 20th OHLA held its 2018 Annual Conference and Gala at the Nationwide Hotel & Conference Center celebrating its 125-Year Anniversary. This year, OHLA had the pleasure to host nearly 450 hoteliers, industry partners, students, and guest speakers for two days of education, receptions, and awards ceremonies. Once again, guests enjoyed a reimagined conference gathering including our all new exhibitor experience, HSMAI Sales Track, revamped ULO Track, and our Gala surprise, a panel of past executives reminiscing of OHLA times gone by.
This year the Gala embodied the theme "Portraits of the Past, Faces of the Future". To honor those "faces of our future", OHLA presents the Stars of the Industry Awards each year to recognize hospitality professionals who go above and beyond for their properties in more ways than one. Nominations from peer, industry professionals and partners ensure that the high level of service and quality from our industry and its people are noticed.
Categories awarded at the 2018 Annual Conference and Gala will include Ohio Server of the Year, Ohio Housekeeper of the Year, Ohio Front Desk Associate of the Year, Ohio Supervisor/Manager of the Year, Ohio Service Superstar of the Year, Ohio General Manager of the Year, Unique Lodging of Ohio Property of the Year, Hospitality Leadership Team of the Year, Legislator of the Year and HSMAI Sales Scout of the Year.
2018 Ohio Stars of the Industry Award Winners
Server of the Year

Jeffrey Rhoden,
Hyatt Regency Columbus
---
Housekeeper of the Year

Sheila Andino,
Marriott Cincinnati Northeast
---
Front Desk Associate of the Year

Dina Giddens,
Hilton Columbus Downtown
---
Supervisor/ Manager of the Year

Sheila Pugh,
Holiday Inn Wilmington/Roberts Centre
---
Service Superstar of the Year

Mark Garrett,
Hilton Columbus at Easton
---
General Manager of the Year

David Minah,
The Tudor Arms Hotel Cleveland - A DoubleTree by Hilton
---
| | |
| --- | --- |
| Hospitality Leadership Team of the Year | Mills Park Hotel |
---
| | |
| --- | --- |
| Allied Member of the Year | Plunkett's Pest Control |
---
Unique Lodging of Ohio Property of the Year

51+ Rooms

The Lodge and Conference Center at Geneva-on-the-Lake
---
Unique Lodging of Ohio Property of the Year

21-50

The Granville Inn
---
HSMAI Sales Scout of the Year

Michael Shannon,
Hotel LeVeque, An Autograph Collection
---
2018 Legislator of the Year

Dave Greenspan,
Ohio House of Representatives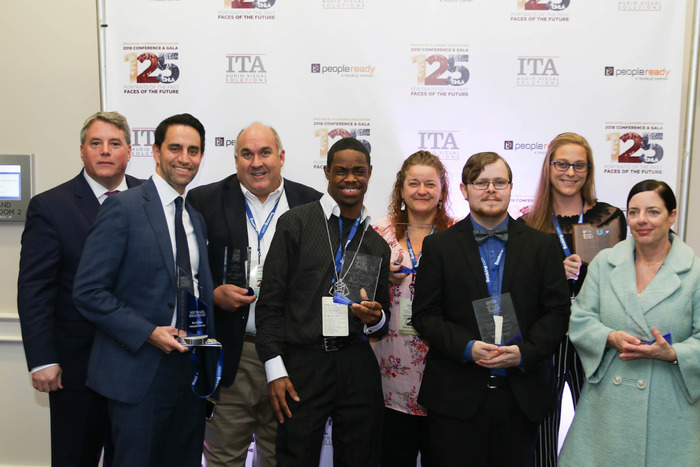 Congratulations to ALL of the Ohio Stars of the Year Nominees!
You truly are the STARS of our Industry!
Hospitality Engagement Track
▪WIL and HFTP - Ohio Valley Chapter Event - How To Create a Financially Engaged Leadership Team
Communication is important – especially financial communication. Learn how to get your hotel team actively involved with financial budgeting and forecasting. When your department managers effectively track their results, adjust spending, and control labor profits increase.
▪Smart Tech in Hospitality
The future of hotels is here, and it's controlled by you. Learn about the latest technologies taking place in your hotel room by those who are developing the technology. See how the future of hospitality is going digital.
▪Hospitality Roundtable: "So, What Are You Doing After Graduation"
Roundtable discussion with industry professionals to find what best path best suits you after graduation.
▪The Future of Hotels: The Lifestyle Brand
Hear brand representatives sound off on the newest concept in the hotel market: lifestyle brands. What are they? Who are they for? Why are they being created?
▪Serving Guests with Challenges: A Service Animal Discussion
Did you know a pony can be a service animal? Learn about how hotels should properly serve guests with specific needs and the laws that each party should abide by.
▪Changing the Conversation From #MeToo to #NotHere
The #MeToo movement has resulted in renewed attention to anti-harassment programs within the workplace. In this session, Catherine Strauss will focus not only on the legal requirements and how to investigate a complaint, but on ways employers can change the conversion from "don't (harass)" to "do(respect)" and build a better workplace by embracing the movement, rather than living in fear of #What'sNext.
▪ "Thanks for Coming In Today!" – Creating a Culture Where Employees Thrive and Customer Service Is Alive
By providing your guests with an unforgettable experience, your business can build customer loyalty and gain an edge over your competition. But what most managers forget is that great customer service starts with happy employees. To take your organization to the next level, you need to work from the inside out.

▪The Emotionally Intelligent Leader
Inspired leaders serve in a way that helps others be THEIR best - not the leader's version of what is best. All the planning and accountability measures will be for naught if the team, itself, is not healthy. Hospitality calls for transparency, open communication, great feedback and accountable leadership. This interactive keynote session uses principles of Emotional Intelligence to minimize drama and triggered behavior that block potential and then identify awareness and capability to build team engagement.
ULO Track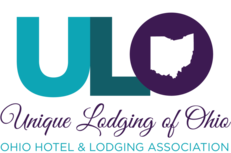 ▪B&B's Unbound
Garner an up-to-date view of the B&B Industry and a clear picture of today's B&B traveler. Map the size, scope and opportunities for the B&B industry.
▪Legal Challenges and YOUR Liability
A discussion of legal hot topics in hospitality industry including liability and guest privacy as well as diagnosing HR Challenges for all sizes of properties.
▪Working ON Your Business, Not IN Your Business
Working on how to focus on the big picture when running your business while also delegating and managing the day to day operation.
▪Buy Into Who You Are: Dos & Do Nots of Creative Marketing Communication for Unique Properties
Examining the dos and don'ts when concepting campaigns and messages, execution, and evaluation
NEW! HSMAI Sales Track
**Scholarship dollars are available for sales track attendees with a minimum of one full registration fee. Click here for the guidelines and scholarship application.**
CMP CE 2.0
▪Writing A Winning RFP - Bring Your Own RFP to Edit!
This session will help the sales person design a proposal that elicits a response. We will help them go outside of the cookie cutter proposal to create ones that are sales based and specific to the client. We will also show ways to implement these easily by customizing some key areas that count. The participants will generate better proposals that appeal to clients. They will learn best practices and how to maximize their time with these. This training is sure to help your sales people get more responses from proposals and ultimately more closed sales as an outcome.
▪Persuasive Presentations
This workshop will focus on creating persuasive presentations from an analysis of the audience, determining the best method of delivery, and maintaining positive interest from opening to close. Whether you present to one person or one hundred, creating and delivering persuasive presentations can help you achieve your goals. The key is developing an active message and flawless delivery. We will prepare you consistently achieve both. Your message needs to gain attention, establish a need, satisfy that need and get your audience to visualize the future. With the right planning and presentation construction, you can ensure that you are taking the right steps to generate the buy-in you need from any audience.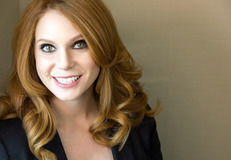 Jenny Aboudou, Canopy by Hilton Brand Management & Development at Hilton
Jenny Aboudou has stewarded global Brand Management and Development for Canopy by Hilton, Hilton's first lifestyle hotel brand, since its rollout in mid-2016. Jenny leads strategy and brand-level program development that maximizes commercial performance and continually enhances the guest experience at the rapidly-growing portfolio of Canopy by Hilton hotels worldwide. Key responsibilities include brand identity and positioning, brand growth, product design, program management, service platform, and brand strategy.

Prior to this role, Jenny assisted with the launch and rollout of Curio Collection by Hilton, the company's first collection brand. In this position, Jenny was responsible for overall brand development, including strategic planning and mobilization of resources for key initiatives from initiation to execution, evaluating meaningful trends in hotel experience and brand performance, and developing fact-based business cases for new initiatives to support brand growth.

Prior to joining Hilton Jenny specialized in lifestyle design, launching multiple retail brands for the home in addition to leading design and project management on various luxury estate and palatial construction projects. She holds a broad array of experience that spans disciplines from design, brand management, and product development to project management and strategy.

Jenny is an alumnus of both Washington University in St. Louis and Los Angeles' Fashion Institute of Design and Merchandising. She lives in Washington, D.C. with her husband and rescue dog Lola.
---
Heidi Anaya, Trainer at Signature Worldwide, Inc.
In her role, Heidi has extensive experience training in hotels as well as in the equipment, insurance, casino, financial, and trucking industries. She is certified to teach a wide variety of courses ranging from Sales to Prospecting to Negotiating to Presentation Skills to Customer Service.

Prior to joining Signature Worldwide in 2011, Heidi was an integral part of the Signature Canada team for three years where she was the lead trainer for the company.

Her career in the hospitality industry has spanned over 20 years and has included roles ranging from Guest Services to Sales & Catering to her final role as Corporate Director of Catering for SilverBirch Hotels & Resorts (Canada). It was that role that cultivated her passion for training as she was responsible for on-boarding all new Sales & Catering personnel across the company.

Heidi holds an Associate's Degree (with Honors) in Hotel & Restaurant Administration from the Southern Alberta Institute of Technology in Calgary, Alberta (Canada). She also holds a Certification in Hospitality Business Acumen from the Hospitality Sales & Marketing Association International (HSMAI) and is a certified trainer of the course.

Heidi lives in Middletown, Delaware with her husband.
---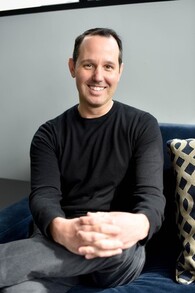 Brian Cheek, CTA, Executive Director, Destination Grandview
Brian Cheek has worked within the tourism industry since 2005. He began in the membership department at Experience Columbus, the Convention and Visitors Bureau (CVB) for Columbus. After 2 years in that role, he stayed within the organization and began selling to the group tour market as a Tourism Sales Manager. Following his almost 8 years at Experience Columbus, he changed directions to work at two museums, the first being the Wexner Center for the Arts working on sponsorship and development as a Membership & Corporate Giving Manager and later as a Marketing Manager for the Ohio History Connection's 50+ historic sites and museums. Combining his past work at a CVB with his perspective of working at attractions he successfully secured his current position as the Executive Director of Destination Grandview, the CVB for the Grandview Heights area. Although he works independently within the organization he collaborates closely with a board of directors made up of city officials, hoteliers, and area attraction representatives.
---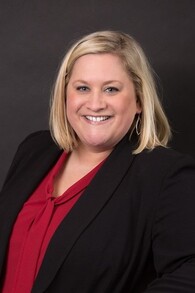 Katie Easton, Catering Sales Manager, Marriott at the University of Dayton
Katie Easton is the Catering Sales Manager at the Marriott University of Dayton located in Dayton, Ohio. The hotel is the largest in the Dayton region, offering 399 sleeping rooms and over 15,000 sq. ft. of meeting space, all completely remodeled in the past year.

Ms. Easton is responsible for prospecting, contracting and managing the hotel's wedding receptions, corporate events and local top accounts in the area. Through her efforts, the wedding receptions held at the hotel have increased by 150% in just one year and are on track to more than double in 2019.

Upon graduating from Wright State University with a B.S. in Marketing, she quickly found herself in corporate marketing. After 8 years, Katie switched careers entirely to follow her passion for events and started as the Administrative Assistant in the Sales and Catering Office at the Marriott. After the hotel was franchised in 2014, she began selling and planning and has loved every minute!
---

Regional Vice President, Select Service Development at Hyatt Hotels Corporation
Brian Ebbs joined Hyatt in 2017 and currently serves as regional vice president of development, Mid-Atlantic. A 20-year industry veteran, Brian joins Hyatt from WoodSpring Hotels where he was responsible for brand growth. Brian is currently focused on development efforts in the Mid-Atlantic region.
---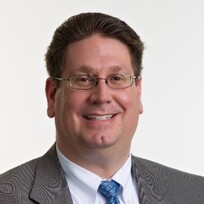 Amir Eylon, President and Partner, Longwoods International
Amir Eylon joins Longwoods from his previous role as Vice President, Partner Engagement with Brand USA, the public-private partnership serving as the destination marketing organization dedicated to increasing international visitation to the US. Eylon led the team responsible for helping to increase Brand USA's partnership base and ensuring that participants received excellent service throughout Brand USA's deployment of joint marketing programs. During his tenure, Brand USA grew its partnership base to 475 partners, comprised of destination marketing organizations, convention and visitors bureaus, attractions, travel brands, airlines, and tour operators.

Prior to joining Brand USA, Eylon served as Director of the Ohio Office of Tourism. Under his leadership, the state's marketing programs realized a tremendous return on investment and contributed to the growth of the state's $40 billion tourism economy. The programs he developed leveraged industry and nontraditional partnerships that generated $14 in new state and local taxes for every $1 invested and included active participation by thousands of Ohio's tourism-related businesses. He has also served as Executive Vice President of the Ohio Hotel & Lodging Association, Assistant Director of the Ohio Tourism Division, and Sales & Marketing Manager with the Steuben County Conference and Visitors Bureau.

Eylon has been recognized with a number of Industry honors including: Top 25 Extraordinary Minds in Sales & Marketing award (2014) by the Hospitality Sales and Marketing Association International (HSMAI); The Ohio Tourism Industry's Highest Honor, The Paul Sherlock Award; and The State of Ohio Distinguished Service Medal.
---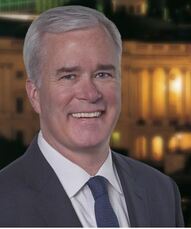 Mike Fullerton, Director of Public Affairs, BrandUSA
Mike Fullerton is senior director of public affairs at Brand USA, the nation's public-private partnership dedicated to increasing international visitation to the United States through marketing and promotional efforts.

In this role, Mike represents Brand USA and keeps key stakeholders and others apprised of the work of Brand USA by responding to requests for information and providing timely updates. These stakeholder groups include Congress, the Departments of Commerce, Interior, Homeland Security, state and local governments, and various travel and tourism industry associations.

Mike spent nearly a decade of service in the United States federal government at the U.S. Department of Homeland Security and the U.S. Department of Commerce. While at both departments, Mike worked with Congress, governors, mayors, law enforcement, international partners, and the private sector. While at Homeland Security, Mike worked on the Secure Borders Open Doors Advisory Committee, a joint DHS/State Departmental effort to keep the country safe while also welcoming. The advisory committee was comprised of leaders from tourism, security experts, and associations concerned with trade and representatives from airports and airlines. At the Commerce Department, Mike worked with the Office of Travel and Tourism Industries on Congressional outreach.

Mike has consulted for several companies in the homeland security sector and has worked with several law enforcement associations, serving on the National Sheriffs' Association Homeland Security and Immigration and Border Security Committees.

Mike graduated from the University of Connecticut with a Bachelor of Arts in Political Science.
---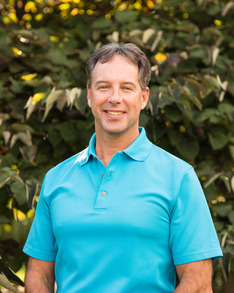 Robert Fulton, Chief Executive Officer, Association of Independent Hospitality Professionals
Rob Fulton is a Certified Association Executive (CAE) through the American Society of Association Executives (ASAE). Rob is also a graduate of Penn State's, Pennsylvania Leadership Program, Class VII (1999) and also served as a facilitator for that program through 2003. In 2016, Rob accepted the position as CEO of the newly formed Association of Independent Hospitality Professionals (AIHP).
---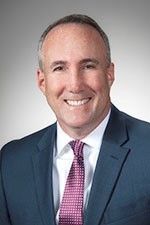 Rep. Dave Greenspan, Ohio House of Representatives
Representative Dave Greenspan is serving his first term in the Ohio House of Representatives. He represents the 16th Ohio House District, which includes the cities of Bay Village, Fairview Park, North Olmsted, Rocky River, and Westlake.
Representative Greenspan has a wealth of experience in local government, serving in different capacities across the country. He served on the inaugural City Council for the city of Sandy Springs, Georgia and helped establish its Fire and Police Departments, develop its first Fund Balance Reserve Policy, and expand the city's parks program.

Most recently, Representative Greenspan served two terms on the Cuyahoga County Council, first elected to the inaugural County Council in 2010. During his tenure, Representative Greenspan was the chairman of the Cuyahoga County Finance and Budgeting Committee, directing the adoption of a $3 billion biennial budget, which is the largest county operating budget in the state of Ohio.

Dave graduated from Troy University in Alabama with a bachelor's degree in Business Administration and Accounting. In addition to his dedication to public service, Representative Greenspan has held a variety of roles in the public sector, including Chief Financial Officer, Chief Operating Officer and Chief Executive Officer. He has held leadership positions with the Atlanta Olympic Broadcasting, Turner Media Consultants, and the PGA TOUR Radio Network. Currently, Representative Greenspan is a small business owner and Chief Executive Officer of Green Elk Consulting Services, a consulting company that focuses on emerging/start-up ventures and turn-around business entities
Representative Greenspan is married with three children and is active in their education, extracurricular activities, and civic organizations.

He and his family currently live in Westlake, Ohio.
---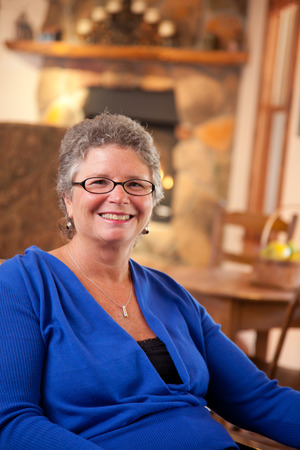 Ellen Grinsfelder, Owner, Inn and Spa at Cedar Falls
Ellen Grinsfelder, Innkeeper/Owner, at the Inn & Spa at Cedar Falls, has co-owned and operated it since August, 1987 along with her husband Terry Lingo. She graduated from Kent State University in 1978 with a B.S. in Health Education. Her career began in Columbus working for Children's Hospital and then the City of Columbus Health Department in Health Education.

Ellen relocated to the Hocking Hills in early 1987. The Inn was created and developed by Ellen's mother Anne Castle. They ran the business jointly until 1991 at which time Anne passed away. Ellen has been successful in developing the business in all areas of marketing, restaurant and spa operations and overnight accommodations. She and Terry have grown the Inn from the original 9 nine rooms, to include 6 log cabins, 12 cottages, 3 yurts, intimate spa, expanded restaurant seating, gift shop and The Gathering Place for events. They are a premiere destination in the Hocking Hills and continue to host travel writers and bloggers at least twice a year.

She served on the Hocking Hills Tourism Association (HHTA) Board from 1992-1995. Presently, she serves on the marketing and green committee for HHTA. Ellen received the Small Business Person of the year award from the Logan-Hocking Chamber of Commerce in 1996. In 1997, Ellen was awarded the prestigious Ohio Hotelier of the Year Award from the Ohio Hotel & Lodging Association (OHLA). Ellen served on the OHLA board for 20 years. In 2007, the Inn was awarded the Family Business Center award for medium size businesses and in 2011 the Re-Invention Award. In 2008 and 2009, Ellen was a finalist for the NAWBO Visionary Award. In 2014, Ellen was selected by Ohio Governor Kasich to serve on the Tourism Ohio board and remains in that position today. Ellen has served on numerous committees for Select Registry as well as a board member and was the President for Select Registry, Distinguished Inns of North America from 2012-2015. In 2015, Ellen received the prestigious Stafford Smith Award from Select Registry. Ellen is a consultant with Chief Executive Board International facilitating Innkeeper forums.
---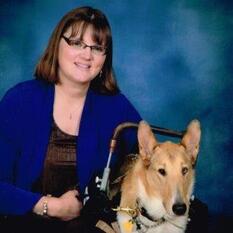 Kristin J. Hartness, Executive Director, Canines for Disabled Kids
Kristin Hartness is the current Executive Director on Canines for Disabled Kids since March 2002.

She travels around the country to speak about and demonstrate the use and legality of service dogs, helping to raise awareness in the general public. The goal of her presentations is 2 fold: first to help people understand service dogs, why they are used, how they are used and how the American with Disabilities Act allows for them to be in public places other dogs cannot be; second to help those who might wish to use service animals to help overcome their disabilities find facilities who can train animals specifically for them. She wants to encourage knowledge and discourage fear and miscommunication.
---
Florence Hunt, CHRE, Area Human Resources Director, InterContinental Hotels Cleveland
Flo Hunt is a member of the executive committee of InterContinental Hotels Cleveland as area director of human resources for the three (3) Cleveland Clinic Campus Hotels; InterContinental Conference Center, InterContinental Suites and Holiday Inn Cleveland Clinic. Flo's responsibilities involve the combined total of more than 500 employees. She joined the company in May, 2006 and oversees all human resource functions, including recruiting, training, professional development, employee relations, labor relations, benefits, compensation and government compliance. Flo was also named the "Best of the Best" Human Resources Director for the entire Americas and European regions of InterContinental Hotels Group.

Flo is a seasoned professional with over 30 years of Human Resources experience. Prior to joining the InterContinental executive team, she was a regional director of human resources for Boykin Management Company, where she directed human resources programs for several hotel properties in Ohio, Michigan, Florida and North Carolina. Her prior experience includes career positions with Menorah Park Center for the Aging and Huron Road Hospital. She is most proud of her ability to recognize and grow talent, as can be seen by the many individuals that have progressed in their careers under Flo's leadership and direction.

A native Clevelander, Flo's education includes the MCI Business College, Employers Resource Council, and the John Carroll University. She is a certified Human Resources Executive and an active member of the Society for Human Resources Management since 1997.
---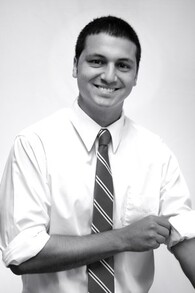 Steve Kandray, Director of Business, Development, McConnell Marketing
Steve Kandray is McConnell Marketing's Director of Business Development. He is responsible for maintaining brand continuity, overseeing marketing initiatives and forging new relationships in major travel markets across the country. Steve is frequently the first person at McConnell Marketing that new clients interact with, so he takes his role as a "first-impression extraordinaire" very seriously. He's an adjunct professor of marketing at the University of Mount Union a passionate Mount Union football fan and also an avid golfer.
---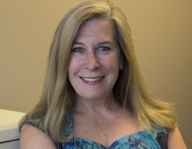 Mary Pat Knight, President and Owner, Leaders Inspired
Mary Pat Knight is a transformation strategist and expert in Emotional Intelligence. Her 30-year career has spanned marketing, operations, strategic planning, HR, development and executive coaching.

Drawing on her Senior Executive and C-Suite experience, she has developed a simple, yet powerful system for creating Emotional Intelligence that creates healthy teams, inspires leaders and transforms cultures.

Mary Pat has held key executive positions in the Hospitality Industry including, Senior Vice President of People Services for First Hospitality Group, Chief Operating Office for Food for Thought, Inc and Director of Marketing for both Lettuce Entertain You Enterprises and The National Restaurant Association Educational Foundation.
Mary Pat is the Founder and CEO of Leaders Inspired, committed to helping leaders lead from the heart while creating phenomenal business results.
---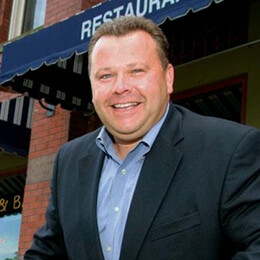 Charles Lagarce, President and Founder, Columbus Hospitality Management
It's no surprise that Charles' favorite hobby is building things with his hands. After all, he's built Columbus Hospitality Management from modest beginnings in 1998 to the vibrant and flourishing company it is today. As Founder and President, Charles' business is people. Whether it's personally ensuring that each guest has the absolute best experience possible by literally giving the French cuff links off this shirt to a businessman in-need (ask him about it) or hiring the absolute best staff around, Charles created Columbus Hospitality Management based on places, but rooted in people.

Charles' experience in the industry not only poised him to found Columbus Hospitality Management on a people-centric philosophy, but it was working in the industry that introduced him to his wife, Lindsey, who was also in the business. They have two children, Christopher and Jessica.
---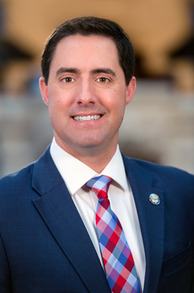 State Senator Frank LaRose, Candidate for Ohio Secretary of State
Senator Frank LaRose represents the people of Summit, Stark and Wayne Counties with a passion and drive for improving the efficiency and effectiveness of the government that serves them.

Throughout his time in public service, LaRose has spearheaded substantial efforts to increase government transparency and productivity, particularly in the areas of elections administration and regulatory reform. LaRose was named Legislator of the Year by the Ohio Association of Election Officials in recognition of his exceptional commitment to improving Ohio's election process, particularly the legislation he sponsored to establish an online voter registration system in Ohio and his work to include funding for electronic poll books in the state budget.

LaRose continues to give back to his community since leaving the Army and entering public office. He currently serves on the board of directors for the Ohio History Connection, formerly known as the Ohio Historical Society, and is the Jr. Vice Commander of the Fairlawn VFW. Having earned the rank of Eagle Scout, he serves on the executive board for the Great Trail Council, Boy Scouts of America. Senator LaRose graduated from The Ohio State University with a degree in consumer affairs and business. He and his wife, Lauren, live in Hudson with their three daughters and dog.
---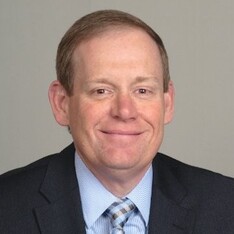 Jason Linscott, Vice President, HPN Global
Jason Linscott is a Regional Vice President with HPN Global. HPN Global is one of the world's largest and most global site selection and venue finding companies. Jason has been with HPN Global since 2007. Previously he was the Director of Sales and Marketing at a Downtown Columbus Convention Hotel. Through 25 plus years in the hospitality industry, Jason has served various hotel rolls Bellman to General Manager.

A graduate of The Ohio State University, Jason lives in Powell Ohio with his wife Sarah and their two children.
---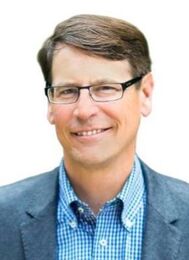 David Lund, The Hotel Financial Coach
David Lund is The Hotel Financial Coach, an international hospitality financial leadership pioneer. He has held positions as a Regional Financial Controller, Corporate Director and Hotel Manager with a major international brand for over 30 years.

He authored an award-winning workshop on hospitality financial leadership and has delivered it to hundreds of hotel managers. David coach's hospitality executives and delivers his Financial Leadership Training throughout the world, helping hotels increase profits and build financially engaged management teams.

He speaks at hospitality company meetings; associations and he has had more than 50 articles published in hotel trade magazines and he is the author of two e-books on Financial Leadership. David is a Certified Hotel Accounting Executive through HFTP and a Certified Professional Coach.
---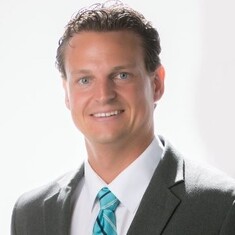 Matt MacLaren, Director, TourismOhio
As the Director of TourismOhio, Matt is focused on growing Ohio's $43 billion tourism industry by increasing it's 212 million annual visits. He is responsible for implementation of the TourismOhio strategic plan, the leadership of the TourismOhio staff, increasing industry partnerships, and building visibility of the Ohio. Find It Here. brand.

Prior to TourismOhio, MacLaren was Senior Vice President of Membership for the American Hotel & Lodging Association (AHLA). While at the AHLA, he helped grow membership to an all-time high of over 25,000 lodging properties representing over 3 million hotel rooms in the United States. Prior to AHLA, he served as President and CEO of the Ohio Hotel & Lodging Association which reached record membership levels and won several awards under his leadership.

MacLaren is a graduate of Capital University Law School as well as The Ohio State University where he studied political science and business.
---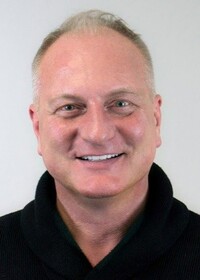 Scott McLaughlin, Director of Instructional Design, Signature Worldwide, Inc.
Scott is currently Director of Instructional Design for Signature Worldwide, where he has served for 10 years. He is responsible for developing training programs and business solutions to change culture and cultivate employee skills for such organizations as Caesar's Entertainment, Caterpillar Worldwide, Liberty Mutual, US Tennis Association, and many hospitality organizations.

Prior to joining Signature, Scott worked in luxury retail leadership development; namely- Saks Fifth Avenue Corporate headquarters in NYC. He worked to develop the Saks Fifth Avenue University; an immersive training and development experience for persons selected as the most promising and driven within the company's national sales teams.

Scott began cultivating his passion for learning and leadership development when he was invited to join the national student leadership program in college and went on to become a facilitator of student leadership in Washington D.C. This lead to his work in Johannesburg, South Africa and Sydney, Australia as a liaison for an Arlington, VA. based non-profit organization.

Scott is a sought-after speaker specializing in leadership and employee development. He holds a Bachelor of Fine Arts from Hampden-Sydney College, in Hampden Sydney, Virginia. He resides with his family in Dublin, Ohio.
---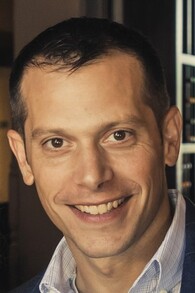 Mike Mariola, President and Owner of MikeMariola Restaurants
He's been cooking all his life (having a French mother will inspire that). At 20, he was hired by renowned Cleveland chef Parker Bosley and was promoted to Sous Chef within 6 months. Parker was his mentor for several years.

In 2002, after returning from internships with esteemed French chefs Christian Constant in Paris and Michael Richard in Washington, DC, Mike opened South Market Bistro, a small eatery in rural Wooster, Ohio, that specialized in seasonal, chef-driven, locally sourced menus… it was farm-to-table before that term was even introduced.

He then opened The City Square Steakhouse in September of 2008 across the street and transitioned from Executive Chef to Restaurateur. Offering hand-cut steaks, fresh seafood and pastas and an impressive bar, the Steakhouse also served locally sourced burgers – which he noticed were quite popular.

He decided to pursue a burger bar concept for his next venture, and in 2011, Mariola opened the first RAIL in Akron, OH. Specializing in locally sourced burgers, Ohio craft beers and hand-dipped milkshakes, The RAIL now has additional locations in North Olmsted, Canton, Strongsville and Dublin.

When not building new restaurants, Mike and his wife relax by raising their 4 kids, sheep, horses, dogs and cats on their hobby farm in Wooster, Ohio.
---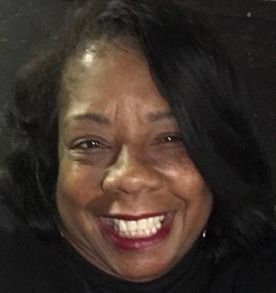 Deidra Marshall, Vice President of Human Resources, Middletown Management Co.
Deidra Marshall is currently the Vice President of Human Resources for Middletown Hotel Management. In this role, she reinforces the strong company culture, along with leadership development strategies that support the achievement of company goals and objectives.

Before joining Middletown Hotel Management in February 2006, Deidra was a Regional Trainer with Signature World Wide. She managed multi-industry portfolio of clients within the Hospitality, Heavy Equipment, Banking and Multi-Family Housing industries. Previously, Deidra was the Director of Human Resources for Carlson Companies (Radisson Hotels) where she was responsible for all aspects of Human Resources including alignment of the HR function and broader employee base with corporate strategy. Mrs. Marshall also served in Human Resources Management roles for Millennium Hotels and Resort Group as well as the Richfield Hospitality Group. Deidra has also held the following positions through her journey as, Rooms Division Manager for the Historical Hermitage Hotel , Front Office Manager, Reservations Manager and Executive Housekeeper for Hyatt Regency Hotel Group. She has also lived and worked in Nashville Tennessee for 22 years.
Deidra graduated from Tennessee State University with a Bachelor of Science in Business Administration.

Deidra is married with two grand children.
---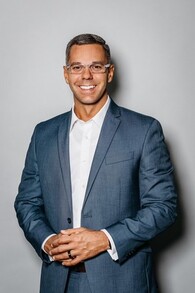 Charles Ryan Minton, President and Owner, CRM Hospitality
Charles Ryan Minton is a Customer Service & Employee Experience Expert, Keynote Speaker, Author and the President of CRM Hospitality & Consulting, LLC. He has represented high profile brands such as Hilton Hotels Worldwide, Marriott International, InterContinental Hotels Group, Gannett, Ultimate Jet Charters and the Cincinnati Reds.

As a former Hotel General Manager, Ryan's ability to assemble dynamic teams, to create environments where employees feel valued and empowered and his capacity to identify inefficiencies led to record breaking revenues, profits and some of the highest recognition in hospitality.
As a Hotel GM, Ryan drove measurable Customer service, Employee engagement and financial results. Taking over a Marriott property ranked in the bottom 25% for Customer Service, Ryan and his team increased Guest satisfaction scores 14%, moving the property to the Top 3% of all properties in North America. He also increased the Employee opinion score 10 points and the Hotel was named one of "Cincinnati's Best Places to Work" by the Cincinnati Business Courier.
Ryan is highly engaged in the community, with Board of Director appointments at the West Chester Liberty Chamber Alliance, Butler County Visitor's Bureau, Fashion for Freedom, and the Cincinnati Zoo's Ambassador Council.
Ryan was named a "Great Leader Under 40" by Lead Magazine and "The Carlos Todd Businessperson of the Year" by the West Chester Liberty Chamber Alliance. His most cherished time is spent with his wife and their rescued dog Rosie. They reside in Cincinnati, Ohio. Ryan is a graduate of Miami University.
---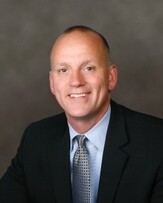 Michael Morton Vice-President of Owner Relations, Best Western Hotels & Resorts
Michael Morton is vice president, owner relations for Best Western® Hotels & Resorts. Morton is responsible for the company's efforts in on-boarding new Members, education and training, revenue management, the hotel quality inspection process, and district management.

Since joining Best Western in 2009, Morton has made many contributions – leading brand training efforts to become one of the best in the industry, including partnerships with eCornell, AHLA, and Rosetta Stone. He was instrumental in the development and implementation of the company's customer-care initiative: Best Western I Care® and in creating new breakfast product & presentation standards. Morton has led the company's customer feedback initiative by working with partner Medallia to greatly enhance the customer survey feedback reporting tools and training available to Members.

Morton currently serves on the AHLA Educational Institute Training & Education Advisory Council. In 2010, Best Western won a Fast Company award, along with consulting firm IDEO, for the Best Western I Care® program that Morton helped develop. In 2012, Best Western also received the coveted Brandon Hall Excellence award for I Care program.

Before joining Best Western, Morton was involved in single property and corporate multi-hotel operations since 1985, working with such brands as Doubletree, Hilton, Holiday Inn, Hyatt and Marriott. He spent more than ten years with Boykin Management Company (BMC), most recently as senior vice president of operations for BMC overseeing their full-service hotel portfolio. Morton was also vice president of operations for JHM hotels, hired to lead the company's entry into the full-service upscale hotel market. He has a very strong hotel operations background with expertise in food and beverage operations. He is a graduate of the University of Akron with a bachelor's degree in Industrial Management/Industrial Accounting.
---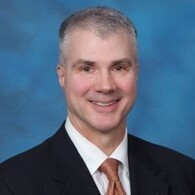 Ron Newman, Senior Director of Sales, Destination Cleveland
Ron Newman is the Senior Director of Sales for Destination Cleveland, the convention and visitors bureau for the Greater Cleveland area. Destination Cleveland's mission is to promote the region as an outstanding business meeting and tourism destination in order to grow the region's economy.

Ron is responsible for managing the Convention Sales Department while promoting and selling Cleveland in order to grow convention and meeting business. This includes developing a focused account selling strategy based on various market segments and competitor business while keeping current with industry standards.

Working in the hospitality and sales industries since 1982, Ron has worked for the Marriott, Hilton and Starwood brands as the director of sales (DOS). Born and raised in North Olmsted, Ohio, Ron attended Bowling Green State University and received a B.S. in Education.
---

Howard Nusbaum, President and Owner, American Resort Development Association
Howard C. Nusbaum has served as president and CEO of the American Resort Development Association (ARDA) since 2000. His current role at ARDA includes serving as president of the ARDA Board of Directors, the ARDA International Foundation (AIF) Board of Directors, and the ARDA-ROC Executive Committee. He also serves as publisher for ARDA's Developments magazine, the "voice of the vacation ownership industry."

Over the past thirty years, Howard has held executive hotel positions in the private sector, as well as executive positions in not-for-profit association management. Prior to his career with ARDA, he served as director of corporate and industry relations for the American Hotel & Lodging Association and executive vice president of the Ohio Hotel & Lodging Association. Before entering association management in 1990, Howard was vice president of marketing for Janus Hotels and Resorts.

Beyond ARDA, he serves on the Board of Directors of the U.S. Travel Association. He is a frequent speaker on financial, international, and vacation ownership topics—both domestically and internationally. Howard has written guest editorials for and is often interviewed by hospitality and industry publications. He also participates on the editorial board as a contributing editor to Hotelexecutive.com.
---

Greg Pappas, Vice President of Sales, Evolve Controls
Greg Pappas has over 20 years of experience in B2B sales within the commercial, residential and hospitality industries. From start-ups to large corporations, Greg has held numerous leadership roles, successfully developing teams and increasing market share. Previously, Greg was National Sales Director at KEYPR, a cloud based guest experience and management platform for hotels, National Sales Manager at Lutron, and an integral part of Groupon's SaaS launch for their cloud based iPad POS. Greg graduated from Saint John's University with a BA in Business and English.
---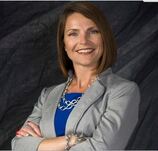 Catherine Strauss, Partner, IceMiller LLP
Catherine Strauss is an adviser and advocate for employers with workforces in Ohio and nationally. She is also a skilled coach to human resource professionals and business executives. Preferring practical outcomes based on a keen knowledge of the law and common sense judgment, Catherine is an effective adviser in managing risks and conflict avoidance.

When disputes are unavoidable, Catherine is a tenacious trial attorney, having successfully represented employers and businesses in all types of legal proceedings, both in Ohio and nationally.

She comes to Ice Miller after working as Associate Corporate Counsel for Regency Centers, a real estate investment trust based in Jacksonville, Florida. While there, Catherine managed Regency's nationwide litigation and disputes. She also counseled on risk avoidance and matters involving bankruptcy, use restrictions, public takings, lease covenants, development and tenant issues.

Prior to Regency Centers, she worked at Schottenstein Zox & Dunn, Co., LPA where she represented businesses in litigation and disputes. She has extensive experience in all aspects of the trial and appellate process, in addition to arbitrations and mediations. Catherine has litigated cases in a variety of matters, including all aspects of employment claims, breach of contract, trademark infringement, trade secret, non-compete, corporate governance, and a variety of others.

Catherine earned her law degree from the George Washington University Law School, where she was a member of the Public Contracts Law Journal, Trial Court Board and Moot Court. She is also a proud graduate of The Ohio State University Honors Program with a Bachelor of Arts in sociology and a minor in political science.
---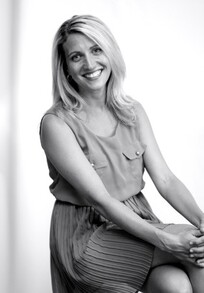 Katie Swain, Co-Owner, McConnell Marketing
Katie has been with the firm since 2000, as firm partner since 2015. As a Senior Account Executive and Creative Director, she creates effective and successful marketing campaigns for an impressive client roster of boutique properties including Hutton Hotel, Keswick Hall, Broughton Hotels as well as notable brands Mandarin Oriental and Ritz-Carlton. Outside the office she can be found doing mission work with Brown Horse Projects, at the basketball court or swim meet with her twins or underwater snorkeling (cautiously) with her husband.
---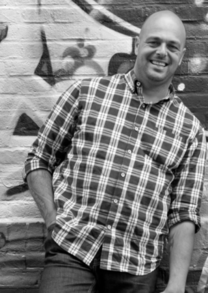 Michael Van Akkeren, Senior Director - Global Operations Design & Development, Distinctive Brands
Michael Van Akkeren is a hospitality professional with over 25 years' experience in the industry. Currently he is the Senior Director – Global Brand Operations Distinctive Brands for Marriott International. His experience varies widely, but has a specific focus on lifestyle operations, initiative development & execution, and stakeholder satisfaction (guest, associate, owner & above-property).

He began his career with the Marriott Brand in 1997 at their Chateau Elan Winery & Resort as a restaurant and banquet manager. Moving forward in his career he held positions in various hospitality establishments, including the Renaissance Chicago Downtown and the Doral Golf Resort & Spa – a Marriott Resort.

He is very culturally diverse speaking 3 different languages with Dutch being his native language. He graduated from Hotel Management School Leeuwarden with a Bachelor's degree in Hotel & Hospitality Management – Leeuwarden (the Netherlands).
---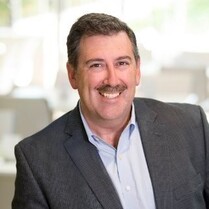 Kip W. Vreeland, Senior Vice President, Full Service Franchising Marriott International
Kip Vreeland is the Senior Vice President, Full Service Franchising for Marriott International. Mr. Vreeland is responsible for the business relationship that exists with the franchise partners in any of the full service branded hotels in the United States. Through his resources, Mr. Vreeland ensures product and service quality that support and enhance each of the brand promises, managing any of the business transactions related to full service branded hotels, as well as overseeing all of the Advisory Boards related to the Full Service brands of the company.

In his role, Mr. Vreeland also has responsibility to work with the various departments and disciplines within Marriott International to provide feedback and perspectives gained from the franchise partners. Cornerstones of his team's culture include being a stakeholder advocate, appreciating the value of a transparent and authentic business relationship, and driving for business results.

Mr. Vreeland joined Marriott in 1983 and held operational management positions in various Marriott hotels before moving into the Revenue Management discipline in 1989. In 1997 he was promoted to Regional Director of Revenue Management for the Southeast Region. In September 2000, he was promoted to Regional Vice President of the Southeast Region, and in July 2005 assumed the role as Vice President, Revenue Strategy for the Central Region. In March of 2008, he was promoted to Regional Vice President, Market Strategy in the Eastern region. In April 2010, he moved into the Brand Management organization and led the launch and growth of the Autograph Collection. He assumed his current role in July 2012.

Mr. Vreeland is a graduate of Fairleigh Dickinson University and holds a BS degree in Hotel and Restaurant Management as well as a Masters of Business Administration from the Terry College of Business at the University of Georgia.
---

Pete Wade, Partner, IceMiller LLP
Felix "Pete" Wade represents businesses in employment litigation. He also represents clients before federal and state administrative agencies, such as the National Labor Relations Board, the Occupational Safety and Health Review Commission and various civil rights agencies and provides counsel on the employment aspects of acquisitions, reductions in force, employee misconduct and other employment law issues.

In addition to his practice, Pete is a frequent lecturer and author on the current issues and the ever changing legal aspects that impact employers today. He has received numerous honors, including being named among the Top 50 Lawyers in Columbus by Ohio Super Lawyers in 2010-2011 and 2016-2018.
---
Bryan Wright, Senior Director of Catering, Nationwide Hotel & Conference Center and Grand Events Center
Bryan graduated with his Bachelors in Business Administration with a focus in Travel & Hospitality Management from University of Northwestern Ohio. He has been in the hotel industry for the past 12 years starting at the front desk, and moved up in operations, then in sales. Bryan has been with Columbus Hospitality for the last 6 years and started as a Catering Sales Manager at Nationwide Hotel & CC, moving up to the Director of Catering, and now the Senior Director of Catering at Nationwide Hotel & CC as well as The Grand Event Center. His passion is people, and loves that everyday is different in the hospitality world!
Early Bird Conference Pricing
Member Registration
Full Conference and Gala: $309
Additional Person Full Conference and Gala: $229
Gala Only: $109
Non-Member Registration
Full Conference and Gala: $439
Additional Person Full Conference and Gala: $339
Gala Only: $159
Exhibitor Pricing
Full Tradeshow and Gala: $509
Additional Person Full Tradeshow and Gala: $259
Exhibitor Full Tradeshow (Cocktail Hour ONLY): $449
Additional Person Full Tradeshow (Cocktail Hour ONLY): $199
Full Table Pricing
Full Table Price (8 seats): $872
Hospitality Instructor Pricing
Hospitality Instructor Full Conference and Gala (Mon&Tues): $309
Hospitality Instructor Partial Registration- Tues ONLY: $149
Silent Auction
Thank you everyone for your generous donations!
Want to invest in the future of the hospitality industry? Participate in our 2018 Annual Conference & Gala Silent Auction. Not only is the auction a fun addition to our conference, but it is a way to support our Education and Training Fund. This member benefit helps us fulfill our mission to aid hotel employees in continuing their education and take their career to the next level.
If you are stilling looking to get involved in the OHLA Silent Auction a member, sponsor, or supporter please contact OHLA at michele@ohla.org.
The Silent Auction begins on Monday, November 19 and will conclude on Tuesday, November 20 at 3:15pm; Payout at 4:15 pm
ULO Property of the Year
Voting is now Closed. Thank you for Your Submissions!
Exhibitor Toolbox 2018
All Information about exhibiting in one place!
Hotel Room Reservations
We have a hotel room block at the Nationwide Hotel for $119+ plus tax on the evenings of Sunday November 18 and Monday November 19. Please call (614) 880-4300 and mention the OHLA Conference when making your reservations. Room Block is now Closed. Reservation requests received after the cut-off date will be offered on a rate and space available basis.