District Reps
NORTHWEST DISTRICT SR. REP
LIMA SHAWNEE HIGH SCHOOL
School #: (419) 998-8000
Fax #: (419) 998-8127
Home #:(419) 568-6430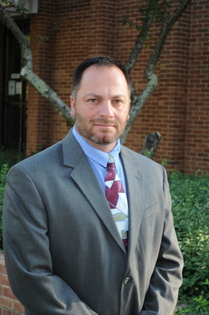 NORTHWEST DISTRICT JR. REP
GALION HIGH SCHOOL
School -419-468-6500Fax-(419)468-4333 Cell-419-295-3211
Northwest District
Northwest District information and news can be found here.
2017 NW district 9 Meeting held on 2/12/17
President – Wes Douglas - Norwalk
Vice President – Jon Amicone – Shelby
Secretary – Jeff Keck - Vermillion
Treasurer – Chad Jensen – Buckeye Central
Website – Glen Morse – Retired (Ashland)
Statistician – Chad Jensen – Buckeye Central
6757 State Route 602 419-544-6022 (cell)
New Washington, Ohio 44854
NEW HEAD COACHES FOR 2017:
Scott Carrier – Mansfield Christian
Chris Miller – Fremont St. Joe
Jordan Oliver – Wynford
Chris Walton – Sandusky Perkins
Jeff Fisher – Ontario
Dan Lindsley – Huron
TJ Blanton - Sandusky St. Mary C.C.
Bret Mathias – St. Wendelin
FIELD IMPROVEMENTS AND UPGRADES:
Norwak – 2 new outdoor cage nets, cemented bullpen Catchers area
Crestline – New Scoreboard and foul poles
Buckeye Central – New wind screen for outfield and bullpens, new dugout fencing, refurbished bullpens, new backstop padding.
Galion – Batting cage concrete and additional hitting area, New fencing and windscreen. Added dugout fencing, new backstop wall, pad and netting system.
Ontario – Batting Cage upgrade
Oak Harbor – Infield Grass
Mansfield Christian – Fencing, Dugouts, new field mix.
Perrysburg-new net on 1b base line to keep balls out of neighbor's yard
2016 GRADUATES PLAYING IN COLLEGE:
Sam Shelt – Palm – Calvert University of Findlay
Logan Brewer – Ashland Ohio Dominican
Reed Vrooman – Mansfield Christian Calvin College
Adam Studer – Willard Malone
Cam Conaway – South Central Ohio Northern
Jake Carney – South Central Otterbein
Zach Honsberger-Perrysburg- Bowling Green State University
Trevor Hafner-Perrysburg- Sinclair Community College
Ryan Stoller - Van Wert-Lourdes University
Justice Tussing - Van Wert-Bluffton University
Ryan McCracken - Van Wert-Glenville State University
Kyle Kovatch - Huron-Malone.
Current seniors for Van Wert - Mason Carr OF and Caleb Fetzer (P, IF) both signed letters of intent to play baseball at Rio Grande University next year