District Reps
NORTHWEST DISTRICT SR. REP
LIMA SHAWNEE HIGH SCHOOL
School #: (419) 998-8000
Fax #: (419) 998-8127
Home #:(419) 568-6430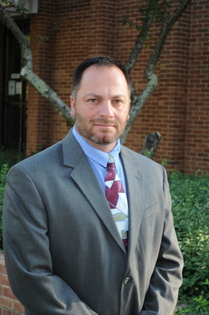 NORTHWEST DISTRICT JR. REP
GALION HIGH SCHOOL
School -419-468-6500Fax-(419)468-4333 Cell-419-295-3211
Northwest District
Northwest District information and news can be found here.
NORTHWEST DISTRICT 9 NEWS
From 1/31/2016 Meeting
2016 OFFICERS:
President – Chad Jensen – Buckeye Central
Vice President – Wes Douglas – Norwalk
Secretary – Jon Amicone – Shelby
Treasurer – Chad Jensen – Buckeye Central
Website – Glen Morse – Retired (New London)
Statistician – Chad Jensen – Buckeye Central
6757 State Route 602 419-544-6022 (cell)
New Washington, Ohio 44854
NEW HEAD COACHES FOR 2016:
Oak Harbor: Nick Lance
Tiffin Calvert: Brian Rothrock
Seneca East: Rick Bowerman
FIELD IMPROVEMENTS:
Buckeye Central – Permanent sound system, concrete pad in front of dugouts, gravel around bleachers
Tiffin Columbian – New infield turf and sprinkler system, backstop, concrete fan area, fencing, windscreen, sound system, concession stand, and signage.
Norwak – New Tarps
Clear Fork – New outfield fence
Plymouth – Rebuilt Mound
Galion – New lighting system, warning track, sound system, bleachers and concrete pad.
Wynford – Rebuilt batting cage
Willard – Fixed visitor bullpen
Edison – Press Box Addition
Colonel Crawford – New fencing
Toledo St. Francis-new entrance way to Kober Field, new outfield fence with batter's eye, resodded entire infield, new turf and fence for bullpen catching area
2015 GRADUATES PLAYING IN COLLEGE:
Madison: Kyle Galco – Heidelberg
Ontario: Mason Goodwin – Heidelberg
Hunter Ackerman – Grace
Josh Smith – Ashland U.
Ashland: David Van Hove – Ohio Wesleyan
Vermillion: Josh Buchanan – Ohio Northern
Lexington: Nick Adams – Ohio Wesleyan
Evan Lee – Kent State
Crestline: Sam Blaising – Clark State
Old Fort: Jake Wilson – Edison State
Galion: Bryce Lybarger – Tiffin U.
Huron: Jack Hufaagle – Tiffin U.
Bucyrus: Dylan Mutchler – Clark State
Edison: Adam Wolf – Louisville
Bellevue: Grant Vickery – Defiance
Tristion Snezek – UNOH
Hopewell Loudon: Garret Sendelbach – Ohio Dominican
Travis Brown-Fremont Ross (Lourdes University)
Kyle DeKoninck-Perrysburg (Bluffton University)
Zach Zam-Perrysburg (Indiana Tech)
Kaleb Mahler-Perrysburg (Owens College)
New Coaches/Field Upgrades
Lincolnview High School has the following changes for the baseball program
Head Coach: Eric Fishpaw
Varsity Assistant: Jon Crusie
Kenton High School new Head Coach is Matt Dudek
FIELD UPGRADES:
Fremont Ross High School:
Completion of new bullpens
New 9 inning scoreboard