District Reps
NORTHWEST DISTRICT SR. REP
LIMA SHAWNEE HIGH SCHOOL
School #: (419) 998-8000
Cell #:(567) 204-5560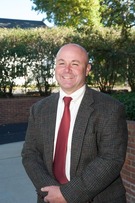 NORTHWEST DISTRICT JR. REP
VERMILION
School -(440-204-1701Fax-Cell-(440) 864-2783
Northwest District
Northwest District information and news can be found here.
Northwest District 9 News
The District 9 Baseball Coaches Association's goal is to promote high school baseball in the following counties in Northwest Ohio: Ashland, Crawford, Erie, Hancock, Huron, Lucas, Ottawa, Richland, Sandusky, Seneca, Wood, and Wyandot.
2019 DISTRICT 9 OFFICERS:
President: Jon Amicone - amicone.jon@shelbyk12.org - Shelby Vice President: Jeff Keck - jkeck@vermilionschools.org - Vermilion Secretary: Zach Moots - zmoots@yahoo.com - Sandusky Treasurer; Chad Jensen - cjensen@bcbucks.org - Buckeye Central
Statistician: Jon Cuttitta - cuttitta.jon@myspartans.org - Mansfield St. Peter's
Northwest District 9 Spring Meeting is Sunday, May 19th at Shelby HS at 2 PM
The Sports Force District 9 All-Star Classic will be played on June 20th at 7 PM at the Sports Force Athletic Complex in Sandusky. Match-ups will be as follows:
Erie/Ottawa Counties vs Huron/Ashland Counties
Crawford/Wyandot Counties vs Richland County
Seneca/Hancock Counties vs Sandusky/Wood/Lucas Counties
The NW District 9 Coaches Association welcomes the following new head coaches and wishes them luck this season:
Billy Robinson - Willard Tom Smith - Wynford
Matt Rader - Liberty-Benton Dan Gorbett - Colonel Crawford Rod Norwood - Crestline
Doug Depinet - New Riegel David Key - Monroeville Nate Kerr - Lakota
The following 2018 graduates are playing baseball at the next level! Congratulations men and good luck!
Wyatt Smith

Wynford

Lake Erie

Cal Rickert

Madison

Slippery Rock

Jarad Strickler

Lexington

Marietta

Aric McAtee

Oak Harbor

Toledo

Bryce Roberts

Edison

Dayton

Gavin Bailey

Clear Fork

Findlay

Thomas Stab

Clear Fork

Ohio Dominican

Matt Boos

Columbian

University of Northwestern Ohio

Alec Zoeller

New Riegel

Heidelburg

Wayne Frey

Riverdale

Bluffton

Bryce Ray

Bellevue

Morehead State

Bryce McMurry

Bellevue

Clark St.

Mitch Wells

Collin Parrill

Anthony Kyle

Payton Faris

Bellevue

Perrysburg

Perrysburg

Perrysburg

Owens

Bowling Green

Findlay

Wheeling Jesuit
The following schools have made facility upgrades:
Buckeye Central Outdoor Batting Cage at Field
Lexington Infield improvement
Ashland New mound
Colonel Crawford Infield improvement/Warning Track
Fostoria New Scoreboard
Edison Infield improvement
Shelby Infield improvement/fenced in dugouts
Columbian Turf Bullpens/Hitting Pad
Old Fort Infield improvement/Tarp
Upper Sandusky Added Bullpens
Seneca East Outfield banner
Norwalk St. Paul New field
NW Ohio 2019 commits:
Mason Montgomery Vermilion Bowling Green
Ben Vore Lexington Cincinnati
Brady Biglin Buckeye Central Notre Dame College
Noah Smith Wynford Indiana Tech
Hunter Huffman Shelby Indiana Wesleyan
Cameron Githens Perrysburg Tiffin
Nate Ball Perrysburg Youngstown St.