District Reps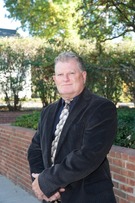 SOUTHEAST DISTRICT
SR. REP
WAVERLY HIGH SCHOOL
School #:(740)947-7701
Fax #:(740)947-8428
Cell –740-708-2353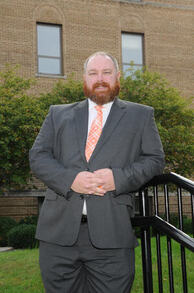 SOUTHEAST DISTRICT
JR. REP
WHITEOAK HIGH SCHOOL
School # (937)442-2241
Fax #:
Cell ––(937)403-6709
Southeast District
Announcements
Southeast District Executive Board
Senior Representative: Jeff Noble - Waverly High School
jnoble@pikeboarddd.org - (740) 708-2353
Junior Representative: John Combs - Whiteoak High School
john.combs@blsd.us - (937) 403-6709
Treasurer: Rob Meade - North Adams High School
rob.meade@ovsd.us - (937) 217-0555
Secretary: Brian Bigam - Circleville High School
brian.bigam@cvcsd.com - (740) 601-3131
OHSBCA 2nd Vice-President: Gene Bumgardner - Unioto High School
gbumgardner@gotanks.org - (740) 352-4602
2020-21 Meeting Attendance & Dues Information:
In order to be a voting member of the Southeast District Baseball Coaches Association, coaches must attend two of the three meetings throughout the year and pay the annual $40 dues. Failure to meet these requirements will result in being denied voting privileges for district and state honors. (Due to the current pandemic, we will reassess the number of meetings required at a later date.)
Dues may be paid at any meeting or mailed to the Treasurer:
Rob Meade
North Adams High School
96 Green Devil Drive
Seaman Ohio 45679
Congratulations to the newest member of the Southeast District Baseball Coaches Association Hall of Fame, Trevor Thomas! Trevor is a past President of the OHSBCA and head coach at Westfall High School. He will be inducted at the 2021 All-District game at VA Stadium.
Congratulations to the 148 student athletes who were named Academic All-District for the 2020 season!
Southeast Academic All-District 2020
Congratulations to our three Coach's Scholarship winners for the Class of 2020
Olivia Veidt, daughter of Chris Veidt, Whiteoak High School
Malery Martens, daughter of Wes Martens, Sheridan High School
Madilyn McKitrick, daughter of Joshua McKitrick, Marietta High School
We wish a happy retirement to longtime Portsmouth West Head Coach and Southeast District Baseball Coaches Association Hall of Famer Chris Rapp. Rapp steps down as West skipper
Congratulations to our 2020 Southeast Assistant Coaches of the Year: Randy Nelson of Portsmouth High School and John Combs of Whiteoak High School.
Coaches: Please email us any news of your team or league. Also, we would greatly appreciate any updated email addresses and/or phone numbers.
Send to Jeff Noble, Waverly High School
SE District All Academic Nomination Form