Children
---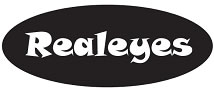 Realeyes is an education program that brings volunteer eye doctors into the classroom to give a 45-minute presentation about eye health and safety
Realeyes includes four age-appropriate curriculum: Sammy Safe-Eyes, Rhet and Tina, Vinny Vision, and What's Your EYE-Q
Realeyes is scheduled by the Ohio Optometric Association. All materials are provided at no charge including an entertaining video and prizes for each student.
---

InfantSEE®, a public health program, managed by Optometry Cares® - the AOA Foundation, is designed to ensure that eye and vision care becomes an essential part of infant wellness care to improve a child's quality of life. Under this program, participating optometrists provide a comprehensive infant eye assessment between 6 and 12 months of age as a no-cost public service.
Click here to learn more and locate a doctor in your area who can provide the free infant assessment.
---
Ideally, all children would have a comprehensive vision and eye health exam before starting school as 70%* of learning is through vision. This eye exam performed by an eye doctor -- optometrist or ophthalmologist -- can detect vision problems.
*Narayanasamy, Sumithira, et al. Visual demands in modern Australian primary school classrooms. Clinical and Experimental Optometry 2016; 99: 233-240