Complete Story

2016 OPA Student Legislative Day, February 23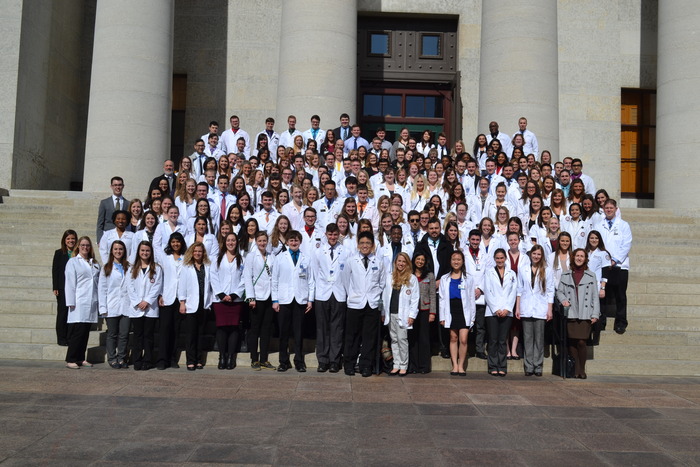 Nearly 280 student pharmacists, faculty members, and pharmacists from all seven colleges of pharmacy gathered in Columbus for OPA's 2016 Student Legislative Day, February 23. In total, 96 meetings took place between students and legislators.
After a huge year of successes for pharmacy, it is obvious that advocacy is key in protecting the profession.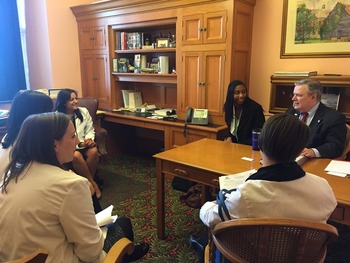 During the morning session, attendees were given time to reflect on the accomplishments of OPA's 2014 -2015 legislative efforts. From pharmacy consult agreement expansion, naloxone dispensing, PBM reform, to extending immunization authority, Ohio has become a national leader in expanding pharmacy services. OPA's legislative team of Ernie Boyd, Antonio Ciaccia, and Michelle Fitzgibbon educated the students on how to speak with legislators on current pharmacy issues.
Rep. Steve Huffman (R-Tipp City), Rep. Sarah LaTourette (R-Bainbridge Township), and Sen. Dave Burke (R-Marysville) addressed the group on pharmacy issues and the different legislative efforts they supported.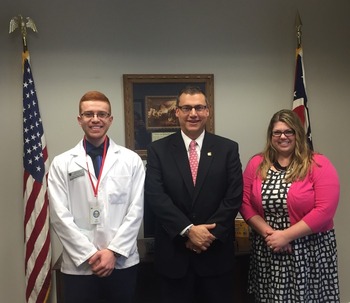 No matter where you practice, pharmacists must advocate for the profession. This event provided students with tools to communicate and build relationships with lawmakers. Hundreds of students were empowered by this event to be life-long advocates for pharmacy

Events
←
January 2019
→
S
M
T
W
T
F
S
1
2
3
4
5
6
7
8
9

OPA Office- 2674 Federated Blvd, Columbus, OH 43235

January 9, 2019




10:00AM

10
11
12
13
14
15

OPA Office- 2674 Federated Blvd, Columbus, OH 43235

January 15, 2019




10:00AM

16
17

OPA Office- 2674 Federated Blvd, Columbus, OH 43235

January 17, 2019




10:00AM

18
19
20
21
22
23
24
25
26
27
28
29

OPA Office- 2674 Federated Blvd, Columbus, OH 43235

January 29, 2019




10:00AM

30
31

OPA Office- 2674 Federated Blvd, Columbus, OH 43235

January 31, 2019
February 13, 2019
7:30AM-5:15PM
OPA Office- 2674 Federated Blvd, Columbus, OH 43235
February 16, 2019
11:00AM-2:00PM
Hofbrauhaus Cleveland, 1550 Chester Ave, Cleveland, OH 44114
March 6, 2019
7:30AM-5:15PM
OPA Office, 2674 Federated Blvd, Columbus, OH 43235
March 21, 2019
OPA Office - 2674 Federated Blvd, Columbus, OH 43235
April 12-14, 2019
Greater Columbus Convention Center, Columbus, OH