02/07/2021
Announcing the Brenda J. Allen Travel Grant Endowment for Women, Trans, and Non-Binary Graduate Students of Color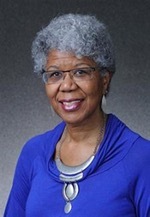 ORWAC is pleased to announce the new Brenda J. Allen Travel Grant Endowment for Women, Trans, and Non-Binary Graduate Students of Color.
Professor Allen has been a pathbreaker in the field of communication and has devoted her career to ensuring that communication and the academy as a whole are more equitable and inclusive places. Her scholarship has been foundational in intercultural, organizational, and feminist communication studies, and her mentorship record is unparalleled. As a long-time member of ORWAC, she has played a leadership role for years, most notably as our first "web spinner." ORWAC wants to endow a student travel award in her name to honor this legacy.
Our goal is to raise $20,000, which will give ORWAC enough funds to provide $1000 annually toward travel grants for women, trans and non-binary graduate students of color. We need your help to make this happen and to show your support of the legacy of Professor Allen. Please follow this link to make a donation, or if you'd prefer to send a check, you can do so by making it out to ORWAC and sending it to our treasurer:
Alyssa Samek
Cal State University Fullerton
2600 Nutwood Ave, suite 420
Fullerton, CA 92831
We encourage you to share this link on social media, and we thank you for investing in the future of our organization.