07/28/2021
Announcing the 2023-2025 Editor of WSiC: Dr. Marissa Doshi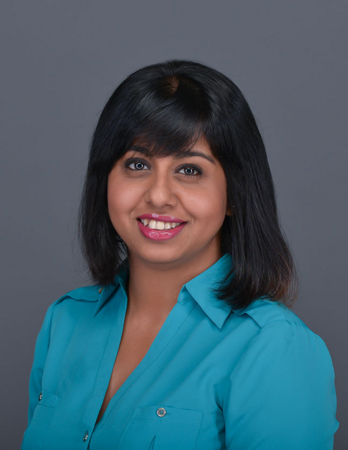 ORWAC is proud to announce that Dr. Marissa J. Doshi will serve as the sixteenth editor of Women's Studies in Communication. Dr. Doshi is an Associate Professor of Communication at Hope College. She is a feminist scholar of media and cultural studies whose area of expertise includes global media, digital culture, transnational feminism, and qualitative methods. Dr. Doshi has published in journals such as Communication Research, Journal of International and Intercultural Communication, International Review of Qualitative Research, and Women's Studies in Communication. In addition to her research, Dr. Doshi teaches courses in media writing, transnational feminisms, and cultural communication theory.
As a recently tenured faculty member, Dr. Doshi is enthusiastic about bridging the gap between editorial processes and researcher needs (particularly the needs of BIPOC scholars). In the past, she served on the editorial board and as a reviewer for WSIC. Dr. Doshi also published her article, "Barbies, Goddesses, and Entrepreneurs: Discourses of Gendered Digital Embodiment in Women's Health Apps" in this journal. Her past work with WSIC is a strong testament to her commitment to the journal.
Dr. Doshi plans to retain and strengthen WSIC's legacy of inclusive excellence in feminist scholarship that intentionally practices a feminist ethic of care, has an editorial board that is diverse along multiple axes of identity and expertise, and produces scholarship that is innovative and intersectional. By focusing on emerging voices, feminist conversations from the Global South, and an expanded editorial board, Dr. Doshi will expand the feminist conversations in WSIC.
We are so excited and honored to have Dr. Doshi lead WSIC publications of volumes 46-48. Her research commitments, pedagogical approaches, and service to professional organizations illustrate her dedication to feminist praxis. Her vision for WISC will ensure that our editorial boards and published scholarship reflect the vibrant and diverse feminist studies occurring in communication. Please join us in congratulating Dr. Doshi!