Complete Story

03/24/2014
Horizon Chillicothe Telephone
Horizon Chillicothe Telephone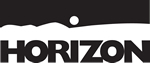 Horizon is an incumbent local exchange carrier (ILEC) that has operated in rural southern Ohio, and specifically in Ross County, for the past 119 years.
Our track record as both a service provider in the region and as a community anchor is unmatched. Founded in 1895 as the Home Telephone Company, the organization has grown and adapted to address the changing needs of its customers, employees and community while still maintaining its competitive position within the telecommunications industry.
We have built fiber optic networks since the mid-1980s. Horizon's entrepreneurial heritage and long-standing commitment to remarkable customer care ensures its devotion to connecting the people and businesses of southern and eastern Ohio to their worlds through the delivery of cutting-edge broadband technology and proven telecommunications systems.
Ours is a long history of innovation and community involvement. We launched one of the state's first rural cable TV systems and pioneered both dial-up Internet and satellite TV service in the region. We are extremely active in the areas we serve by supporting education and economic development. We launched the first distance learning network for schools in our service area, and we are an active member in local and regional efforts to enhance economic growth.
We believe the absence of broadband communications is more than just a missed opportunity; it creates disparities in education and business that grow with each passing day.
During the last few years, we have been expanding our fiber network into neighboring counties to provide support to key business clients in unserved and underserved areas. In 2009, the Southern Ohio Healthcare Network (SOHCN), a group of local healthcare providers seeking to improve the region's healthcare through modern telecommunications was awarded a USDA Rural Healthcare Grant. We were selected to be the network provider and built out this 13 county regional fiber optic network that connects 140 healthcare facilities.
In August 2010, we were the recipient of a federal stimulus grant (BTOP) that extended the fiber network to 21 additional counties in southern and eastern Ohio. The purpose of the Connecting Appalachia project was to connect a number of Community Anchor Institutions (CAIs), including educational, business, governmental and healthcare facilities throughout Appalachia Ohio.
The presence of our fiber network in communities throughout Appalachia means that area CAIs and businesses have the opportunity to gain access to the bandwidth capacity of this regional fiber network, providing them the kind of communications options normally seen in major metropolitan areas at very competitive prices. Access to affordable broadband gives area CAIs and businesses enormous gains in productivity and competitiveness, enhancing local and regional economic growth.