Complete Story

03/24/2014
Minford Telephone Company
Minford Telephone Company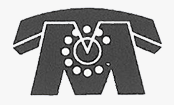 Minford Telephone Company has been serving the Minford-Stockdale areas since 1953. MTC provides reliable local telephone service and calling features. MTC under it's affiliate, Falcon1, has offerings of dial up service, high speed internet, IPTV, and long distance.
MTC will have completed a FTTH project by the end of 2015 to 100% of their customers. Our company is the ONE STOP SHOP who is committed to provide excellent customer service and state of the art technology to our small rural community filled with our
family, friends and neighbors. Additional information about Minford Telephone Company is available at www.falcon1.net.