Complete Story

07/01/2021
PCA Presidential Welcome!
Greetings PCA Members,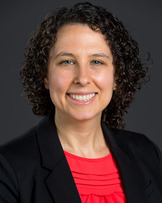 I am honored to follow Dr. Steve Kuniak as the PCA President for the 2021-2022 membership year. I am grateful for this great opportunity to serve the counseling profession and to continue PCA's mission.
In preparing for this year, I plan to focus on three core areas during my presidency: (1) improving existing membership involvement and growing membership; (2) continuing advocacy and advancing legislative efforts to improve our profession; (3) empowering counselors through professional development opportunities to bridge inequality gaps and strengthen relationships with underserved populations.
As a professional counselor and counselor educator, I believe every human being is important and deserves respect and dignity. The Pennsylvania Counseling Association is more than a branch of ACA, it is an active and dynamic group of counseling professionals who volunteer their time to support and advocate for the counseling profession and the individuals we serve.
PCA is a powerful professional resource. Please take advantage of all your wonderful membership benefits including professional development opportunities such as the annual conference, legislative advocacy day, the Journal of the Professional Counseling Association, and division training and workshops. Additionally, PCA offers networking and leadership opportunities, eligibility for statewide awards, and ethics consultations for its members. PCA is working exclusively for the betterment of the counseling profession in the state of Pennsylvania.
I'm looking forward to walking with you on this journey!
Kind regards,
Deborah L. Duenyas, Ph.D., LPC
Pennsylvania Counseling Association, President 2021-2022