More info about the Print Excellence Awards and Print Week Events for 2018:

---
Print Week Events for 2017 (for reference).
NOTE that these events were scheduled one week later than in previous years. We were hoping winter weather would cooperate better with these dates.
Thank you to everyone who joined us to review and honor all the wonderful printed work in Ohio and N.Kentucky. These annual events celebrate the best of the best AND allow us to choose the best of the best by voting for that region's People's Choice Award.
Print Week Events: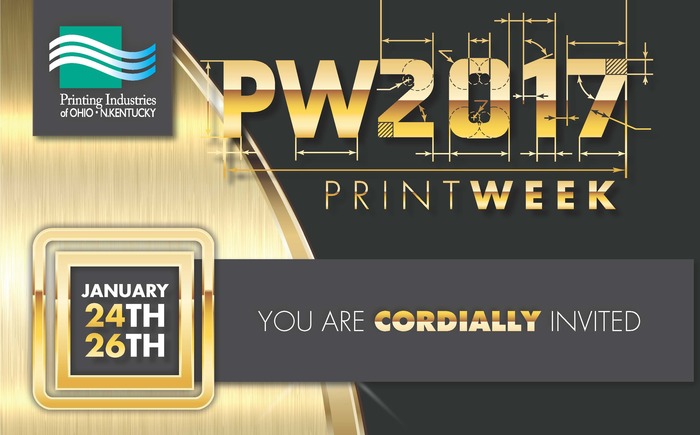 In the South, our annual Bierstube was at the Hofbrauhaus in Newport, Ky on Tuesday, January 24th from 5:30-7:30 pm. Members brought theirpress operators, bindery workers customer service reps and your graphic designers for a few hours of fun and networking. This was a great opportunity to catch up with old friends and make new ones.
Hofbrauhaus
200 East 3rd Street
Newport, KY 41071
Also in the South, the annual Southern Region Banquet honored the Print Excellence Award winners and we voted for the People's Choice Award winner. We also presented the 30th Maxwell Winner Award and the 55th Printer of the Year Award. The Southern banquet was Thursday, January 26th starting at 6:00 pm.
Kenwood Country Club
6501 Kenwood Rd.
Cincinnati, OH 45243
---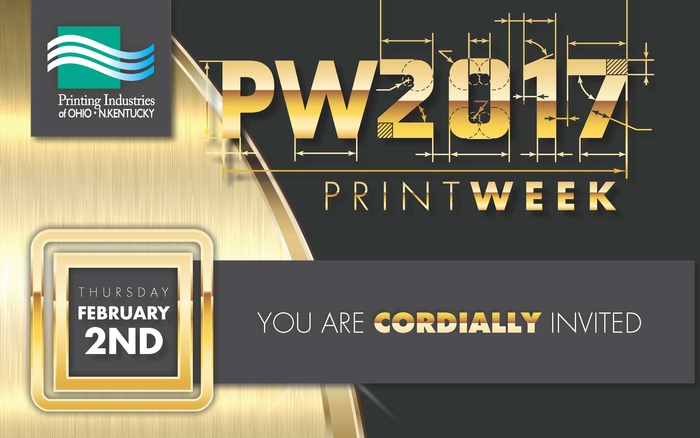 The Central Region Banquet honored Print Excellence Awards winners at the Creekside Conference and Event Center in Gahanna on Thursday, February 2nd, at 6:00 pm. The Franklinton Award was presented to a member of the industry who has made significant contributions to our central Ohio graphic arts community.
Creekside Conference and Event Center
700 Creekside Plaza
Gahanna, OH 43230
---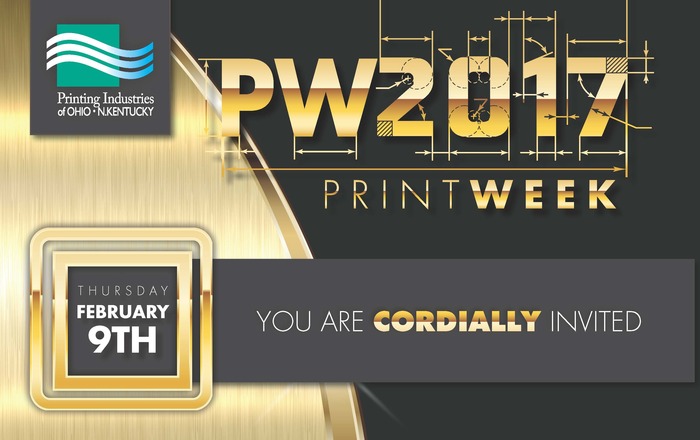 The Northern Region combined the fun and the awards at the annual Ben's Bash. At the 100th Bomb Group, we honored the Print Excellence Awards winners and the Hall of Distinction Inductees. Held on Thursday, February 9th at 6pm, this event was the highlight of the print scene.
The 100th Bomb Group
20920 Brookpark Road
Cleveland, OH 44135
←
December 2018
→
S
M
T
W
T
F
S
1
2
3
4
5
6
7
8
9
10
11
12
13
14
15
16
17
18
19
20
21
22
23
24
25
26
27
28
29
30
31
January 22, 2019
5:30-7:30PM
---
January 24, 2019
6:00-9:00PM
---
January 31, 2019
6:00PM
---
February 7, 2019
6:00-9:00PM
View all »