2019 Education & Netwroking
Roundtable Networking Discussion
RPA's Roundtable Networking Discussions are an energetic, interactive workshop where attendees will share real-life business issues, concerns and frustrations with their peers to gain first-hand insights, experiences, and solutions. Attendees came prepared to share business dilemmas and their best ideas. Bring business cards for networking.
RPA Networking Reception & Showcase Party
RPA members have the opportunity to network with friends old and new during RPA's Network Reception on Monday, February 25 and again during RPA's Showcase Party on Tuesday evening.
RPA Educational Session
Social Media As A Sales Tool: Lessons on Connecting with your Customers to Drive Sales
With Speaker, Lynn Switanowski
Social Media has become a powerful brand sales tool for both consumers and brands. Consumers are forming more loyal connections with brands who engage via their social media platforms on a consistent basis-- but just as big an opportunity exists for brands to connect with their customers using these same powerful tools. Is your company leveraging these social media selling opportunities?
Join us for this very important session and learn how your company- can- and must – evaluate, assess and ultimately decide to implement key social media selling programs in order to stay ahead of your competitors, and provide a better shopping experience for your customers.
In this session, we'll share tips and tactics that your sales organization can use to connect more effectively with your clients on a daily basis- using the tools that their customers do to!
Learn how to use key social media platforms to drive engagement with customers (remain top of mind, educate and inform)
Discover how to create content via your company social media sites that will direct Sales to customers
Understand how to use SM as a Lead Generation tool to meet more new customers
Learn how to use social media advertising to reach clients
Attendees will leave with ideas, tools, and tactics to help create selling programs via social media - starting now!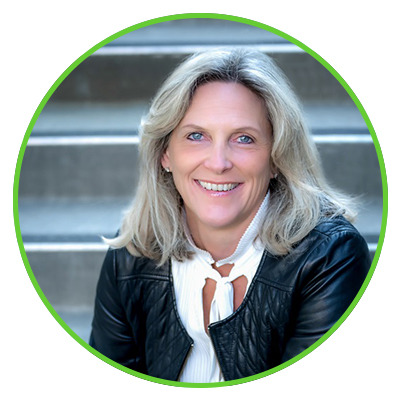 About Lynn Switanowski
Lynn Switanowski is a Founding Partner at Creative Business Consulting Group with over twenty years of business experience with Fortune 500 companies including Reebok, Aramark and Liz Claiborne where she was responsible for achieving all the financial objectives of individual business units with sales over $50 million dollars.
Under Lynn's guidance and leadership, the businesses she ran consistently achieved and exceeded their financial targets and her experience with establishing strategic plans for the businesses she ran produced consistent revenue and profit improvement.
In addition to her management roles, Lynn has experience with organizational realignment and restructuring for profit maximization. Lynn has also had responsibility for the formalized training and development of sales organizations in a structured classroom setting.