2017 Summit Quick Links

---
Welcome

SHDA's 47th Annual Industry Advancement Summit returns to Phoenix, Arizona at the Pointe Hilton Squaw Peak – the ideal venue our members have noted for the quality of networking, education and interchange of ideas that members' have come to value so highly. Here, you can truly, Connect, Collaborate and Conduct – the cornerstones of our Industry Advancement Summit.
For more than 45 years, the annual SHDA Summit has served the security hardware industry by featuring invaluable One-on-One business appointments where leading Distributors can meet with the more than 60 SHDA member Manufacturer partners in one convenient location. This saves your company hundreds of hours and thousands of dollars annually.
Our new schedule that was unveiled last year was a hit! This year the Summit will again offer three full-day One-on-One appointments. The One-on-One sign up session (fondly referred to as "The Running of the Bulls") will be held Monday, April 24th from 4:30 – 5:30 PM; appointments will begin Tuesday, April 25th at 10:30 AM and end on Thursday, April 27th at 5:25 PM. Twenty-five (25) minute appointments will again be offered for the entire Summit to allow partners who need to spend a bit more time to get the full benefit of tailored attention, allowing distributors to make up to 45 appointments! SHDA encourages distributor companies to bring more than one principal to enhance their capacity to expand their exposure to all manufacturer participants. A full "dance card" of appointments will allow all attendees to leave Phoenix with a complement of business contacts completed and work goals achieved. We strongly encourage you to plan to stay for the duration of the appointments on Thursday out of courtesy to all attending.
The Security Hardware Distributors Association's mission is to continually improve, through education and services, the proficiency of security distributors in order that they are the most effective and efficient conduit to the marketplace. The 2017 Summit schedule, as well as the additional networking and educational opportunities offered in Phoenix, will further enhance this commitment to our members.
SHDA's Annual Industry Advancement Summit will provide you with tangible, take-home knowledge that will help you run a better business, provided through SHDA's 2017 Ben Silver Education Program. Speaker Sam Richter, an internationally recognized expert on sales, marketing, and leadership, will entice you with tactics and strategies to build your personal relationships with business contacts. When you know more about your prospects and clients, you're better able to relate on a personal level, build more meaningful connections, identify triggering events, tailor your offerings and ensure relevancy. Most importantly, studies show that when you practice Sam's tried and true tactics, you'll win two times more business! This is a do not miss Ben Silver seminar!
Register now to join your industry colleagues in Phoenix on April 24 – 28 – you won't want to miss this one!
---
Maximize Your Results!
The One-on-One Sessions are the most vital part of SHDA Summit attendance.
Both Distributor and Associate members agree that this unique opportunity to meet with more than 60 industry partners over three full days is one of the most significant benefits of membership.
What are the One-on-Ones?
They are a series of appointments that allow distributors a unique opportunity to meet directly with the key representatives of both present and future suppliers. They afford the opportunity for both distributors and suppliers to discuss market trends, review new products and plan future strategies. On Monday afternoon at 4:30 PM, Distributors will set up sequential 25-minute appointments for Tuesday, Wednesday and Thursday. During the morning and afternoon of these three days, they will circulate along the Manufacturer Suites at the Pointe Hilton Squaw Peak visiting the supplier members of SHDA. Here are a few tips to help you prepare for and conduct these One-on-One sessions:
Distributors should:
Prepare market data for each vendor
Check with field personnel for details on products and servicing
Gather necessary input to maximize your vendor relationship
Manufacturers may wish to bring:
New product information
New programs
Advertising plans
Individual distributor sales figures
Vendor sales trends
Important Reminder
The purpose of the One-on-One Sessions is to provide Distributors and Manufacturers a cost effective opportunity to meet with their market partners under one roof. SHDA strives to provide this opportunity to all delegates in a time-efficient fashion at the lowest cost possible. With this in mind, manufacturers are reminded that no alcoholic beverages or food should be permitted during the appointments.
---
Never Attended A Summit Before?
Here's what you need to know:
Schedule your arrival in plenty of time to participate in the One-on-One Sign Up Session on Monday, April 24th at 4:30 PM. Your entire week depends on this scheduling session as appointments are not arranged in advance.
Plan to attend the Ben Silver Seminar on Tuesday morning starting at 7:15 AM. This program, featuring Sam Richter, will prepare you for effective sales calls and cultivating personal business relationships!
Appointments are scheduled until 5:25 PM on Thursday, so in order to keep your room for appointments, you will need to stay Thursday evening and check out on Friday morning.
---
Schedule of Events
MONDAY, APRIL 24

7:00 AM Transport to Golf Tournament

8:00 AM Annual SHDA Golf Tournament & Tennis Match

12:00 PM – 6:00 PM Registration

3:45 PM – 4:10 PM First Time Attendee Welcome

4:30 PM – 5:30 PM One-on-One Scheduling Session

5:30 PM – 7:30 PM SHDA Networking Reception

9:00 PM – 11:00 PM SHDA Hospitality Suite

TUESDAY, APRIL 25

7:15AM– 10:15 AM Ben Silver Seminar (Continental Breakfast Included)*

10:30 AM – 11:55 AM One-on-One Sessions

12:00 PM – 1:15 PM Members' Luncheon

1:30 PM – 5:25 PM One-on-One Sessions

5:30 PM – 7:30 PM SHDA Networking Reception

9:00 PM – 11:00 PM SHDA Hospitality Suite

WEDNESDAY, APRIL 26

7:00 AM – 7:45 AM Distributor & Associate Joint Continental Breakfast

8:00 AM – 11:55 AM One-on-One Sessions

12:00 PM – 12:50 PM Members' Luncheon

1:00 PM – 5:25 PM One-on-One Sessions

5:30 PM Open Evening

9:00 PM – 11:00 PM SHDA Hospitality Suite

THURSDAY, APRIL 27

8:00 AM – 11:55 AM One-on-One Sessions

12:00 PM – 12:50 PM Members' Luncheon

1:00 PM – 5:25 PM One-on-One Sessions

5:30 PM – 7:30 PM Closing Reception
*requires pre-registration, additional cost
---
Ben Silver Seminar
TUESDAY, April 25 | 7:15 AM - 10:15 AM | CEU UNITS: 0.3
Featuring Sam Richter
High Value Session! Two Presentations in One!
The perfect combination to catapult you to the next sales level!
Every Sales YES Begins With a Know
You don't get a second chance to make a great first impression. In less than 10 seconds, your buyer will start to decide if he or she is going to do business with you. Through this eye-opening session, learn web search secrets to give you the winning edge on your sales calls and how to use this information to differentiate yourself from the competition and close that sale.
Personal Branding and Online Reputation Management in a Digital World
In today's instant communication and social networking world, it's easy to share and receive opinions. What you and others post online, text, and even email is not limited to private networks and friend groups. Solidify your sales presence by learning how to cultivate your personal brand, limit over-sharing of information and manage your online presence to control how you are presented.
*CEU Units are assigned by Purdue University. The Professional Certificate of Innovative Distribution can be earned through Purdue University upon the completion of 90 hours of instruction that meets our requirement of 9 Continuing Education Units [CEUs] or CEU equivalents. Those 90 hours can be completed by: A combination of one [1] or [2] or [3] University of Innovative Distribution [UID] programs (each UID program counts for 3 CEUs), in combination with other CEUs obtained in distribution education and/or training as needed. Each Continuing Education Unit [CEU] or CEU equivalent equals 10 hours of instruction [education and/or training].
---
Meeting Registration


Early Registration Discount - $395 cash/$410 credit card
Deadline: February 27, 2017
Register by February 27, 2017 to take advantage of the discounted delegate registration fee of $395 (check) or $410 (credit card), and to guarantee your company's listing in the Official Conference Program, which will be available on the web and updated every Wednesday evening beginning on March 8, 2017.
Regular and Mail-In Registration deadline - $465 cash/$480 credit card
Deadline: March 13, 2017
Register by March 13, 2017 to secure the regular delegate registration fee of $465 (check) or $480 (credit card) and to guarantee your company's listing in the Official Conference Program which will be distributed to all attendees at the Conference in Phoenix.
Late Registration Deadline - $495 cash/$510 credit card
After March 13, 2017, fax your registration form to SHDA at (410) 263-1659 and pay the Late Registration Fee of $495 (check) or $510 (credit card).
Mail all Meeting Registrations and payment to:
SHDA, 105 Eastern Avenue, Suite 104, Annapolis, MD 21403-3300. Make all checks payable to SHDA.
Spouse Registration Fee - $275
SHDA's Spouse Registration Fee is designed to be an economical way for your spouse or companion who is over the age of 18 to attend all of the convention activities. Registered spouses are welcome and encouraged to participate in SHDA activities.
Registration and Cancellation Policies
In order to obtain a refund for convention registration fees written notice of cancellation is required, to be received at the SHDA office, by the dates noted below:
By March 27, 2017 – for Full Refund
By April 10, 2017 – for 50% Refund
After April 10, 2017 – No Refund, with the exception of a medical emergency. If you must cancel your meeting registration, it is also your responsibility to cancel hotel room reservations.
Wearing of badges is required for admittance to convention activities. Non-registered spouses will not receive a badge.
Registration Info:
Register Early to Receive Early Bird Registration Discount and First Choice of Manufacturer Suite Location!
Early Delegate Registration Fee…$395
Spouse Registration…$275
Included in registration fee:
All conference materials (program, badge, etc.)*
Networking opportunities with your marketing partners in the One-on-One Conference Program
Business session with speaker handouts, etc.*
One breakfast*
Three luncheons*
Three cocktail receptions*
*Included in spouse registration fee – badge admits spouses to SHDA functions
Early Bird Registration Deadline – February 27, 2017
Hotel Reservation Deadline – March 24, 2017
Be sure to register by March 13, 2017 for inclusion in the Official 47th Annual Industry Advancement Summit Program. Registrations received after this deadline will appear on the supplemental registration list available onsite at the Annual Summit.
---
Host Property: Pointe Hilton Squaw Peak Resort
7677 N 16th Street | Phoenix, AZ 85020
Reservations: (800) 947-9784 | Hotel: (602) 997-2626
Check-in: 4:00 PM Check-out: 11:00 AM
Set in the Phoenix Mountain Preserve, this sprawling 27-acre all-suite hotel with a waterpark is 8 miles to Phoenix Sky Harbor International Airport.
Contemporary studios and 1-bedroom suites offer custom-designed beds, flat-screen TVs and WiFi. Split-level casitas with kitchenettes are also available.
Waterpark amenities include 4 acres of pools, a lazy river, waterfalls and a waterslide. There are also 3 restaurants, a poolside bar, mini-golf course, tennis courts, a fitness center and a spa.
How to Reserve Accommodations:
The SHDA sleeping room block at the host property, Pointe Hilton Squaw Peak Resort, is SOLD OUT! We recommend trying to make accommodations at one of the following hotels:
Best Western Inn Suites Phoenix
(within walking distance of the host property)
1615 E Northern Ave, Phoenix, AZ 85020
innsuites.com
(602) 997-6285
Courtyard by Marriot Camelback
2101 E Camelback Rd, Phoenix, AZ 85016
Located in: Town and Country Shopping Center
marriott.com
(602) 955-5200
Extended Stay America Phoenix Biltmore
5235 N 16th St, Phoenix, AZ 85016
extendedstayamerica.com
(602) 265-6800
Ground Transportation
Phoenix Sky Harbor International Airport (PHX) is the primary airport serving the Phoenix area. It is located eight miles from Pointe Hilton Squaw Peak.
Taxis
Taxi service is available from Terminal 2: east outside door #8; from Terminal 3: North curb, outside door #7; from Terminal 4: Level 1, North curb, outside door # 7 and south curb, outside door #6.
Apache Taxi, AAA/Yellow Cab and Mayflower Cab are the only taxis contracted to pick up passengers at Phoenix Sky Airport. Rates remain the same regardless of company, number of passengers and number of bags. The first mile is $5. Each additional mile is $2.30. Each hour of a traffic delay is $23. The minimum fare is $15.
Scheduled Vans
SuperShuttle: (602) 244-9000
Vans operate 24 hours on a scheduled basis, with vans departing every 15 minutes from 9 a.m. to 9 p.m. For the telecommunications device for the deaf (TDD), please call (602) 243-7786.
Rates are zone based and typically range from $12 to $46 for the first passenger. Each additional residential passenger per reservation is $8 regardless of zone. Wheelchair-accessible vans are available by request. All major credit cards are accepted
For more ground transportation options from PHX, please visit skyharbor.com/ParkingTransportation
Rental Car
Another member benefit: SHDA members are entitled to discounted rental car rates through Hertz. Through this exclusive member benefit, you can save up to 25% on both business and leisure rentals. Simply use CDP# 2117631 while making reservations online at www.hertz.com, or by calling 800-544-0058.
---
SHDA GOLF TOURNAMENT & ROUND ROBIN TENNIS
SHDA Golf Tournament | Raven Golf Club | Monday, April 24, 2017
Fee: $135 per player
Includes BBQ lunch following tournament. $55 for rentals.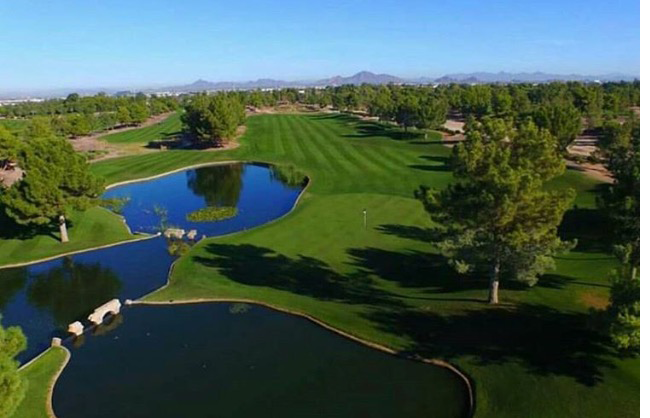 Etched into a rugged mountain slope with sweeping panoramic vistas of the surrounding valley and the Phoenix skyline, Raven Golf Club Phoenix's par-72, 7,078-yard championship layout is an anomaly among traditional desert layouts. The spectacular golf course, an array of world-class amenities and unparalleled guest service have earned it recognition among the nation's top golf properties - including 4.5 stars by Golf Digest, "#5 Golf Course in the State" by Arizona Magazine, and #1 Guest Service in North America."
REGISTER HERE! and DONATE HERE
Round Robin Tennis | River Ranch | Monday, April 24, 2017
Fee: $55 per player
Includes bottled water, tennis balls and racquet rental.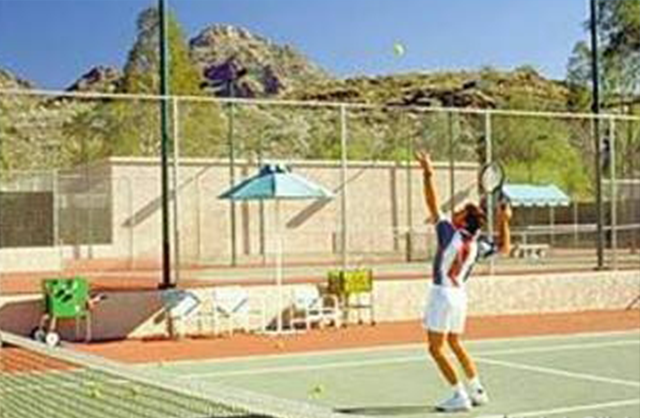 With enough interest, we may be able to offer Round Robin Tennis at River Ranch, the heart of Pointe Hilton Squaw Peak with more than four acres of fun and activities for the whole family. Round Robin tennis will be held in conjunction with the SHDA Golf Tournament, on Monday, April 24th beginning at 9:00 AM. The Round Robin tournament will showcase mixed doubles competing on three courts for a total of approximately 2.5 hours. Please indicate with whom you'd like to play, or your USTA ranking so we can appropriately match you. Winning double receives a prize! Cost: $55 per player.
---
Networking:
SHDA's Annual Conferences are considered the best networking opportunity in the industry. The 47th Annual Industry Advancement Summit will be no exception as SHDA strives to combine education and industry development with relationship building and fun. With an Opening Reception, Networking Receptions and Hospitality Suite and several Networking Breakfasts and Luncheons, there will be plenty of chances to enhance your business relationships. Whether you're in a business session, a cocktail reception or simply taking a break in the sunshine, you will come away knowing that you have met with many of your dealers or suppliers without the cost or hassle of hours of travel time. SHDA's 47th Annual Industry Advancement Summit will bring you together conveniently and affordably.
Networking Schedule:
SHDA Hosted Networking Receptions

Monday, April 24, 5:30 PM – 7:30 PM

Tuesday, April 25, 5:30 PM – 7:30 PM

Thursday, April 27, 5:30 PM – 7:30 PM

SHDA Networking Luncheons

Tuesday, April 25, 12:00 PM – 1:15 PM

Wednesday, April 26, 12:00 PM – 12:55 PM

Thursday, April 27, 12:00 PM – 12:55 PM

SHDA Hospitality Suite

Monday, April 24 – Wednesday, April 26, 9:00 PM – 11:00 PM
SHDA receptions and cocktail parties are casual affairs. Networking receptions will feature light hors d'oeuvres and an open bar.
Weather
In most years, Phoenix averages a daily maximum temperature for April that's between 83 and 89 degrees Fahrenheit (28 to 32 degrees Celsius). The minimum temperature usually falls between 58 and 63°F (14 to 17°C). The days at Phoenix continue to heat up steadily during April.
Wardrobe
The attire for the 47th Annual Industry Advancement Summit is business casual. For attendees, golf shirt, dress shirts, leisure slacks, pant or skirt sets and business casual dresses are appropriate. Meeting rooms can be chilly, so sweaters or light jackets are also helpful.
SHDA receptions, hospitality suites and cocktail parties are casual gatherings. Networking receptions will feature light hors d'oeuvres and an open bar. Hospitality Suites will feature a beer and wine open bar.
Education