Complete Story

12/12/2013
Spiritual Care After a Disaster Training for Lutheran Lay Leaders and Clergy, Jan 25 in Caldwell, Ohio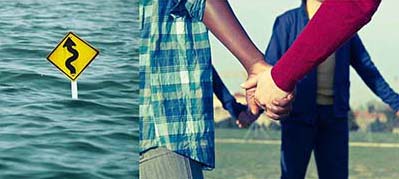 After a disaster, most people and agencies focus on the physical recovery that needs to happen, like the rebuilding of homes, schools, or roads. However, often what people in our communities need most is help with the pschological and spiritual trauma that occurs regardless of the type of physical disaster surrounding them.
Specialized training is needed for individuals to properly walk along side of disaster survivors to help them heal and be able to move forward spiritually and emotionally.
This specialized training is called Spiritual Care and is being offered through Lutheran Social Services Disaster Response of Ohio and the Southern Ohio Synod Disaster Response Task Force.
If you or someone you know feels a calling to assist disaster survivors through Spiritual Care, please download the document below detailing the training and read it carefully. No pre-registration is necessary. Just show up ready to learn and to share.
The Spiritual Care training will be held from 9 am until noon at:
LSS Disaster Response Services of Ohio
810 Main St
Caldwell, Ohio
740.732.6700
Questions regarding the training may be directed to LSS Disaster Response Services of Ohio at the phone number listed above.