by Thomas C. Snide, President
TCS Software, Inc.
At TCS Software, a majority of our team enjoys exercising, so we started a wellness program to encourage and reward an active lifestyle.


Each person may choose whatever form of physical activity or exercise that they enjoy and log the time they spend exercising. To encourage a 'healthy' competition and accountability, participating staff is rewarded with a cash bonus.
We track exercise information in a shared Google® spreadsheet online. (Be sure to read last week's blog on Google Docs®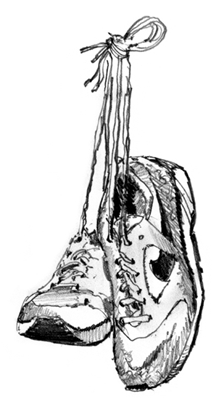 , if you haven't already.) Team members simply enter the total minutes of exercise each day into that spreadsheet.
'Wellness Rewards' points are then calculated, based on two criteria:
Duration: The total minutes they exercise, and
Frequency: The total number of days they exercise
Both are factored equally to emphasize the importance of consistency and regular exercise.
We sum the total minutes exercised by everyone and then compute the percentage that each person's time represents. Then we do the same with the total number of days exercised.
A cash pool is allocated, based upon four cents per minute of logged exercise. Each person receives a portion of this pool, based upon their percentage of Wellness Reward points earned.
A cash bonus is paid on November 30th of each year, providing some extra cash around the holidays. The amount varies by participation, but has typically been in the $300-500 range.
Studies indicate that exercise is a significant stress-reliever in our lives. There are many reasons to encourage exercise in the workplace including increased energy levels, building a happier and healthier staff and improved self-confidence.
Do you exercise on a regular basis? What benefits do you enjoy from that time commitment you make each week?