WF&FSA Elects 2013-2014 Leadership
The Wholesale Florist and Florist Supplier Association (WF&FSA) elected new officers and directors during its Annual Meeting held October 24, 2013 at the WF&FSA Conference at the Trump National Doral in Miami, FL. WF&FSA's newly elected officers are:
Tom Figueroa, AIFD, MCF, President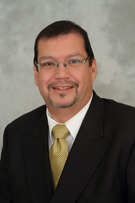 Tom Figueroa, AIFD, MCF is WF&FSA's newly elected President. Figueroa is Vice President/Branch Manager of Nordlie Inc. in Warren, Michigan. Nordlie Inc is a wholesaler of cut flowers, floral supplies, plants and designer goods. Tom served as First Vice President leading up to the Presidency as well as years of contribution to the organization as a member of the Board of Directors and Committees of WF&FSA. He grew up in the floral business. Tom has been with Nordlie's for over 20 years. He served as hardgoods manager in Detroit and branch manager in Flint and Detroit.
Alan Tanouye, First Vice President

General Manger of Floralife, a division of Smithers-Oasis Company, Kent, OH.
Pat Dahlson, Immediate Past President

Chief Executive Officer of Mayesh Wholesale Florist with headquarters in Los Angeles, CA.
Mario Vicente, Treasurer


General Manager of Fresca Farms, Miami, FL.
WF&FSA's newly elected board members are: Tim Dewey, DVFG Vice President of Procurement and Web Sales, Delaware Valley Floral Group, Sewell, New Jersey; Tom Logue, Vice President, Pennock Floral, Edgemont, PA; Rob Shibata, President of Mt. Eden Floral Co., LLC, San Jose, CA. They join Federico Cock-Correa, General Manager, Tahami & Cultiflores, Rionegro, Colombia; and: Jeff Stoppenhagen, President, Gassfy Wholesale, Inc., Fort Wayne, Indiana to round out the Board of Directors.
WF&FSA offers its thanks to those members whose terms have expired as members of the Board of Directors: Ken Wilkins, Delaware Valley Floral Group, Sewell, NJ; P.J. Vermeer, Westbrook Floral, Grimsby, Ontario; and Mark Berglund, Washington Floral Services, Tacoma, WA.