Programs & Services
2016 Speakers, Workshops & Presentations (LEARN!)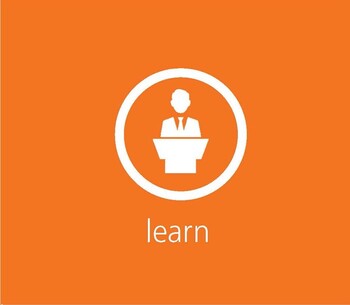 A variety of educational sessions were designed to give you the information you need to help conduct your business in an efficient, productive and profitable manner:
---
Thursday, October 20, 2016
OPENING SESSION – EXPLORING FLORAL TRENDS
WF&FSA's Design Trends Program featuring Sandy Schroeck, AIFD
8:00 am – 9:30 am
Sandy Schroeck, AIFD, explored where trends develop and how can they be applied to floral industry. How do you know which trends to follow? What is the top trend in floral design? What are the big influences in changing design styles and containers? Sandy discussed developing product collections with less inventory risk, vendor partnerships and pre-book programs, e-marketing moments to make an impression and much more! She also explored how our industry can reach the next generation and the time crunched small business owners by taking a look at what influences buying decisions. She also discussed how we can help our customers succeed.

WF&FSA WORKSHOPS
10:00 am – 11:30 am
1:45 – 3:15 pm
As a sponsor of the University of Innovative Distribution, WF&FSA introduced you to some of the faculty in these timely and informative sessions. They are designed to help you better lead and manage your business.
STOP MARKETING LIKE IT'S 1999! Featuring
, SVM E-Marketing Solutions
[Session 1] 10:00 am – 11:30 am
[Session 3] 1:45 pm – 3:15 pm
For generations, distributors and suppliers relied heavily on face-to-face selling as the primary driver for new business growth. While the role of the salesperson is still critical, your old tactics are no longer enough to compete in this rapidly evolving marketplace. The changing face and needs of your customers, combined with the rise of online and mobile technologies in the workplace, have rendered your old tactics inadequate. If you're still relying on marketing strategies from past decades, your company's success may be in question for the next decade. It's time to step up and take action. But what should you do? This workshop will provide you with a roadmap to prepare your marketing and sales teams for success in the connected world.
INSIDE SALES 101 featuring
, Reilly Sales Training
[Session 2] 10:00 am – 11:30 am
[Session 4] 1:45 pm – 3:15 pm
There are more opportunities to grow your business inside the organization than outside. Consider how often your inside salespeople interact with customers. Are you taking advantage of these opportunities? Has your team been trained to fully capitalize on these opportunities? According to the American Association of Inside Sales Professionals (AA-ISP), training and development of inside salespeople is the number one challenge facing sales organizations.
When your team applies the Inside Sales 101 tactics, they will serve customers more conscientiously and sell more effectively. They will demonstrate this behavior by proactively suggesting complementary products and services, anticipating the customer's needs and communicating effectively with the customer.
Friday, October 21, 2016
WF&FSA GENERAL SESSION
8:00 am – 9:45 am
2016 RETAIL FLORIST OF THE YEAR - Blumz by JR Designs
Retail Florist of the Year Presentation – WF&FSA and Florists' Review
Owners Jerome Raska and J. Robbin Yelverton, who excel at responsive service, savvy marketing, and creative design and event work, win our 14th annual title presented in partnership with Florists' Review.
Profiling U.S. Wholesale Florist Operational Practices & Financial Performance
A 2015 Tracking Survey of Cut-Flower Wholesale Florists in the U.S. Markets
In 2009, market research commissioned by Asocolflores, and conducted by Prince & Prince (P&P), revealed the viability of U.S. wholesale florists as the U.S. recession continued. This 2015 P&P market research largely updates and expands upon that 2009 market study, and profiles a broad array of wholesaler operational and business metrics that likely have key influences on floral sales, sales growth, profitability and ultimately the long-term viability of the U.S. wholesale florist industry.
Bob Williams shared the key components of the results and then lead a discussion with a panel of distinguished members to discuss the key impact of these results on our industry.
Floral Distribution Conference