---
Featured Article
Practice what you Preach
By: YBAA President Johnathan Chapman, CPYB
| | |
| --- | --- |
| | "I don't see my job as just to be a great broker, I see it to be a knowledgeable resource to my clients about the boating lifestyle. Getting out on the water in our own boat allows us to understand and relate to our client's needs and travels even better." |
---

Do you know the answer to this question from Module 4?
Did you know The Guide is now available any day, any time, completely online? The Guide Online is a learning management system that is accessible to yacht broker professionals 24/7. Individuals learn from five modules, which will empower learners to work their way through all content.
---
Industry News
Massachusetts Marine Trades Association "Workforce Solutions Amendment" Passes in the 2023 MA State Budget
Last week Massachusetts Governor Charlie Baker signed the 2023 State budget, which included $150,000 in funding for workforce development and career technical education initiatives within the recreational boating industry. This funding will continue the successful initiatives and progress that MMTA has made over the last five-plus years to meet the workforce challenges within the industry.

The recreational boating industry in Massachusetts has an economic impact of approximately $4.4 billion dollars and employs over 20,000 people across the state. The industry is currently facing a substantial workforce shortage both in Massachusetts and on a national level. Around the country, there are hundreds, if not thousands, of jobs currently available. This amendment will go a long way in continuing to help with the MMTA's efforts on workforce solutions here in Massachusetts.
---
List Your Yacht With the YBAA MLS

YBAA is excited to partner with yachtbroker.org to present the YBAA Member Listing Service (MLS), an association-owned and controlled tool to help buyers find and show new and used boats, vessels, and yachts. The MLS allows brokers access to cooperative broker listings with the goal of connecting buyers and sellers.
With collective member participation, the YBAA MLS provides increased exposure for the listing broker and access to a broader range of inventory. As an exclusive benefit, YBAA members can publish a listing at no cost.
| | |
| --- | --- |
| First Time User? | Already Using yachtbroker.org? |
| | |
---
Sales Tips
Has selling changed? Will the latest tech and approaches help?
We hear repeatedly that selling has changed so we need to change our approach. Every day it seems like there's a new tool or new approach that promises to make all your sales issues instantly go away.

Here's what I know about the new tech and new approaches: the new software or CRM, the new marketing plan, the new acronym, and the new approaches will do nothing to transform half-motivated salespeople with mediocre sales skills into stars, or even average salespeople for that matter.
---

Advertise with YBAA
The YBAA e-Newsletter reaches over 2,500 YBAA members and prospects, industry trade press, and business services partners. Feature your company ad and link on a six or twelve-month basis. Consider placing an ad on YBAA's social media channels. Your own commercial or image will be posted and shared reaching countless potential customers during the month of your choosing.

For questions contact Cathy Vick, YBAA's Sales Development Manager, at cvick@ybaa.yachts.
---
Member News
Atlantic Cruising Yachts Wins Fountaine Pajor Top Sail Dealer for Eleventh Year
| | |
| --- | --- |
| | Atlantic Cruising Yachts was given the Top Sail Dealer Award during the Fountaine Pajot Dealer's Meeting in La Rochelle, France, on June 22, 2022, at the manufacturer's headquarters. It is the eleventh consecutive year that ACY has been honored with a top award from the Fountaine Pajot group. |
"We are incredibly grateful to all our clients and staff for their encouragement and support. We take great pride in our strong relationship with Fountaine Pajot and look forward to continuing our partnership with them for years to come," said Christian Bent, President of Atlantic Cruising Yachts.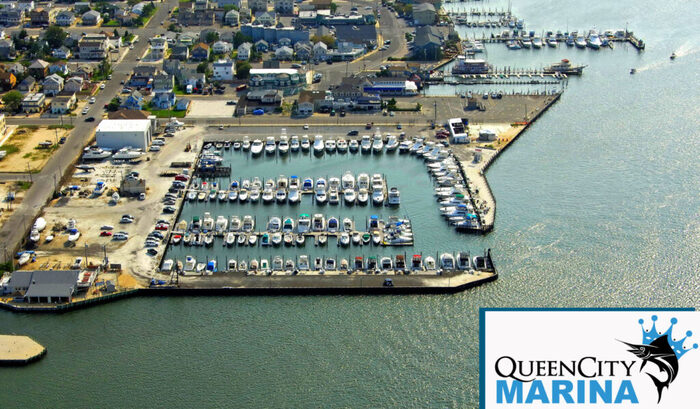 Coming this summer to Queen City Marina, Sandy Hook Yachts will open a new office featuring all of their premium new boat brands like Sabre, Back Cove, Intrepid, Southport Boats, Sea Fox, and more, as well as professional yacht brokerage services. Known formerly as Morrison's Marina, this full-service facility is one of the most convenient locations for boaters on the coast with easy access to the Atlantic.
"Queen City Marina has long been a major boating hub and is one of the busiest parts of the island," said Matt Cini, Managing Partner of SHY. "We look forward to servicing all of the boaters that are customers of Queen City Marina and introducing first-time boaters to the best recreation in the world!"
---
CPYB Prep & International Testing Days
Any CPYB Candidate (or CPYB-certified member) is invited to participate in this exam prep session. In this two-hour session, the instructor will cover key topics under each of the five Principal Knowledge categories candidates will encounter on the exam. The CPYB exam is taken online. It consists of 145 multiple-choice questions. Each question is linked to at least one of the Principal Knowledge Categories/Topics.​
Wednesday, September 14, 2022 — Virtual
10:00 AM – 12:00 PM (ET)
Thursday, December 1, 2022 — Virtual
10:00 AM – 12:00 PM (ET)
---
Renew Your Dues
YBAA offers many invaluable benefits to its members including conferences, networking, and discounts on business services. Click the EZRenew button to continue being a part of this thriving community.

---
Don't Miss Out on the Conversation
Keep the discussion going by engaging with us on social media.