January 10, 2017 - Charleston, SC
CPYB is pleased to announce that the ABYC Marine Law Symposium will provide CPYB attendees with 10 recertification credits.
CLICK HERE FOR DETAILS AND REGISTRATION
---
Sales results in September for U.S. yacht brokerages were mixed, with 108 fewer boats sold compared to September 2015 but a $27 million increase in total price paid. According to reports by YachtWorld member brokers in SoldBoats, 2,367 boats and $286.6 million changed hands in U.S. market activity during the month.
---
---
Those of you who are not yet Certified Professional Yacht Brokers (CPYB) may be like I was some years ago, skeptical of the value in return for the effort and expense, or maybe a bit intimidated by taking a three hour exam. In my case, I felt that because I had been a successful broker for decades, I should not have to prove my ability by taking an exam. However, I came to realize that I was becoming an outlier as more and more of my peers saw the value of achieving the CPYB designation. It also became apparent that those who were certified were looked at more favorably by fellow brokers and more importantly by consumers purchasing boats. It was time to set aside my pride and begin to study for the exam. Despite my forty years of experience I found that there were many things in the study material that I did not know. I am now more confident as a broker thanks to the time devoted to study and learning new things. In fact, I recently reviewed The Guide from front to back and found the refresher to be helpful.
---

Dating back to the start of the Grow Boating Initiative, improving the consumer experience before and after the sale has been a priority. Both the NMMA's Certified Boat and the MRAA's Marine Industry Certified Dealership programs have been successful in raising the bar in their respective areas. The Certified Professional Yacht Broker (CPYB) program is another key initiative that will raise the level of service for the boating consumer. Given that many first time buyers enter the recreational boating industry through a pre-owned boat purchase it's important that their first experience is a good one. We are pleased to add content to the Discover Boating websites to increase the awareness of this important initiative. Let's work together to change the old saying to be, the best two days of a boater's life….is Saturday and Sunday. We look forward to your continued success.

Joe Lewis
Chairman, Grow Boating, Inc.

Carl Blackwell
President, Grow Boating, Inc.
---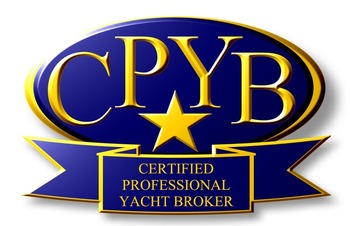 The Yacht Brokers Association of America (YBAA) and the Yacht Broker Institute LLC (YBI) have signed a cooperative agreement to mutually support the broker education and professional certification efforts as provided by each organization.
---
---
---
---
Sponsored by YBAA & CPYB
---
Upcoming Events
←
December 2016
→
S
M
T
W
T
F
S
1
2
3
4
5
6
7
8

3 CPYB Recertification Credits

Social Media: Engage. Grow. Connect.

December 8, 2016


12:00-1:00PM

9
10
11
12

Pre-Registration Required

IYBA Office - Ft. Lauderdale

December 12, 2016


10:00AM-1:00PM

13
14
15
16
17
18
19
20
21
22
23
24
25
26
27
28
29
30
31
December 12, 2016

10:00AM-1:00PM
Pre-Registration Required
IYBA Office - Ft. Lauderdale
January 10, 2017

7:00AM-4:15PM
10 CPYB Recertification Credits
The Francis Marion Hotel, Charleston, SC
View all
---