Membership
Membership in the Ohio ACOFP is open to any physician who (1) is a graduate of an AOA-accredited college of osteopathic medicine, (2) is a member of the American Osteopathic Association and abides by the AOA Code of Ethics; (3) possess a valid license to practice osteopathic medicine and surgery in Ohio; and (4) is a member of the ACOFP. Membership is also open to any osteopathic medical student, osteopathic intern or osteopathic family practice resident, who is either a permanent resident of the State of Ohio or is a resident of Ohio during his/her educational training period. Osteopathic and allopathic physicians whose professional activities involve cooperation with family physicians through their specialty or who contribute to some phase of the specialty field of family medicine are eligible to be associate members. Call the OhioACOFP office for membership information.
Membership Benefits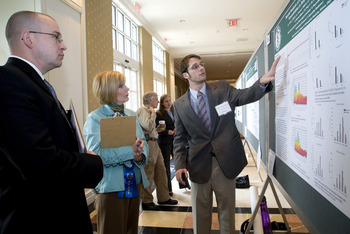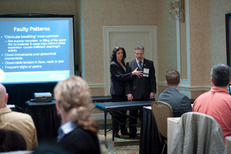 Poster Contest and Lectures during the annual Ohio Osteopathic Symposium.
Members receive reduced registration for Ohio ACOFP-sponsored educational seminars, representation before state boards and commissions, advocacy for issues that affect family practice, networking, recognition programs, and a subscription to News and Views. Click here for a sample News and Views 2012.
Be sure to pay your annual membership in the Ohio ACOFP. For secured online processing, click here.
Contact Us
Ohio ACOFP
53 West Third Avenue
Columbus, Ohio 43201
(614) 421-2271
info@ohioacofp.org
Latest News
Statewide Coalition to Protect Patients
---
Goal is to integrate OARRS with EHRs
---
Family Physician from Athens Receives the National Honor
View all »