Ohio ACOFP Awards
Ohio ACOFP awards are designed to recognize Ohio DOs who exhibit the exemplary characteristics of an osteopathic family physician. These include compassion, leadership, and demonstrated commitment to osteopathic philosophy, patient care, community involvement, education and enrichment of self and others. The nominees cannot be a current member of the Ohio ACOFP Board or an officer.
For a nomination form and criteria, click here. For a list of previous award winners, click here: ACOFP Award Recipients. Categories include:
Family Physician of the Year Award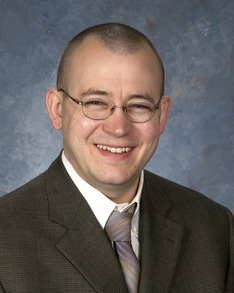 Douglas W. Harley, DO


Akron
Must be in active practice
Must have been in practice 10 years or more
Must be a member of ACOFP, Ohio ACOFP, AOA, OOA, district
---
Young Family Physician of the Year Award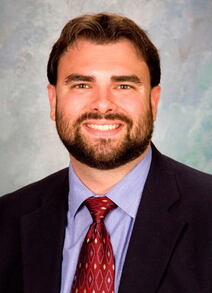 Nicklaus J. Hess, DO


Springboro
In practice in Ohio less than 5 years;
Must be a member of ACOFP, Ohio ACOFP, OOA and District
---
Family Medicine Resident of the Year Award

Anthony C. Bianco II, DO
Doctors Hospital Columbus
Must be a Family Medicine resident in an AOA approved Ohio program
Must have letter of endorsement by FP program director, plus CV
---
Distinguished Service Award




William J. Burke, DO, FACOFP


Dublin

Given to an individual who has made lifelong contributions to the osteopathic profession as a family physician.
Selected by the Ohio ACOFP Board from time to time as deemed appropriate.

Recipient may be retired from active practice.
---
Resident Paper Awards
Ohio ACOFP sponsors a poster competition each year during the Ohio Osteopathic Symposium. The contest is open to all DO Family Medicine residents in an Ohio AOA or ACGME Family Medicine residency program. The winner receives a $750 cash prize.
OU-HCOM Student Awards
Sponsored by Ohio ACOFP and presented annually by the Ohio University Heritage College of Osteopathic Medicine.
Recipients are selected by the OU-HCOM Family Practice Department. Winners receive the book "The Color Atlas of Family Medicine" and a $100 cash award.
Ohio ACOFP/Katherine H. Clark Fellowship
This fellowship supports OU-HCOM Family Medicine Fellows (also known as Primary Care Fellows), who choose to pursue an osteopathic family medicine residency program within the Ohio University Centers of Osteopathic Research and Education (CORE).
The endowment periodically provides a $1,000 grant to be used at the discretion of the recipient. Students should contact the Office of Student Affairs for more information.
Contact Us
Ohio ACOFP
53 West Third Avenue
Columbus, Ohio 43201
(614) 299-2107
info@ohioacofp.org
Latest News
---
OU-HCOM Club to Host Lecture Series in January/February
---
Forecast Calls for Colder, Snowier Season
View all »