Details

October 11, 2023
10:00AM - 11:00AM
AZSA Webinar - Vendor Spotlight featuring StoragePug | Wednesday, October 11, 2023 | 10 am - 11am (AZ)
Webinar - Please join us online
REMINDER - Tomorrow!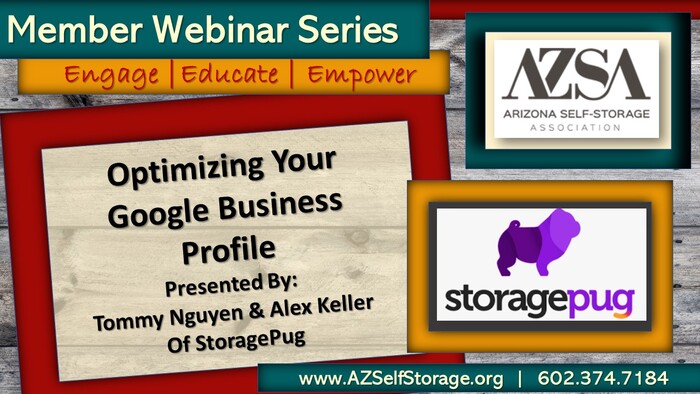 AZSA Webinar - Vendor Spotlight featuring StoragePug
Hosted by Carol Mixon
Wednesday, October 11, 2023 at 10am-11pm (AZ)
| | | |
| --- | --- | --- |
| Who: | | All Self-Storage Professionals |
| What: | | AZSA Webinar - Vendor Spotlight featuring Storage Pug |
| When: | | Wednesday, October 11, 2023 10am-11am (AZ) |
| Where: | | Your computer |
| Why: | | To help you stay educated and informed |
| Contact: | | |
Thank you
SkilCheck

For Producing
This Webinar for AZSA

Mini-Storage




Messenger

For Co-Hosting
This Webinar with AZSA
About the Host:
Carol Mixon is the owner of SkilCheck Services, Inc., a mystery shopping, development, sales training, auditing and self-storage consulting firm. Starting out in the industry in 1984 with National Self Storage, then one largest self-storage operations in the country, Carol developed the curriculum for the first training school in the industry, used with over 200 self-storage managers. She has written 12 industry related manuals, including an Operation and Policy Manual sold by the Self Storage Association, and over 100 articles for the Mini-Storage Messenger, Self-Storage Journal, Inside Self-Storage, Insider SSAA, AZSA's Behind Closed Doors, Units and Directions magazines. Carol has traveled around the world speaking and educating people in the self-storage industry. She has developed and managed over 200 properties in 9 states. Carol serves on the AZSA Board and has been on the board of the SSA and CSSA.
Website - SkilCheck Services, Inc.
About the Vendor: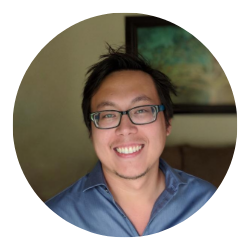 Tommy Nguyen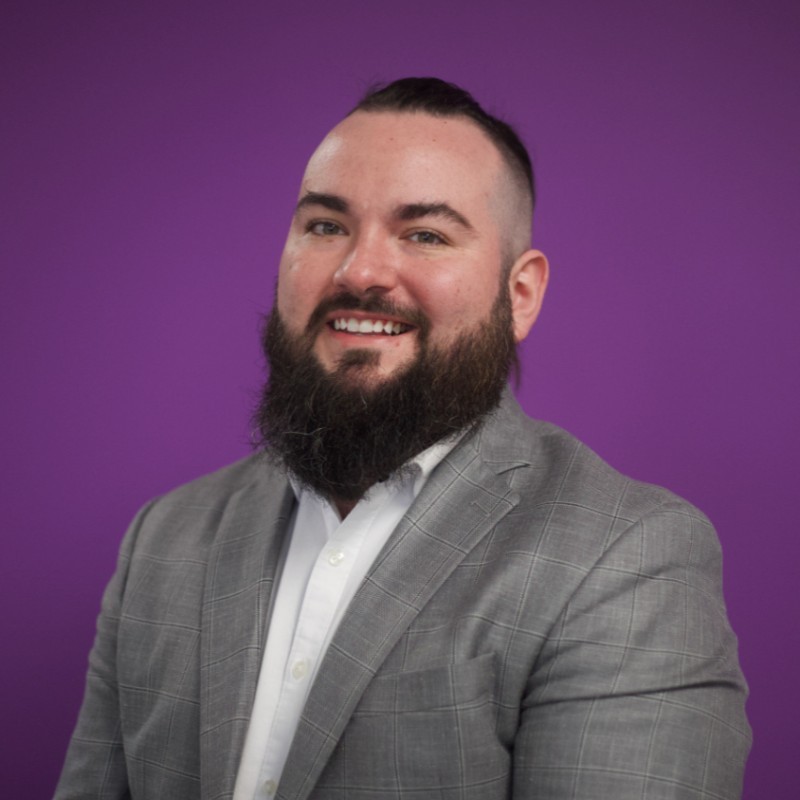 Alex Keller
We make self-storage as easy as Amazon makes the online shopping experience. We create a familiar, fun experience, and we're fast and responsive! We love our jobs, and we love our customers.
We know our clients need a team of dedicated folks who know not only the ins and outs of self-storage but also how to fill units with renters and streamline the rental process.
We empower people to find freedom in their lives and maximize potential.
Website: https://www.storagepug.com/
Add to Calendar
aCLuDhaqizCaPxAftmqF167204
10/11/2023 10:00 AM
10/11/2023 11:00 AM
false
AZSA Webinar - Vendor Spotlight featuring StoragePug | Wednesday, October 11, 2023 | 10 am - 11am (AZ)
  REMINDER - Tomorrow!     AZSA Webinar - Vendor Spotlight featuring StoragePug   Hosted by Carol Mixon   Wednesday, October 11, 2023 at 10am-11pm (AZ)     Register Here!   Who:       All Self-Storage Professionals What:   AZSA Webinar - Vendor Spotlight featuring Storage Pug When:   Wednesday, October 11, 2023 10am-11am (AZ) Where:   Your computer Why:   To help you stay educated and informed Contact:   Amy Amideo, azsa@azselfstorage.org, 602-374-7184   Thank you SkilCheck For ProducingThis Webinar for AZSA   Mini-StorageMessenger For Co-HostingThis Webinar with AZSA     About the Host: Carol Mixon is the owner of SkilCheck Services, Inc., a mystery shopping, development, sales training, auditing and self-storage consulting firm. Starting out in the industry in 1984 with National Self Storage, then one largest self-storage operations in the country, Carol developed the curriculum for the first training school in the industry, used with over 200 self-storage managers. She has written 12 industry related manuals, including an Operation and Policy Manual sold by the Self Storage Association, and over 100 articles for the Mini-Storage Messenger, Self-Storage Journal, Inside Self-Storage, Insider SSAA, AZSA's Behind Closed Doors, Units and Directions magazines. Carol has traveled around the world speaking and educating people in the self-storage industry. She has developed and managed over 200 properties in 9 states. Carol serves on the AZSA Board and has been on the board of the SSA and CSSA. Website - SkilCheck Services, Inc.   About the Vendor: Tommy Nguyen          Alex Keller   We make self-storage as easy as Amazon makes the online shopping experience. We create a familiar, fun experience, and we're fast and responsive! We love our jobs, and we love our customers. We know our clients need a team of dedicated folks who know not only the ins and outs of self-storage but also how to fill units with renters and streamline the rental process.  We empower people to find freedom in their lives and maximize potential. Website: https://www.storagepug.com/      
Webinar - Please join us online
---