09/11/2022
What Planners Need to Know About Hiring A Charter Bus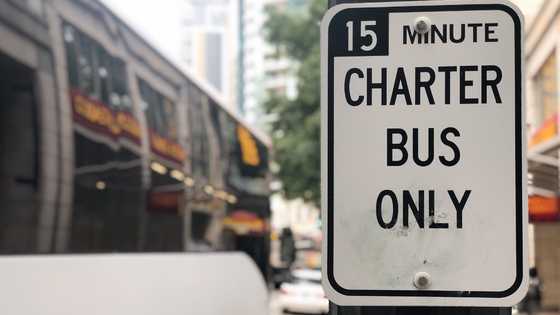 Coordinating an off-site event? Over the years we've arranged for conference groups to attend baseball games, stadium tours, zoo VIP events and countless private experiences that require hiring a motor coach or charter bus. Here's what we've learned along the way:



Request Recommendations. Select your company carefully. Ask colleagues or the Convention & Visitors Bureau about reputable companies. Get a few quotes to see how they compare and the type of buses available for your group.



Consider Size. Standard options include 56-passenger motor coach, 32 and 24-passenger buses, or a 14-passenger bus or Sprinter van.



Book Early. Depending on city scale, bus size may be limited. Smaller cities have fewer options and it costs more to hire a company further away.



Review Contracts. Double-check the timeline to ensure dates, pick-up, and drop-off locations are correct. Account for traffic in your arrival and departure times.



Confirm Destination Drop-off. Motor coaches are big and can't maneuver tight turns or small streets. Check with the venue to establish a specific location for unloading charter buses.



Provide Signage. Make it easy for your attendees to catch the bus with clear signage at drop-off and pick-up locations. Communicate well and no attendee will be left behind.



Connect With Drivers. When the driver(s) arrive to pick up attendees, greet each one and share your mobile number with them. Confirm they know where they're going and answer any last-minute questions.



Gratuity. If gratuity for drivers isn't included in the pricing, be sure to have cash ready. Ask a volunteer or staff member on each bus to thank the driver and pay him or her at the end of your event.



Leave No Guest Behind. Have your staff or volunteers sweep the venue before the last bus departs so all your attendees arrive safely back at the hotel. Depending on the size of your host city, Uber or Lyft might not be available if they miss the shuttle bus.

More questions about hiring transportation for your next event? Ask now! I respond to every comment.