06/22/2022
Priority Health Update
Priority Health Managed Care Committee Member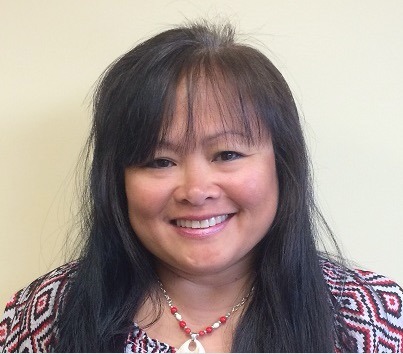 Flora Varga, Cancer & Hematology Centers of West Michigan
---
---
On August 22, we'll release an upgrade to our provider authorization tool, GuidingCare. This upgrade will feature two key enhancements:
Online peer-to-peer review requests
2022 InterQual® criteria updates
Online peer-to-peer review requests
With the GuidingCare upgrade this August, providers will be able to request peer-to-peer reviews directly in GuidingCare with the click of a button.
Participating providers will be required to request peer-to-peer reviews online through GuidingCare rather than calling our phone line, starting August 22.
Non-participating providers will still be able to submit their peer-to-peer requests by phone.
Exceptions
This online peer-to-peer request process won't apply to:
Medicare pre-service: peer-to-peer isn't available
Behavioral health providers: peer-to-peer process remains the same
---
---
New clinical edits are going into effect
We value the care you provide our members and strive to reimburse you accurately and fairly for that care. Thoughtful implementation of clinical edits supports this goal, while allowing us to process your claims more efficiently.
During the third quarter of this year, we'll implement the new clinical edits outlined: CLICK HERE
(Includes Online Digital E/M or Assessment Group Frequency)
---
---
Medicaid claims rejection issue resolved
We've resolved our recent issue with Medicaid claims rejecting for "non-approved provider types" when they shouldn't. We're now reprocessing the impacted claims.
Do providers need to rebill rejected claims?
No. Providers don't need to rebill claims rejected for "non-approved provider types." They'll be automatically reprocessed and paid if appropriate.
---
---
Medical Policy Update - Infusion Services and Equipment (#91414)
The updates below align this medical policy with our Pharmacy department's processes and will go into effect on July 1, 2022. We'll post the updated medical policy before this effective date.
Removed site of service exemption for cancer diagnosis
Added site of service exemption for pediatric members 17 years old or younger
Added criteria exemption review for members living 30 miles from the nearest approved site that administers oncology drugs
**To review this online - CLICK HERE and scroll down to this policy
---
---
Site of service restrictions applied for infusion services July 1
Effective Jul. 1, 2022, we'll begin applying site of service restrictions for oncology medication administration in accordance with our infusion services medical policy.
What's changing?
Beginning July 1, infusions for select oncology medications must be administered at preferred sites of care, according to the member's plan. If a non-preferred site of care is utilized after July 1, the claim will deny.
This change is in alignment with our existing medical policy. For medications in this policy, commercial members are required to receive infusion services in the home, an office setting or a Priority Health-approved site of service. For more information, reference Medical Benefit Drug List.
Infusions impacted
On July 1, the site of service requirement is being applied to the following medications:
Keytruda
Opdivo
Libtayo
Tecentriq
Bavencio
Imfinzi
Yervoy
What you need to do?
If you have members 18 and older scheduled for infusion services at your location or facility, be sure you are the preferred site of service for their plan.
Pediatric and adolescent commercial members can continue infusions at their current site of service.
---
---
Visit the Priority Health Provider News Page for Additional Updates: CLICK HERE