03/01/2021
5 Strengths that Will Help Women Stand Out as Leaders in a Post-Pandemic World
By Theresa White
Which strengths do leaders need in a post-pandemic world? While there are many unknowns as this crisis unfolds, trends are emerging regarding the strengths necessary to move organizations out of and beyond the pandemic.
Konstant (2020) identified a shift in the most in-demand soft skills in the fourth quarter of 2020, finding that emotional intelligence rose to the top during this time of uncertainty and disruption. Other strengths leaders need include being resilient (Renjen, 2020), bold (Dewar et al., 2020), ability to take initiative, and technology skills (Ellingrud et al., 2020). Ellingrud et al. (2020) expect demand for tech skills to rise by more than 50 percent, while high-level social and emotional skills may rise by more than 30 percent.
These are qualities that many women are perceived to have, and career professionals must empower them to tap into these strengths and display them with confidence.
Women Show Initiative
Research by Zenger and Folkman (2019) on perceptions of women leaders shows that the number one strength female leaders score highly on is initiative. This ability will be critical for organizations navigating the post-pandemic world. Leaders and employees will have to deal with situations never anticipated, develop creative approaches, and find ways to accomplish more. Career development professionals can discuss the following prompts to prepare women for communicating their ability to take initiative:
Tell me about a time you looked for a solution instead of waiting to be told what to do.
Tell me about a situation when you came up with an innovative approach to a problem.
Tell me about a time you went above and beyond your regular duties.

Women Are Resilient
The second strength women score highly on is resilience (Zenger & Folkman, 2019). According to Folkman (2017), "a resilient leader is a person who sees failures as temporary setbacks they can recover from quickly. They maintain a positive attitude and a strong sense of opportunity during periods of turbulence" (para. 1). Employees and leaders who can bounce back from setbacks the pandemic has brought and move an organization forward quickly will be critical.
To help clients identify and communicate their resilience, career professionals can ask questions such as:
Tell me about a time you received constructive criticism. How did you respond?
What have you learned from a failure or setback you experienced?
Tell me about a project or idea you had that did not work out as planned. How did you re-adjust?

Women Can Be Bold
It might come as a surprise that women outscore men on the trait of bold leadership (Zenger & Folkman, 2019), but the COVID-19 crisis showed us precisely that. Countries with female leaders (Germany, New Zealand, Iceland, and Finland) took early, bold and well-executed steps to contain the spread of the virus and were overall more successful in its containment than some countries run by men who initially downplayed its risks (Anderson, 2020).
Early foresight and the courage to make bold decisions are important strengths that organizations will need from their leaders. Leaders will need to champion changes in processes, products, and metrics, with a vision for the future. According to Llopis (2020), "leadership today is about breaking down barriers and giving people the freedom to create previously unseen opportunities to elevate their own capacity and the capacity of the organization" (para. 22).
Career professionals may pose these questions and prompts to help clients communicate boldness:
Tell me about a time when you championed a change at your company.
When did you take early steps to address and solve a problem instead of waiting for the situation to worsen?
Tell me about a time you confronted a problem within your team.

Women Possess Emotional Intelligence
The pandemic created a need for emotionally intelligent leaders who are empathetic and have "the ability to manage their own emotions as well as the emotions of others" (Psychology Today, 2020, para. 1). This is a strength commonly ascribed to women, and in fact, research by Korn Ferry (2016) shows that "women score higher than men on nearly all emotional intelligence competencies" (para. 1).
Nielsen et al. (2020) wrote that "the overwhelming effects of a crisis strip leadership back to its most fundamental element: making a positive difference in people's lives" (para. 35). Helping employees feel safe and excited about a future vision allows more of their energy to flow towards creative solutions and drives better performance.
The following questions will help clients identify and communicate situations in which they displayed emotional intelligence:
How have you motivated and inspired others to reach a goal?
When did you seek to understand someone else's perspective to resolve a problem?
Tell me about a time you resolved a conflict within your team.

Women Can Be Tech-savvy
The world of work has changed overnight, and with it, the need for tech-savvy leaders. This is one area where some women score lower (Zenger & Folkman, 2019) and display less confidence. To succeed in today's workforce, it is essential to adopt a mindset of lifelong learning and staying open to developing tech skills. Strategies women can employ to develop these in-demand tech skills include:
Update their LinkedIn profiles for a powerful online presence or build their own websites to display experience, a portfolio, and/or a blog.
Practice the use of video conferencing technology such as Zoom, Skype, Microsoft Teams, and Cisco Webex Meetings.
Take tech courses through online learning platforms such as LinkedIn Learning, EdX, Coursera, Class-Central, or Udemy.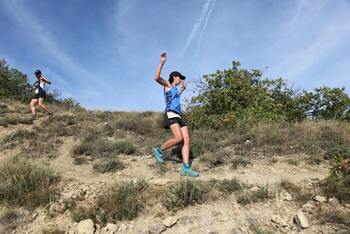 Opportunities for Women Empowerment
As we let go of the pre-pandemic world and start moving towards a new post-pandemic one, female clients in, or aspiring to, leadership roles have an opportunity to embrace the challenges of this crisis. Leaders who possess emotional intelligence, take initiative, are resilient and bold, and keep their tech skills up to date will help organizations bounce back and move towards a positive future. Many women are perceived to possess these strengths, and career service providers can add value by empowering women to tap into, communicate, and display them with confidence.

References
Anderson, C. (2020, April 24). Why do women make such good leaders during COVID-19? Forbes. https://www.forbes.com/sites/camianderson1/2020/04/19/why-do-women-make-such-good-leaders-during-covid-19/#b78c80842fc7
Dewar, C., Keller, S., Sneader, K., Strovink, K. (2020, September). The CEO moment: Leadership for a new era. McKinsey & Company. https://www.mckinsey.com/~/media/mckinsey/business%20functions/strategy%20and%20corporate%20finance/our%20insights/what%20now%20decisive%20actions%20to%20emerge%20stronger%20in%20the%20next%20normal/what-now-decisive-actions-to-emerge-stronger-in-the-next-normal.pdf
Ellingrud, K., Gupta, R., & Salguero, J. (2020, September). Building the vital skills for the future of work in operations. McKinsey & Company. https://www.mckinsey.com/~/media/mckinsey/business%20functions/strategy%20and%20corporate%20finance/our%20insights/what%20now%20decisive%20actions%20to%20emerge%20stronger%20in%20the%20next%20normal/what-now-decisive-actions-to-emerge-stronger-in-the-next-normal.pdf
Folkman, J. (2017, April 6). New research: 7 ways to become a more resilient leader. Forbes. https://www.forbes.com/sites/joefolkman/2017/04/06/new-research-7-ways-to-become-a-more-resilient-leader/#3defa4b27a0c
Konstant, M. (2020, December 1). The big shift: Demand for future work skills in 2021. The HR Digest. https://www.thehrdigest.com/the-big-shift-demand-for-future-work-skills-in-2021/
Korn Ferry. (2016, March 4). New research shows women are better at using soft skills crucial for effective leadership and superior business performance, finds Korn Ferry. https://www.kornferry.com/about-us/press/new-research-shows-women-are-better-at-using-soft-skills-crucial-for-effective-leadership
Llopis, G. (2020, April 6). Leadership will change forever after the coronavirus pandemic. Forbes. https://www.forbes.com/sites/glennllopis/2020/04/06/leadership-will-change-forever-after-the-coronavirus-pandemic/#8a642bf61eb9
Nielsen, N. C., D'Auria, G., & Zolley, S. (2020, May 14). Tuning in, turning outward: Cultivating compassionate leadership in a crisis. McKinsey & Company. https://www.mckinsey.com/business-functions/organization/our-insights/tuning-in-turning-outward-cultivating-compassionate-leadership-in-a-crisis
Psychology Today. (2020). Emotional Intelligence. Psychology Today. https://www.psychologytoday.com/us/basics/emotional-intelligence
Renjen, P. (2020, July). The essence of resilient leadership. Deloitte Review. https://www2.deloitte.com/content/dam/insights/us/articles/6771_deloitte-review-27/DI_Deloitte-Review-27.pdf
Zenger, J., & Folkman, J. (2019, December 10). Research: Women score higher than men in most leadership skills. Harvard Business Review. https://hbr.org/2019/06/research-women-score-higher-than-men-in-most-leadership-skills
---

Theresa White, M.A., SHRM-CP, is a Career Coach, Job Search Strategist, and the President of Career Bloom: CareerBloomCoaching.com. Drawing on her background in recruiting, human resources, and management, as well as her extensive international experience, she helps women find the work they are meant to do and land a career they will love. Contact her at theresa@careerbloomcoaching.com and connect with her on LinkedIn: linkedin.com/in/theresa-a-white
---