02/01/2014
Using The Career Sailboat Model to Facilitate Career Planning and Decision-Making with Young Adults
By Fidan Korkut-Owen, Fatma Arici, Selen Demirtas-Zorbaz & Tansu Mutlu
Associate Editor's introductory note: Exactly one year ago, Eric Anderson's article Stop Saying Career "Path"! was published in Career Convergence. Coincidentally, the original draft of the current article was first received shortly prior to that time from a group of career development practitioners in Turkey. It is fascinating to note that two articles composed at the same time and half a world apart have come to similar conclusions about the usefulness of the concepts of path, journey and voyage, while using the metaphor of a journey in a sailboat to describe the career planning process. Anderson's focus is on the voyage, while the focus of Korkut-Owen et al. is on all of the influences on the sailboat making the journey.
---
The factors that motivate someone to choose a particular career are many; the process of career choice is a complex one. The recognition of diverse factors features prominently in many career development theories such as those of Super, Ginzberg, Tiedeman and O'hara, and Holland. Savickas (1991), for instance, proposes that a person's abilities, interests, values and belief system, family, culture and environment are basic factors for career choice. Despite acknowledging diverse influences on career choice, no consensus exists with regards to the most critical factors. In career counseling, it is beneficial for students to be aware of the factors that may be affecting their decision making process. According to Korkut-Owen (2008), these factors can be categorized in four groups: 1) individual/personal factors, 2) social factors, 3) political, economic, legal and systemic factors, and 4) chance factors. The purpose of this manuscript is to introduce the Career Sailboat Model (CSM), developed by Korkut-Owen, Açıkel, Arıcı, ÇaÄŸ, DemirtaÅŸ and colleagues (2010) to assist students in this discovery process.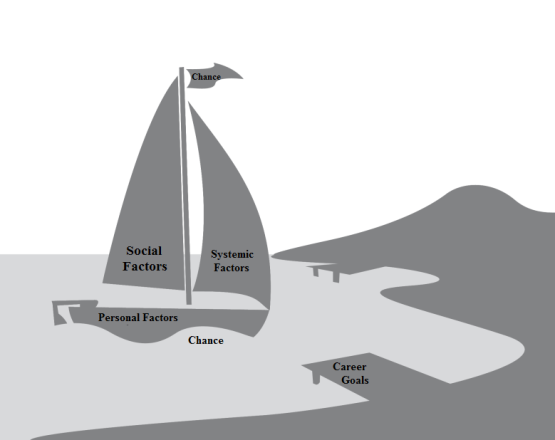 Image 1: Career Sailboat Model (Korkut-Owen et al., 2010).
In the CSM, the career decision-making process is described as a journey traveled on a sailboat where the individual tries to: set a goal (to reach a special port which symbolizes a career goal); meet the goal (arrive at the port); change plans (alter the course) if necessary; and manage their progress (manage the sailboat in order to arrive at land). In this model, individual/personal factors that determine the direction of a career journey (such as interest, skill, value, vocational maturity) are symbolized by the body of the career sailboat. Social factors (such as family characteristics, cultural realities, and perception of the culture about careers and gender, social structure, media) are represented by one of the sails. The second sail symbolizes political, economic, legal and system related factors (such as government type, economic structure, laws, education and examination systems, job opportunities, and entrance to a job). The effect of wind and waves, which are required to move the sailboat and are uncontrollable and unpredictable, represent another undeniable factor, chance. Health conditions, natural events or unexpected coincidences may completely change the route of the sailing boat.
The model was developed drawing from existing models and theories in the career decision-making field. The Systems Theory Framework, developed by Patton and McMahon (2006), examines the interconnections between internal and external variables that have animpact on a person's career development. Planned Happenstance Theory, as proposed by Mitchell, Levin and Krumboltz (1999), emphasizes that all of the individual's life cannot be predicted, but a number of planned and unplanned learning events beginning from birth hold influence.
When using the CSM with students, a constructivist perspective encourages individuals to compose their own stories in order to determine to which "port" they would like to sail. A series of non-test exercises (games, questionnaires, card sorts, etc.) was developed or adapted by the researchers to investigate the four factors outlined within the model. After describing the CSM model, non-test techniques may be used to address concerns within each of the four factors according to the student's needs. Once the student is aware of the factors most influencing their career decision-making, the facilitator works with the student to discover what port (i.e., career) he/she will choose to focus on and how he/she can reach that point (i.e. career plan). The authors used this model with a group of young adults and a group of college students. Both groups found the CSM understandable, enjoyable, and useful in the process of career decision-making.
This model may be used with students in high school and beyond to further understanding of the career planning process in a practical and non-threatening way. It helps the student to develop self-knowledge, recognize their educational and professional options, and engage in career planning and decision-making. In addition, the model illustrates that as captains of their own sailboats, students have the power to adjust course in their career goals as conditions change.
References
Korkut-Owen, F. (2008). Meslek seçimini etkileyen etmenler [Factors influencing career choice] (Ed. R. Özyürek) Mesleki Yolculuk [Career Journey] (pp.1-16), Ankara: Ulusal Ajans.
Korkut-Owen, F., Açıkel, M., Arıcı, F., ÇaÄŸ, P., DemirtaÅŸ, S. .. et.al. (2010). Kariyer danışmanlığı için bir model önerisi: Kariyer Yelkenlisi Modeli, [A suggested model for career counseling: Career Sailboat Model], 12.Rehberlik Sempozyumu, AREL Okulları, Ä°stanbul, 27 Mart 2010.
Korkut-Owen, F., Arıcı, F., Demirtaş Zorbaş, S., & Mutlu, T. (2012). Career Sailboat Model, Paper Presented, MSERA, Lexington, KY, 7-9 November 2012.
Mitchell, K. E., Levin, A.S. & Krumboltz, J. D. (1999). Planned Happenstance: Constructing unexpected career opportunities. Journal of Counseling and Development, 77(2), 115.24.
Patton, W. A., & McMahon, M. L. (2006). The systems theory framework of career development and counseling: Connecting theory and practice. International Journal for the Advancement of Counselling, 28,153–166.
Savickas, M. L. (1991). The meaning of work and love: Career issues and interventions. Career Development Quarterly, 39, 315-324.
---
Career Convergence welcomes articles with an international connection.
---

Fidan Korkut Owen, Ph.D., is a retired professor of the Counseling Program at Hacettepe University, Ankara, Turkey. Dr. Korkut Owen had been a visiting professor at the University of North Carolina at Greensboro and at Morehead State University. Her research interests include the fields of prevention, wellness, counselor education, and career counseling. She has been serving as editor of the Turkish Psychological Counseling and Guidance Journal since 2009. She has been actively involved with some NBCC initiatives worldwide and is a certified Global Career Development Facilitator instructor. She may be contacted at korkut@hacettepe.edu.tr

Fatma Arici is a research assistant and Ph.D. student in the counseling field at Hacettepe University in Ankara, Turkey. Her research interests include the field of gender studies, intercultural therapy, feminist therapy, psychological well-being, and art therapy. She has carried out works and studies on women survivors of domestic violence in nongovernmental organizations in England and Turkey. She is interested in career development of women within the framework of cultural issues. Fatma can be reached at farici@hacettepe.edu.tr

Selen Demirtas-Zorbaz is a research assistant in Hacettepe University, Turkey. She has her bachelor's degree in counseling in 2008 and master degree in 2011. She is completing her PhD thesis which is about school adjustment in elementary school students. She also worked as a secretary of education in the Turkish Counseling and Guidance Association between 2010 and 2013. She gained a scholarship from the Turkish Council of Higher Education and came to Eastern Michigan University as a visitor scholar. She may be reached at selenpdr@gmail.com.

Tansu Mutlu–Süral is a Ph.D. candidate in the Psychological Counseling and Guidance Program at Middle East Technical University, Ankara, Turkey. After earning a BA with honors in Guidance and Psychological Counseling from Ankara University, she has received an MA degree in the same program from Hacettepe University.For the past four years, she has been working as a research and teaching assistant at the Guidance and Psychological Counseling Program at EskiÅŸehir Osmangazi University. Her primary research interests include career counseling, positive psychology, counselor education, supervision, and computer assisted career guidance systems. She is a member of the Turkish Psychological Counseling and Guidance Association and may be contacted at tansumutlu@gmail.com.
5 Comments
Disclaimer: The opinions expressed in the comments shown above are those of the individual comment authors and do not reflect the views or opinions of this organization.
---