Complete Story

09/16/2022
Upcoming Events for NCPLA
Register for Annual Meeting - starting September 27th
EVENTS and SPONSORSHIP
Thank you for joining us last week at Lynnwood! We hope you'll join us October 27th at the Carolina Country Club for our 2022 Annual Meeting. Registration will open September 27th, and sponsorship information is available now. Download the form here, and email Stephen for questions on sponsoring our Annual Meeting.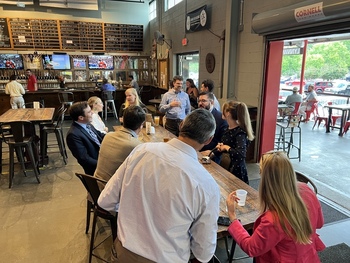 DIRECTORY UPDATE
If you haven't viewed your NCPLA member profile in a while, it's time! Membership renewals will begin soon, and this is a printed directory year. In order to provide the lobbying community and legislators with your most up-to-date information, please log in to the members area of our website, view your current information, and update anything that is outdated. Stephen can send password resets if needed.
CONDOLENCES
Andrew (Andy) L. Romanet Jr. of Garner died August 3 at the age of 82. A native of West Chester, Pennsylvania, he was a graduate of the University of North Carolina at Chapel Hill (1963) and UNC School of Law (1967). Romanet began his legal career in Plymouth, where he practiced with a private firm from 1967-88 and served as town attorney for Plymouth and Roper. He then went to work for the N.C. League of Municipalities, where he served as general counsel and lobbied for the organization at the General Assembly prior to his retirement at the end of 2009.
---
NCPLA was founded in 1998 to instill core values of integrity, honesty, and professionalism among the lobbyist community and pass along those values to the next generation of lobbyists. NCPLA Members agree to abide by the NCPLA Code of Conduct
---