12/20/2013
December President's Message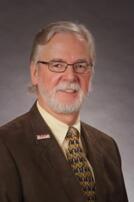 The holiday season, a time to pause and rediscover our gratitude
It's that time again; the time of year when we reflect on the things we are thankful for and, hopefully, come to recognize some of the things we should be grateful for, but never thought to appreciate. So let me spend this month's eNewsletter message to stray a bit from the world of emergency medicine and share some of the things for which I am truly thankful.
Emergency Medicine: First, let me say "I'm truly happy I married up with Emergency Medicine." Back when I entered medical school (Wright State School of Medicine, now the Boonshoft School of Medicine), I was thinking along the lines of Dr. Eslinger. He was the "Marcus Welby" of my childhood. He delivered me, set my broken arm, came to the house to give me a shot of penicillin, removed my tonsils, and so on. Yep, I was going to do it all. My how things have changed. But late in my medical school career, I discovered emergency medicine. I do miss the longitudinal aspect of primary care, but that is made up for in so many ways. So thanks, Self, for opening your eyes and finding EM.
The Wright Brothers: I just finished a wonderful book, highly-recommended by a good friend: The Bishop's Boys, the story of the Wright Brothers. What a wonderful book and history. Simple Dayton boys, without advanced degrees, maybe a bit eccentric, but with resolve and a scientific approach to winning the race to be first in the sky. As I zoom through the air en route to the West Coast, I'm struck with awe and pride at what those simple Ohioans brought to the world.
Nelson Mandela: I sometimes think about how rare it is—and how grateful we should all be—for people who have graced the earth with the impact of an individual like Nelson Mandela. Like all of us, he was an imperfect human being. But more important than perfection was his commitment to humanity and solving deep-seated, seemingly intractable problems—and doing so with a grace, dignity, and spirit of forgiveness rarely seen in the world. Yes, I'm thankful to have lived during the time of his trials and ultimate triumph.
Dedicated colleagues: I am so thankful to work with such wonderful groups of people, both in my home organization (Premier Physician Services) and in my home trade organization (Ohio ACEP, led by Laura Tiberi and her incredible staff). These are hardworking people, dedicated to strengthening the delivery of emergency care in Ohio and beyond. It is a true privilege to work with both these groups, and I thank them for allowing me the opportunity.
Russian River: Ah, the Russian River, where I grew up in Northern California. The river perfectly exemplifies the beauty and spirit of this part of the country. How fortunate I am to have been raised in such a scenic location—and to find it every bit as wonderful as an old guy as I did as a kid.
I'll finish with the two big "F's": Family and Friends. When I reflect on my wonderful family and fantastic group of friends, I always feel a little like Lou Gehrig, like I'm the luckiest guy in the world. Sorry, Lou, but you'll have to share that distinction with me. I am blessed and so truly thankful.
Have a wonderful Holiday Season. And go Buckeyes. Not the Spartans though; I'll be rooting for Stanford, which is not easy for a University of California boy.