01/17/2014
Leadership Development Academy Member Spotlight—Dr. Andrea Kreiger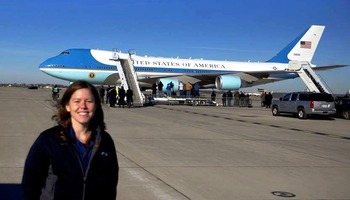 In addition to residency education, one of Dr. Andrea Kreiger's greatest professional interests is in tactical medicine events—she has gone out with the SWAT team and was excited to travel with the Presidential Motorcade when President Obama visited Cleveland.
Originally from New York State, Dr. Kreiger attended Binghamton University for her undergraduate studies. After earning her Bachelor's degree, Dr. Kreiger studied medicine at Upstate Medical University in Syracuse and completed her residency at MetroHealth Medical Center.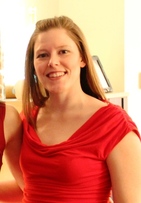 When her residency was complete, she worked as an attending physician at Akron General Hospital. Last September, she returned to MetroHealth, where she also flies with Metro LifeFlight, helping with training and simulation for the flight program and works with the Trauma committee.
Dr. Kreiger says she became involved with Ohio ACEP's Leadership Development Academy on the recommendations of previous participants—particularly Dr. Sara Laskey, who co-chairs the Chapter's Leadership Development Committee. And while she didn't quite know what to expect at the outset, Dr. Kreiger is certainly glad she made the decision to join. She says she has made some great friends and has learned much about leadership development, policy and physician advocacy. Going to Seattle for ACEP13 and attending the Leadership Challenge Camp are personal highlights of her experience so far, and she looks forward to traveling to Washington, DC for ACEP's 2014 Leadership & Advocacy Conference.
Dr. Kreiger lives in Cleveland, and when she's not working, she enjoys photography, travel, spinning and yoga.