06/19/2020
Movement seen on Ohio open government bills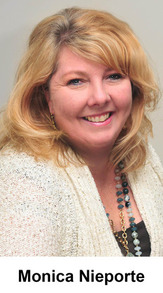 By Monica Nieporte, OMNA President and Executive Director
As we head into the summer months, we have some exciting developments to share with members about the status of our bills in the legislature.
I will be writing an editorial soon that you can use in your publications but wanted to pass along the good news now.
Senate Bill 293 was introduced earlier this year and would add open meetings disputes to the Court of Claims process. It was voted upon last week and passed the Senate unanimously! We are now lining up our allies in the House to carry the water for us there when the legislature returns this fall. We feel very optimistic that this will pass this general assembly.
This is especially important now with the temporary changes to open meetings laws that allow government bodies to restrict in-person attendance at meetings. Though this is due to the pandemic, there will undoubtedly be some that will want to continue teleconferencing meetings after this is over. It's good to establish the ground rules of such changes up front. HB 197 allowed for limited in-person access but also said the meetings must still be properly noticed and there must be a way for the public to view the meeting either via live-stream or video. This isn't happening universally and right now there is no quick, efficient way to get a ruling that it isn't permissible.
Even before the pandemic, there was a need for this change. There have always been some public bodies who flout sunshine laws and then profess ignorance that they were in violation. In some of these cases, they are just betting on the fact that no one wants to wage an expensive and lengthy legal battle over the issue so they persist. SB 293 would make legal action a more realistic outcome because of the low filing fee and expedient process. Just knowing the process is now available for open meetings disputes is a deterrent in and of itself.
State Auditor Ketih Faber and Senate President Larry Obhof have been backing our efforts in this area and we appreciate the support of Senators Nathan Manning and Louis Blessing, who co-sponsored the bill.
We also successfully introduced Senate Bill 215, the anti-SLAPP bill, and it has had a couple of hearings in the judiciary committee. Due to the pandemic and all of the issues that arose as a result of that and the protests about policing, this issue is not on the front burner at this time. We feel confident it will proceed once some sticking points are worked out between us and the trial bar. However, it may not come to a vote before the end of the year.