PULLing Together to Leave a Legacy
Giving Campaign Underway to Sustain the Osteopathic Profession in Ohio
(October 2015) Inspired by his passion for rowing, OOA President Robert W. Hostoffer Jr., DO, adopted "Let's PULL Together" as the theme for his term. The acronym stands for Pride, Unity, Loyalty, Legacy—which dovetails into Hostoffer's campaign to increase giving among OOA members.
"Ohio is home to visionary osteopathic physicians who dedicate their time and talent to moving the profession forward, but legacies are required to carry on that work," said Hostoffer, who as OOA president also serves as chair of the Ohio Osteopathic Foundation, (OOF), the organization's charitable arm. Through the new giving campaign now underway, Hostoffer hopes to sustain the osteopathic profession in Ohio well into the future.
"I want to see DOs pull together to support osteopathic medicine in our state through education, scholarly activity, and leadership development," he said. "By making a contribution to the OOF, you can help develop a future generation of osteopathic leaders and ensure a professional home for our students, residents, fellows, and attendings."
The seed for the giving campaign was planted at an OOF board meeting when an ad hoc committee consisting of Hostoffer, M. Terrance Simon, DO; Paul T. Scheatzle, DO; and Brandee S. Wyzlic, associate wealth management advisor at Northwestern Mutual, was formed.
Wyzlic said gifts to the Foundation can come in various forms. "There are many ways OOA members can support the future of the profession," she said, "it doesn't need to be a cash contribution."
For example, members may designate the OOF as a beneficiary of an IRA, 401(k), or life insurance policy. Gifts of annuities, real estate, marketable securities, and home/auto titles are also among the possibilities. Wyzlic can assist with these types of gifts and work with donors to take full advantage of the contribution and tax benefits. "A lot of times people aren't sure how or how much to give," she said. "I am here to help with those situations. We can have a conversation about capacity, and how to maximize philanthropic goals in conjunction with overall planning—including tax considerations."
Hostoffer said while the campaign kicked-off just a few months ago, there has already been success. "One of the ad hoc committee members secured a permanent life insurance gift of $25,000," he said. "Of course we hope that we won't cash this check in the near term, but will count it among many future legacy gifts we hope to receive."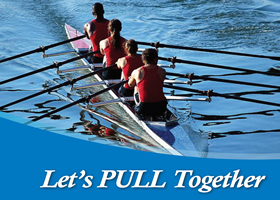 Another recent gift of $30,000 came from the Richard L. and Marilyn A. Sims Fund at The Columbus Foundation. Mr. Sims, who died last year, spent his career in the osteopathic profession and worked at the OOA for 22 years. During his retirement he served on the OOF board.
Founded in 1963, the OOF was established to support osteopathic education and research in Ohio. From June 1975 until April 1983, it was funded by a mandatory assessment on all members, as unanimously approved by the OOA House of Delegates, to support Ohio University Heritage College of Osteopathic Medicine and raised more than $1 million to support development of the college.
Today, the OOF's mission statement has been expanded, by vote of the trustees, to support osteopathic medicine through education and outreach, leadership development, and community health initiatives.
Many of the current projects focus on the future of the profession, with an eye toward students at the Heritage College. For example, the OOF gifts white coats to all first-year students; sponsors professional speakers and conducts leadership workshops for student government; and provides grants to student chapter affiliates to cover expenses for participation at national meetings and scientific events.
Students at the Heritage College at Cleveland specifically benefit. With support from the Warren General Hospital (WGH) Fund, the OOF sponsored the Osteopathic Manipulative Medicine Lab at the new campus. The fund, established nearly ten years ago, was endowed by the WGH Board with an $804,000 gift to support osteopathic medical education, particularly in northeast Ohio.
Last year, to celebrate the OOA's 115th anniversary, the OOF funded a public awareness campaign consisting of radio advertising in all 88 Ohio counties, an online promotional video, and digital banner ads targeted to Ohioans searching for health-related information on the internet. At the Foundation board meeting in April, trustees approved the radio ad campaign for another year.
"The OOA has been protecting the rights of DOs and advancing osteopathic medicine for more than 115 years," Hostoffer said. "Those who love the profession have the power to strengthen it and leave a legacy to preserve our osteopathic heritage for another century."
Get the PULL Together brochure to find out more about the giving campaign.
2014 OOA
Member Census
FREE IT Services Checkup
Chance to win $100 Visa Gift Card
Access to other Members-only Benefits
Call (855) 319-7828 today
to schedule a complimentary practice consultation.
An hour with our team could save you thousands of dollars!
Upcoming Events