Physician Toolkit Available to Help Prevent Falls
OOA Partners with State Agencies
(September 23, 2015) Physicians play a critical role in the prevention of falls. That's why the OOA is proud to partner with the Ohio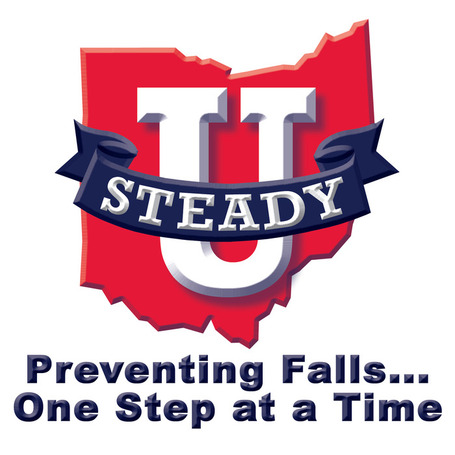 Department of Health and Ohio Department of Aging to promote the CDC's STEADI (Stopping Elderly Accidents, Deaths & Injuries) Tool Kit.
STEADI is a powerful resource based on an algorithm adapted from the American and British Geriatric Societies' Clinical Practice Guideline. It includes basic information about falls, case studies, conversation starters, and standardized gait and balance assessment tests. STEADI also provides tips on how to integrate simple screenings into your practice to help identify patients at low, medium and high risk. By proactively identifying these patients, physicians can address risk factors such as lower body weakness, difficulties with gait and balance, postural hypotension, medication use, vision problems and home hazards. STEADI materials are available at http://www.cdc.gov/steadi/.
The Ohio Department of Health is promoting the STEADI toolkit as part of the STEADY U Ohio initiative. STEADY U Ohio is a comprehensive falls prevention initiative led by the Ohio Department of Aging and supported by Ohio government and state business partners to strengthen existing falls prevention activities, identify opportunities for new initiatives and coordinate a statewide educational campaign to bring falls prevention to the forefront of planning for individuals, families, health care providers, business and community leaders and all Ohioans. In addition to the toolkit, the Ohio Department of Health has new print collateral about fall prevention specifically designed for patients and their friends and family.Visit www.steadyu.ohio.gov for more information.
Consider this:
Approximately 15 percent of Ohio citizens are age 65 or older, yet this group accounts for more than 84 percent of fatal falls.
An older adult falls every two minutes resulting in three fatalities per day.
Ohio spends more than $1.8 million a day in falls related costs, totaling $677 million annually.
Falls are not a normal part of aging and most falls are preventable.
September is Falls Awareness Prevention Month. To help raise awareness of this serious issue, Ohio observes National Falls Prevention Awareness Day every year on the first day of autumn (September 23).
2014 OOA
Member Census
FREE IT Services Checkup
Chance to win $100 Visa Gift Card
Access to other Members-only Benefits
Call (855) 319-7828 today
to schedule a complimentary practice consultation.
An hour with our team could save you thousands of dollars!
Upcoming Events