Volunteer at MDA Summer Camp
Partnership Provides Medical Support to Campers with Neuromuscular Disease
(May 16, 2016) The osteopathic profession is teaming up with the Muscular Dystrophy Association to provide medical staff and volunteer counselors at the MDA's 74 camps across the country.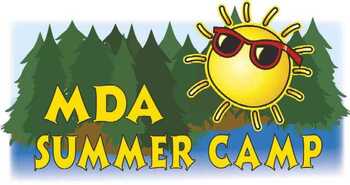 The one-week camps are held between May and August for young people, 6-17 years old who have been diagnosed with muscular dystrophy. MDA Summer Camp is offered at no cost to families. There are two camps in Ohio: Camp Cheerful in Strongsville (June 19-25); and YMCA Camp Campbell Gard in Hamilton (June 26-July 1).
The week gives campers with limited muscle strength and mobility a life-changing experience in an environment without barriers. It also enables campers to stretch their comfort zones and grow in independence as they permit someone other than their parents to provide personal care. The benefits are many: lifelong friendships, increased self-esteem and confidence, and the chance to spend at least one week of the year in a place where physical disabilities are the norm rather than the exception.
DOs can volunteer as medical staff while physicians, medical students, and others can volunteer to be counselors with the opportunity to work one-on-one with campers, providing close supervision and the attention that children with muscle disease need.
The AOA has a complete list of camps, more information, and sign-up details.
Read The DO article featuring two Ohioans, a DO and an osteopathic medical student, who volunteered at the Strongsville camp last year.
Watch the short video testimonial from OU-HCOM student Charles Ebersbacher.
2014 OOA
Member Census
FREE IT Services Checkup
Chance to win $100 Visa Gift Card
Access to other Members-only Benefits
Call (855) 319-7828 today
to schedule a complimentary practice consultation.
An hour with our team could save you thousands of dollars!
Upcoming Events