Vaccination Rates Improve with Education
An Update from Atlantic Health Partners
(June 15, 2016) In recent years, the phrase "population health" has become an industry buzzword. It's a concept that involves redefining care delivery to focus on prevention, leading to better health outcomes for specific groups of people. Simply put, it means keeping people healthy.

With the introduction of the Affordable Care Act (ACA) in 2010, new models of care focusing on population health essentially reward providers for keeping their entire patient population healthy, instead of just caring for sick patients. This change to care delivery, referred to as value-based care, has the goal to deliver value for patients by improving quality and reducing costs. There are numerous actions required to be successful under these new models of care. As physicians focus on managing the health of their patient population and delivering value, promoting immunizations is a fundamental step to achieving success.
Many studies have proven the efficacy of immunizations. Vaccines are known to prevent diseases. Center for Disease Control and Prevention (CDC) modeling estimated that vaccinations of children born between 1994 and 2013, a nearly 20 year span, will prevent approximately 322 million illnesses over the course of their lives, and provide subsequent savings of ne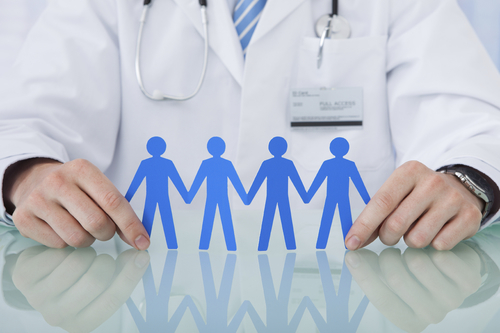 arly $300 billion in direct costs and $1.38 trillion in total societal costs.
Despite the success of vaccine programs such as Vaccines for Children program (VFC) and significant decreases in outbreaks stemming from vaccine-preventable diseases, more can be done. Measles, mumps, whooping cough and other vaccine-preventable diseases are still a concern as immunization rates fall below the herd immunity threshold, and more parents choose not to vaccinate their children. And it's not just children immunizations that need our attention. According to the CDC, vaccination coverage among US adults remains below targeted levels.
The path to improving vaccination rates involves better education and communication as well as increased access to vaccines. Healthcare organizations can make a difference in this process. As an example, the state of Maine was able to increase immunizations rates in a large part due to the buy-in from MaineHealth, the state's largest integrated health system. MaineHealth invested in the partnership to confront the state's low percentage of immunizations, and took action addressing communication, availability and overall understanding of vaccines. The results of the partnership were significant. Collaborative efforts led to an increase in immunization rates from 68 percent to nearly 85 percent in one year, as reported by the CDC.
As health systems and medical practices focus on improving the health of their patient population, addressing immunizations needs to be a top priority. By providing proper education, expanding access and encouraging more patients to receive their scheduled vaccines, organizations can take the first step in succeeding under population health management.
For more information, contact Atlantic Health Partners' Cindy Berenson or Jeff Winokur at 800-741-2044 or info@atlantichealthpartners.com. OOA members can enroll in AHP's vaccine purchasing program for free.

2014 OOA
Member Census
FREE IT Services Checkup
Chance to win $100 Visa Gift Card
Access to other Members-only Benefits
Call (855) 319-7828 today
to schedule a complimentary practice consultation.
An hour with our team could save you thousands of dollars!
Upcoming Events