OOPAC Issues Candidate Questionnaire
(October 2018) The Ohio Osteopathic Political Action Committee (OOPAC), OOA's political arm,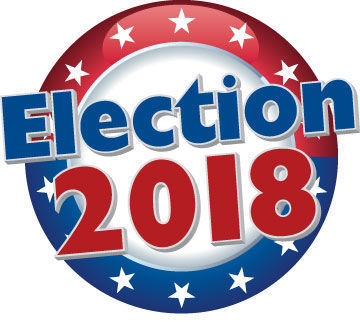 supports candidates committed to protecting patient care by ensuring physicians serve as the leader in a team approach to medicine. The PAC supports candidates who promote patient safety and quality care by guaranteeing health care providers treat within their scope of practice.
To assist OOA members with their choices in the election next month, OOPAC issued a candidate questionnaire focused on health care issues. As responses are received they will be posted below according to district number (HD = House District, SD = Senate District).
All 99 seats of the Ohio House of Representatives appear on the ballot every two years, along with half of the state's 33 Senate districts.
Election Day is Tuesday, November 6. Polls are open that day 6:30 am to 7:00 pm. But early voting starts October 10. To find your polling place, get a sample ballot, and more, go to https://www.sos.state.oh.us/elections/voters/.
Ohio House of Representatives
CANDIDATE QUESTIONNAIRES

Ohio Senate
CANDIDATE QUESTIONNAIRES
2014 OOA
Member Census
FREE IT Services Checkup
Chance to win $100 Visa Gift Card
Access to other Members-only Benefits
Call (855) 319-7828 today
to schedule a complimentary practice consultation.
An hour with our team could save you thousands of dollars!
Upcoming Events