OOA Buses 50 OU-COM Students To DO Day On The Hill
Fifty students from the Ohio University College of Osteopathic Medicine, joined up with eight Ohio students from other osteopathic colleges and seven Ohio DOs in Washington, DC, to visit Ohio's elected representatives during this year's DO Day on the Hill.
OOA Executive Director Jon F. Wills, James Latronica,OMS 1 (PCOM) and Danielle Gurin, OMS 1 (OU-COM) with Rep. Betty Sutton (D-OH-13)
The participants visited 19 Congressional offices and met directly with about half of the state's elected representatives. The rest of the visits, resulted in discussions with legislative aides who handle health care issues. Topics ranged from the ever-pending Medicare physician fee cuts, caused by a flawed Sustainable Grow Rate (SGR) formula, to physician workforce and professional liability concerns.
"DO Day on the Hill is a great event which gives osteopathic medicine high visibility with our national lawmakers," said OOA President Schield M. Wikas, DO. "The OOA encourages student participation so they understand how important it is to be advocates for patients."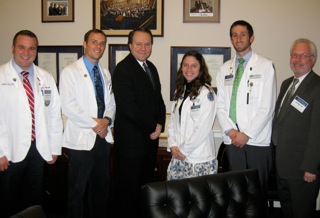 The Ohio Osteopathic Association (OOA) has sponsored a charted bus to take medical students to the national event for nearly a decade. This year, OOA Health Policy Chair Peter A. Bell, DO, and OOA Executive Director Jon F. Wills joined the students on the eight-hour bus trip.
James Broschak, OMS I (LMU), Kristopher Kline, OMS II (NSU-COM), Daniel Buchan, OMS I (OU-COM) and Carly Dent, OSM I (OU-COM) with Rep. Pat Tiberi (R-OH 12)
"The trip was non-stop, action-packed and a great experience for all, "said OOA Health Policy Chair Peter A. Bell, DO. "Let's hear it for the G.R.E.A.T. Family of Ohio DOs! The "A" for "Advocacy" was truly at work. Thanks to all who participated."
Physicians who took time out of their practices to participate included: OOA President Schield M. "Sandy" Wikas, DO, OOA Vice President Robert L. Hunter, DO; OOA Treasurer Brian A. Kessler, DO; AOA Trustee Robert S. Juhasz, DO, AOA Past President George Thomas, ACOFP President-Elect Paul A. Martin, DO, and Charles Milligan, DO.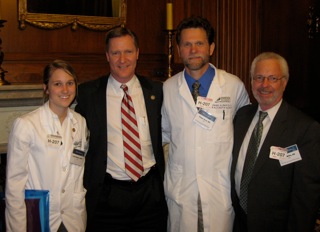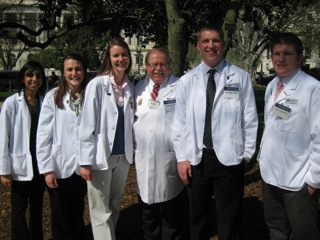 Allison Macke, OMS I (OU-COM), Peter Bell, DO, OU-COM Students take a break with Paul M.
and Jon Wills with Rep. Steve Stiver (R-OH-15) Martin, DO, Dayton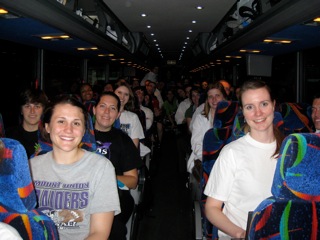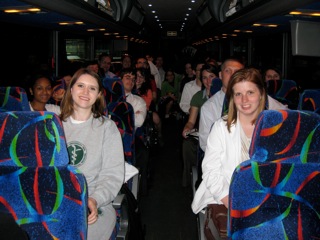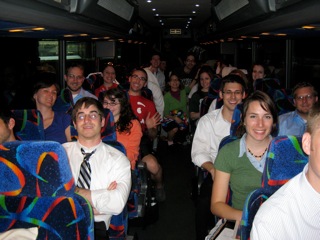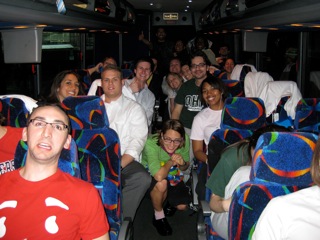 2014 OOA
Member Census
FREE IT Services Checkup
Chance to win $100 Visa Gift Card
Access to other Members-only Benefits
Call (855) 319-7828 today
to schedule a complimentary practice consultation.
An hour with our team could save you thousands of dollars!
Upcoming Events