Ad Campaign Spotlights the OOA's 115th Anniversary
The OOA celebrated its 115th Anniversary, December 31, 2013, and will be marking this historic occasion with a year-long statewide radio advertising program, complemented by internet digital ads and an on-line promotional video.
Specifically, the campaign includes (1) 60 or 30-second radio commercials in all 88 Ohio counties over a 10-month period; (2) targeted digital banners statewide to reach 150,000 Ohioans who are seeking health information on the internet; and (3) an on-demand video about the OOA posted on the Ohio Society of Association Executives (OSAE) Associations Advance Ohio landing page.
The Associations Advance Ohio commercials are produced by the Ohio News Network (ONN) and are being aired on its affiliated stations. ONN includes 70+ radio stations around the state and reaches Ohioans in all 88 counties. The radio ads all air Monday through Friday, 6 am-7 pm, and Saturday, 6 am-12 noon, which is considered prime time for radio listening. A complete list of ONN radio stations appears below.
Several other associations are also participating in the Associations Advance Ohio campaign. Listeners who hear any of the ads sponsored by participating associations -- including the OOA, Ohio Dental and the Ohio State Veterinarian Associations, are directed to a common OSAE website -- http://associationsadvanceohio.com The landing page contains videos about each association along with a link to their web sites and on-line professional directories. The collaborative advertising program, which emphasizes choosing a professional who is a member of his or her state association, works synergistically by having a common tagline and website.
Hear the 60-second radio ad: OOA Radio Spot 60
Hear one of the 30-second spots: Radio Ad 2 30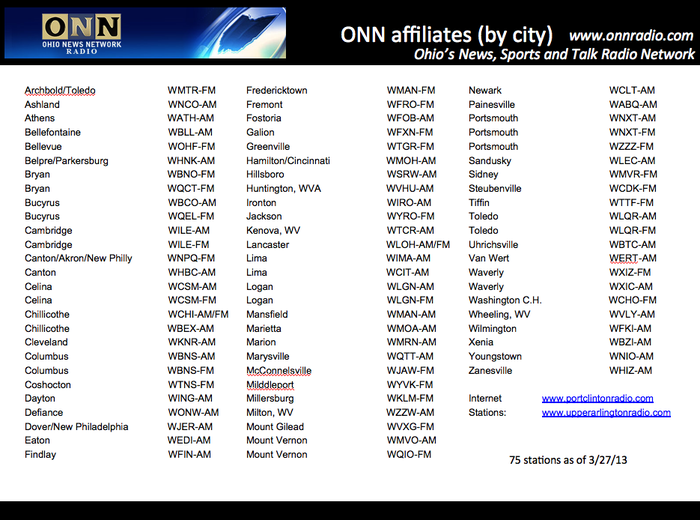 A Distinguished Past and Dynamic Future
On New Year's Eve, one hundred and fifteen years ago, thirteen DOs met in Columbus and organized the Ohio Association for the Advancement of Osteopathy, predecessor of the OOA. Today, the Ohio profession is ready to open two new branch campuses and is implementing a new, innovative medical home curriculum.
"I don't know where the last 15 years have gone," said OOA Executive Director Jon Wills. "It seems like only yesterday we were celebrating our Centennial.
"In 1998, our hospitals were in the midst of being closed, sold, or merging with other institutions, and there was an underlying air of uncertainty and apprehension of what the future would bring," Wills continued.
"Now, look where we are 15 years later! And none of this would have been possible without the remarkable work of Ohio's DO leadership doing collectively what no individual can do alone."
"This profession has always pulled itself up by its bootstraps when faced with adversity; and we have always, looked towards the future with determination, and confidence," he added. "We owe this resolve to lead the transformation of healthcare to our early osteopathic pioneers who were literally arrested and prosecuted and then fought for their beliefs in the Ohio Supreme Court. Let's all raise our glasses and toast our next 115 years!"
Since its founding, dynamic DO leaders have moved the profession forward. They have fought battles in the Ohio Supreme Court, advocated at the Statehouse, built an osteopathic medical school, promoted their unique brand of medicine, served as mentors to osteopathic students and residents, and inspired fellow osteopathic physicians to take action.
Including current president Robert L. Hunter, DO, a total of 107 DOs have served as OOA president. Nine of them served two terms. Ten of them have served as president of the American Osteopathic Association with another, Robert S. Juhasz, DO, of Cleveland, slated to be installed to the position in July 2014.
As part of the 115th celebration, OOA presidents were invited to share recollections about their term. Those submissions were printed in the winter 2014 issue of Buckeye Osteopathic Physician and will be included in other OOA communication throughout the anniversary year.
To complement the ad campaign, OOA staff will periodically post historical information and photos on the association's Facebook and Twitter pages and special recognition of the anniversary is on tap at the 2014 Ohio Osteopathic Symposium, April 23-27, in Columbus.
2014 OOA
Member Census
FREE IT Services Checkup
Chance to win $100 Visa Gift Card
Access to other Members-only Benefits
Call (855) 319-7828 today
to schedule a complimentary practice consultation.
An hour with our team could save you thousands of dollars!
Upcoming Events