March 2017 OPA Extern Profile: Nicole Clay
Nicole Clay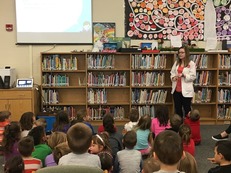 E-mail: nicole.s.clay@gmail.com
Pharmacy School: University of Cincinnati
Undergraduate degree/institution: Ohio State University, French
Rotation Month at OPA: March 2017
How did you get interested in the profession of pharmacy?
I always wanted to do something to help people, so I started working as a technician in a community pharmacy. Needless to say, I loved every minute of it. The patient interaction was definitely the highlight, and I felt I was making an impact on patients, even as a technician. I finally made the jump to attend pharmacy school so that I could learn the clinical knowledge to help patients even more.
Why did you choose OPA as a rotation site?
I have been involved on a national level with APhA on different standing committees as a student, and I wanted more experience working on policy at a state level. I have attended every OPA Annual Conference in pharmacy school, and the Conference is the best place to meet and network with pharmacy professionals in Ohio. As a student, I am look forwarding to learning how to give back as a pharmacist for my future career.
What was the most significant or surprising experience at OPA?
The most significant experience I had at OPA was attending testimony for House Bill 101 to allow pharmacists to prescribe epinephrine autoinjectors. I had the opportunity not only to listen to Antonio, but also two pharmacists talk about saving patients' lives right at their own pharmacies with epinephrine. To see pharmacists use their clinical judgements to show necessity for change in Ohio law was truly remarkable.
What other pharmacy associations/organizations do you belong to?
APhA, PLS, Kappa Psi
Hobbies:
Trying out new restaurants, reading, cycling