Join us for our EHS Summer Webinar Series!
Even though the difficult decision was made to cancel our 2020 EHS Seminar & Tradeshow, we expect to be back and have a great year in 2021. Look for the schedule and registration information coming soon!
In the meantime, we will be offering our EHS summer webinar series beginning June 24! Throughout the series we will be offering presentations on Environmental and Safety from our EHS speakers! Depending on the session, you can get your CE credit from Board of Certified Safety Professionals (BCSP), American Board of Industrial Hygiene (ABIH) and the Texas Board of Professional Engineers and will receive your email confirmation after the webinar is completed. If you're interested in sponsoring an EHS Webinar, or registering for a webinar contact Paula Lerash at lerash@texaschemistry.org. Webinars are free to members!

JUNE 24
11:00 AM to 12:00 PM
Anthony Sarrack, Principal Consultant, BakerRisk



"Toxic Sheltering with an Interior Room - Benefits and Precautions"
This webinar will describe an effective means of sheltering against toxic hazards by establishing an interior room as the shelter. It explains how to avoid common pitfalls when designing shelters.


JULY 8
11:00 AM to 12:00 PM
Frank Marine, President, Texas Molecular
"On-site Treatment and Offsite Disposal Options for PFAS Contaminated Wastewater, Leachate, and Fire Water"
PFAS is a contaminant found in wastewaters, groundwater, landfill leachate, and firefighting waters. it is a very high profile topic for local, State, and Federal representatives and agencies as well as the media. As part of a broader education on PFAS, the attendee will learn some of the considerations on the use of on-site and offsite strategies to meet the developing regulations. Some of these factors to be learned include the types of regulation, risks, cost, capacity, effectiveness, and ability to meet potential regulations.
JULY 8
2:00 PM to 3:00 PM
LaTasha Goodridge, Industrial Hygienist, Covestro



"Early Intervention to Prevent Noise Induced Hearing Loss"
In this webinar, we will answer the question: Can hearing loss caused by noise at work be prevented? Noise-induced hearing loss (NIHL) is second only to presbycusis, age-related hearing loss, as a cause of sensorineural hearing impairment; yet, it is preventable. This presentation shares how early detection, done by annual screening, combined with early intervention, through coaching and hearing protection fit testing, helped to reduce the number of hearing loss illnesses at the Covestro Baytown plant.

JULY 22
11:00 AM to 12:00 PM
Daniel Forest, Sr. Mgr., Safety Programs, AFPM



"AFPM Immersive Learning: Developing Tools for the Next Generation"
In this webinar we will discuss demographics of the refining and petrochemical industries have shown an aging workforce of baby boomers nearing retirement, replaced by a younger generation of workers who have been schooled and learn differently. To address this challenge of building competency in the young workforce, American Fuel & Petrochemical Manufacturers (AFPM) and their members have created the Immersive Learning Subcommittee. The committee consists of a diverse set of safety, information technology, and training professionals. This presentation will show how the committee is meeting the competency training challenge by developing a library of tools and 3D assets for industry use, and how this library will assist member companies with their own development of training tools to be shared further with industry. The pilot project, virtual reality startup of a fired heater, will be discussed as well as, leading metrics that are being developed to help industry understand the effectiveness of the tools.






Questions? Contact Paula Lerash, CEM, Director of Education and Exhibits at lerash@texaschemistry.org, 512-646-6404.
How to Navigate the EHS Website
Review registration rates and deadline dates: Click on 'Register' tab
To book your hotel room (open January, 2020), click on 'Hotel & Info' tab
To review what continuing education is supported, hover over 'Hotel & Info' tab and choose 'Continuance of Certification'
To reserve a booth space, review rates and availability, click on 'Trade Show' tab
If you're a speaker and want to submit a presentation and review our guidelines, click on 'Speakers' tab
To review complete schedule of events, click on 'Schedule'. This will be updated as time slots are confirmed. To review Tracks (education sessions), click on 'Tracks' tab
To review sponsorship and/or marketing opportunities, click on 'Sponsors & Ads'
Our Mission
To present an annual Environmental, Health and Safety seminar that provides knowledge to foster personal growth of the attendees and the performance of their organizations, while enhancing the image of the chemical industry.
Keynote Speakers
Monday, June 7, 2021
Scott Sharp, Executive Vice President, Projects and EHS&S
Chevron Phillips Company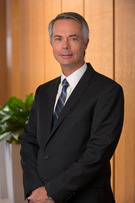 Tuesday, June 8, 2021
Candance Carnahan, 'Step Up Your Workplace Safety'
Brought to you by the generous support of BASF, Freeport, Texas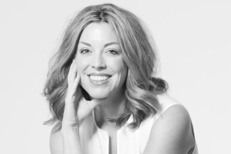 Wednesday, June 9, 2021:
Kevin Kline, Founder, Snowdrop Foundation and Houston Radio Co-Host on 'The Q Morning Zoo", the New 93Q