Complete Story

Small Business Payments Toolkit – A Free, Informative Resource
April 2017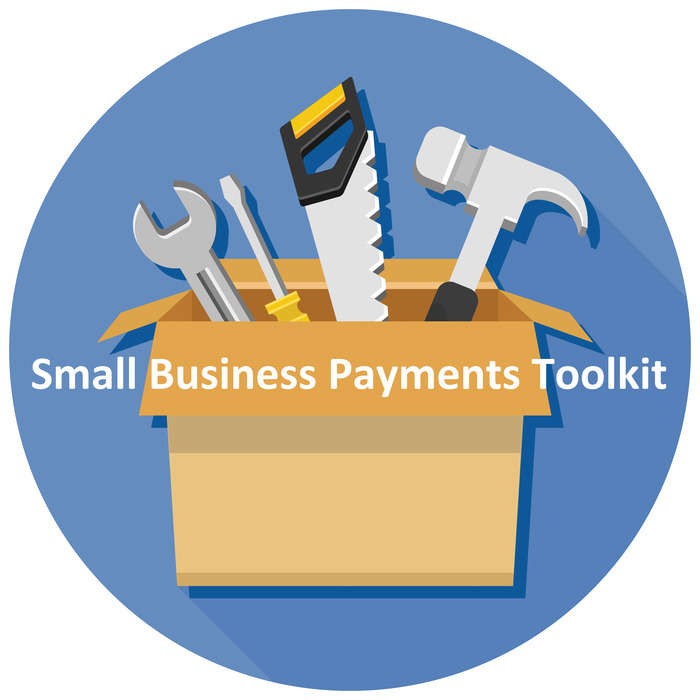 The Business Payments Coalition recently released the third version of its Small Business Payments Toolkit. This document, available as a free download, encourages the adoption of electronic business-to-business (B2B) payments by small businesses. Checks are the main way small businesses make B2B payments. This is a problem because checks are expensive, labor-intensive and prone to fraud. Using plain language, the Toolkit educates small businesses on the benefits of using electronic payment types such as Automated Clearing House credits and debits, wire transfers, and credit and debit cards instead of checks. It offers tips on working with bankers and covers what small businesses need to know to get started making and receiving electronic payments. It provides practical information on how to avoid losses due to payments fraud. An extensive resources section has links to additional information.
The Toolkit isn't just for small businesses. Corporations that want to motivate their smaller trading partners to give up checks, small business bankers, advisors and anyone else interested in learning more about B2B payments and/or helping small businesses improve their payments processing will find it helpful. Visit this link to download this free resource:
https://fedpaymentsimprovement.org/wp-content/uploads/small-business-toolkit.pdf
The Business Payments Coalition is a group of payments industry participants that conduct volunteer work to fulfill their mission of increasing the efficiency of business-to-business (B2B) payments and promoting straight-through-processing. New members are always welcome.
---