Education
PAR/WACHA's Payments Education Library
Education at your own pace, anytime, from anywhere!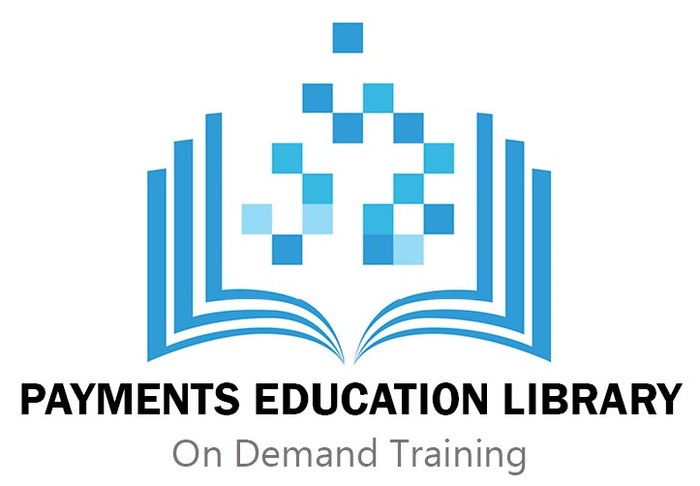 The Payments Education Library is training on your terms, designed to fit your goals and work into your schedule. Similar to a webinar, these on-demand training courses are available 24/7 and can be accessed multiple times for training on your terms.
The Payments Education Library consists of recorded training sessions on a variety of topics including ACH, Origination, Check, Fraud, training for the Frontline Staff and more. Sessions are led by Accredited ACH Professionals (AAP), National Check Professionals (NCP) and industry experts. Many of the sessions include continuing education credits.
Courses are similar to a webinar and are 30-90 minutes in length.
Modules are bite-sized sessions that focus on a specific topic and can be completed in 10-15 minutes.
Courses may contain reference and take away materials to be used immediately at your organization.
To Register:
Select the Course Title below for easy online enrollment, or
---
ACH Curriculum
This intermediate session will cover the important changes to the ACH Rules that will go into effect in 2019 and early 2020. The proposed changes include: Expanding Same Day ACH, ACH Rules Audit Compliance, ACH Messaging for Automating Exception Handling, and ACH Quality and Risk Management topics. Join us for an in-depth look at these changes and how they affect financial institutions of all sizes.
Who should attend: Suited for ACH Operations, Branch Personnel, Compliance Officers and AAP Candidates
---
2 Part Learning Path
How would your financial institution fair after your ACH Audit? This two-part course provides insight into the most pressing compliance issues addressed in your ACH Audit. We identify the areas that are most often found to be out of compliance with Appendix Eight. Enroll in this course today so you can put all the necessary procedures in place and ensure full compliance!
This Session Covers:
Appendix Eight of the NACHA Operating Rules
Common areas of non-compliance
Procedures to implement for full compliance
Who should attend: Suitable for ACH Operations & Management and Compliance Officers as well as ACH Auditors
2.4 AAP Continuing Education Credits (2-Part Course)
---
International ACH Transactions (IAT) have specific handling requirements which are mandated by OFAC. This session will give you step by step procedures on how to handle suspect and return entries. Proper handling of IAT Exceptions can save your financial institution time and money along with minimizing your risk.
>> 1.8 AAP Continuing Education Credits
---
ACH Fundamentals is designed to give you the foundation you will need to understand ACH processing. You will gain a broad insight to the Automated Clearing House Network and the processes it follows. This session will highlight many different areas such as:
The Participants in the ACH network
Acronyms and their meanings
Processing flow of an ACH transaction
Who should attend: This session is ideal for individuals new to ACH Operations, Cash Management and Frontline Personnel
>> 1.2 AAP Continuing Education Credits
---

How do you handle incoming ACH entries if your account holder is deceased? Are the right policies and procedures in place to ensure your Financial Institution does not incur a loss due to incorrect handling of Death Notification Entries (DNE)? This course provides you with a greater understanding of:
Government benefit payments
Reclamation rules for both government and corporate entities
How to handle reclamations and DNEs to limit your liability
Constructive knowledge of death versus actual knowledge of death
How to handle ACH payments once you have knowledge of an account holders death
Who should attend: Suitable for ACH Operations, Frontline/Customer Service personnel, Branch Personnel and AAP Candidates.
>> 1.8 AAP Continuing Education Credits
---
Are File Formats creating processing errors for your financial institution? It is important to understand both the ODFI and RDFI file formats to minimize them. This course specifically addresses the information needed to create the perfect ACH file, including:
File layout
Record sequence
Field definitions and requirements (based on SEC code)
Common causes of rejections
---
3 Part Learning Path
Do you know how to handle government returns, DNEs, or NOCs? Do you understand your liability for government payments posted in error? Why not gain insight into how Government payment rules differ from ACH rules to provide peace of mind that you have all the right answers. This course provides clarification for:
How Governments rules differ from ACH rules
How to enroll an account holder to receive Government payments
How to handle Returns, DNEs, NOCs, and the required timeframes
How to handle Governments Reclamations
How to handle reports of "non-receipt of items"
Who should attend: This course is ideal for ACH Operations, Branch Personnel, Compliance Officers, AAP Candidates and ACH Auditors.
>> 5.4 AAP Continuing Education Credits
---
Are your procedures for handling stop payments up-to-date with the ACH rules? "Mastering Stop Payments" will guide you step-by-step through the process of handling stop payment orders, from the account holder request to the return itself. Don't let it go until your next ACH audit. Learn the latest ACH stop payment rules and reduce your risk by creating clear and concise procedures.
This Session Covers:
The process of stop payment orders
ACH stop payment rules
The best procedures to manage stop payments
Who should attend: This session is ideal for ACH Operations, AAP Candidates and ACH Auditors
>> 1.2 AAP Continuing Education Credits
---

An ACH Risk Assessment is a required part of your risk management program according to the ACH Rules. Are you ready to perform yours? PAR will present this webinar focusing on the risks associated with ACH operations and how to implement a comprehensive ACH Risk Assessment.
You will hear what the current risks are and how they can affect even the smaller institutions (or maybe especially the smaller institutions). You will learn where to establish controls to protect your organization from ACH losses and risk exposure. We will discuss some of the common risks found during ACH Risk Assessments including:
Best practices in cyber security
Board of Director involvement
Monitoring ACH risk and what reports should I be reviewed
What are the regulators hot topics
Who should attend: This session is ideal for ACH Operations & Management and Compliance Officers
1.8 AAP Continuing Education Credits
---
Much confusion has surfaced with the implementation of the WEB Credit rule and how it relates to the external transfers done by your consumer accountholder. The confusion lies in the new requirement that any entry, in which a consumer authorizes a credit to be sent to another consumer account, needs to be sent as a WEB Credit regardless of authorization. This type of transfer within your financial institution is commonly set up as a PPD. This course will walk through the requirements of PPDs, CIE (consumer to corporate) and WEB Credits and use scenarios to help understand where and why the different codes need to be used.
You will learn:
Differences between PPD, CIE and WEB Credit
Authorization requirements
Differences between P2P, A2A, B2B
Originator/ODFI Rule and Audit Requirements when using theses SEC codes
>> 1.2 AAP Continuing Education Credits
---
2 Part Learning Path
Are you effectively handling your ACH exceptions? Is your financial institution at risk of incurring losses due to improper handling? Register today for "RDFI Exception Handling/Return Processing" to learn how to handle the challenges of unposted items, stop payments and unauthorized entries. This session provides scenarios and case studies to aid your staff in these daily occurrences. We will look at:
ACH return reasons
Notification of change
Return time frames
When to use the Written Statement of Unauthorized Debit (WSUD) form
Stop payment vs. revoked authorization or unauthorized transactions
Who should attend: This session is ideal for ACH Operations, AAP Candidates, Compliance Officers and ACH Auditors
>> 3.6 AAP Continuing Education Credits
---
3 Part Learning Path
Have you ever wondered what the roles and responsibilities of the Receiving Depository Financial Institution (RDFI) are? If so, course will define them and provide guidance on how to properly access incoming ACH transactions while adhering to ACH rules.
This session highlights:
• ACH network participants
• Warranties and Obligations of the RDFI
• Standard Entry Class Codes and how they apply
• Funds Availability
• Exception processing (NOC's and Returns)
• Overview of Government payments
>> 5.4 AAP Continuing Education Credits
---
The IRS issues over 101 million tax refunds on a yearly basis and over 80% of these are via Direct Deposit. The average refund amount is over $3,000. With such a high volume, it is imperative that your financial institution handle tax refunds with the utmost care and caution to avoid large dollar losses that can be caused by not understanding the unique requirements of IRS tax refunds. These requirements address account number/name matching situations, deceased recipients, refunds posting to incorrect accounts, and refunds as exception items. This session will cover the rights and obligations of the financial institution, accountholder, and tax preparer. What happens when the name and account number do not match?
What happens if the account is closed?
What happens if the account holder is deceased?
What happens if the payments post to the wrong account and who is at fault?
What are the rights and obligations of the RDFI, customer, and tax preparer?
Ensure you handle these exceptions correctly to minimize the liability of your financial institution.
BONUS: Handouts will include a Quick Reference for Handling Federal Government Tax Refunds According to the Green Book
Who should attend: This session is ideal for ACH Operations, Branch Personnel, Compliance Officers and AAP Candidates
>> 1.2 AAP Continuing Education Credits
ACH Origination Curriculum
A total of 5 (10-15min) Modules
Third Parties are the talk of the town and have become highly regulated in both the private and public sectors, but do you really understand what the talk is all about?
WACHA has created a NEW Third Party Training Bundle to ensure that you know and understand the requirements of being a third party or doing business with a third party. This series of modules will identify each type of third-party and define the actions each performs in the ACH network. The series will also look at third party rules, audit requirements, risk management practices along with the agreement requirements.
Identifying Third Parties
Third Party Rules and Risks
Third Party Agreements
Third Party Scenarios
Auditing Your Originators and Third Party Senders
Special Introductory Price of $299 | Non-Members $598
(5 courses for the price of 4)
*Includes training for 5 originators ($25 per additional originator)
---

NACHA has just passed a new rule that requires every Originating Depository Financial Institution (ODFI) to either register its third-party sender customer(s) with NACHA, or provide NACHA with a statement that it has no such customers. The Rule becomes effective September 2017. You will take away a clear understanding of how to identify and audit your third-party senders.
This Course Covers:
How to identify third-party sender relationships
Requirements of NACHA's new registration rule
Guidance on the registration process
Compliance with NACHA's third-party sender audit requirement
---
3 Part Learning Path

Do you fully understand the roles and responsibilities of the ODFI? This course will navigate you through a day at an ODFI to address specific origination risks, responsibilities, warranties and obligations to help ODFI's make the right decisions as you establish relationships with originating companies.
You will learn about:
Basics of the ACH network
Origination Risk
Agreements
Exposure limits
File Formats
File Processing
Obligations and Warrantees
---
Whether you're ready to add your first ACH originator, or you've been adding ACH originators for years, you need to have processes and procedures in place to onboard those originators. This session will help you gain a greater understanding of doing your due diligence and the criteria needed to evaluate and underwrite your originators and in turn establish the appropriate exposure limits as required by the ACH Rules. Reduce your FI's risk when you gain:
An understanding of the different types of risk
Comprehension of what exposure limit are and why they are needed
Knowledge of the criteria needed to evaluate your originators and set appropriate Exposure Limits
Procedures to review Exposure Limits
Information on handling over-limit file activity
>> 1.8 AAP Continuing Education Credits
AAP Prep Curriculum
Are you thinking about becoming an Accredited ACH Professional? Sign up for this free webinar to gain better insight into the value of becoming an AAP along with the benefits you and your organization will see. WACHA's "Becoming an AAP" webinar will show you how to successfully prepare for the AAP test and then how to maintain your accreditation once you've passed! With nothing to lose, sign up today.
Who should attend: This session is ideal for anyone who would like to find out more about AAP and its benefits!
---
NACHA is now offering an Accredited Payments Risk Professional (APRP) Certification. In this free webinar, learn what it means to be an expert in payments risk and what's entailed in the exam.
Check Curriculum
Have you thought about becoming a National Check Professional? By attending this session you will understand the value in becoming an NCP. We will show you what the exam consists of and what you need to do to prepare for the upcoming exam. It is not too early to start preparing for the exam which will be given April-May timeframe. Attend this session and kick-start your preparation!
Who should attend: This session is ideal for NCP candidates, Operations & Management, Compliance Officers
---
2 Part Learning Path
For years we have heard that we are becoming a paperless society. While there has been a steady decline of checks being processed through the traditional check flow, there are still billions of checks processed annually. A need to understand the fundamentals of check processing remains. Whether you are new to check processing or in need of a refresher before starting your NCP exam preparation, this two-part course will provide essential information. This session includes a history and the required components of a check along with check processing regulations. This is a must for tellers and staff new to checks! This workshop will cover:
Components of a check
Types of checks
UCC 3&4
Stale & postdated checks

Presentment
Life cycle of a check
Elements of a proper endorsement
ECCHO Rules
Retrieval -Retention
>> 3.6 AAP Continuing Education Credits
---
ECCHOEd
Do you speak and understand check? The payments industry has its own language and this light-hearted session discusses common acronyms used in Check processing.
30-minute session worth .60 NCP CE Credits
---
NCP CE Workshop from ECCHO
Nearly 13 billion transit check images were exchanged across the U.S. in 2015. Images follow nationally accepted X9 formatting standards. And when grouped into ICLs (image cash letters), the standard format is the X9.100-187 standard. Who is X9 and what are these standard formats? What makes up an image cash letter and what does it actually look like? Select this session and learn from the experts!
---
ECCHOEd
This session provides an overview of Canadian Banking, its transformation to a cheque image environment and highlights of the ECCHO Canadian Cheque image exchange Rules
30-minute session worth .60 NCP CE Credits
---
ECCHOEd
Statutory and regulatory requirements for returns, common return reason codes, and an overview of the X9 standard records required for presentment, return and re-presentment.
60-minute session worth 1.2 NCP CE Credits
---
ECCHOEd
If you have wondered about the Fed's Faster Payments Project and how it relates to the evolution of payments across the globe, you will be interested in these comments.
15-minute session worth .30 NCP CE Credits
---
ECCHOEd
Basics of check payments including rules and agreements, common Day 1 and Day 2 processes and considerations for both returns and adjustments.
30-minute session worth .60 NCP CE Credits
---
ECCHOEd
Learn about the basics of RDC-caused duplicates including: definitions and warranties, history and impact, resolving duplicates, re-presentments, and avoiding duplicates.
30-minute session worth .60 NCP CE Credits
---
ECCHOEd
Second in a series on duplicates. Learn about "holder in due course" definition, issues that are occurring as a result of mobile RDC, and suggestions for managing these issues.
30-minute session worth .60 NCP CE Credits
---
NCP CE Workshop from ECCHO
Who remembers double-digit interest rates? Rates are just one of the float considerations in today's banking environment. Clearing of check payments used to involve paper check transportation. Today, check clearing is a full image exchange environment. How does that impact the float department and more importantly, the bank's balance sheet? Join this session and learn about float, why it's still important in today's image check clearing process, and take away some key considerations from two of the nation's top payments and float experts.
---
ECCHOEd
What is a warranty and what is an indemnification? This session will cover some of the most common breach of warranty examples such as duplicates and MICR mismatches.
45-minute session worth .90 NCP CE Credits
---
NCP CE Workshop from ECCHO
When you think of the FFIEC guidance, do you think about remote deposit capture, information security, retail payments guidance and more? Join this workshop and let the experts walk you through the key points of the various guidance documents and booklets to enable you to more easily navigate the FFIEC to support your organization.
---
NCP CE Workshop from ECCHO
What happens when you move to an all-image exchange environment? Consider the shift in how payments are initiated today. Check deposits can come into the banking system through many different channels including remote deposit capture of original checks at the branch, via image-enabled ATMs, and via a mobile device. Learn from a RDC auditor about real world examples and how RDC is changing the way we do our banking today.
---
NCP CE Workshop from ECCHO
Faster Payments – what does that mean to you? Join us for an informative overview of the new Federal Reserve initiative 'Strategies for Improving the U.S. Payment System' or how to achieve faster payments in the U.S. payments systems. Learn about the task force discussions underway and what impact this may have on your financial institution or business in the future.
---
ECCHOEd
Overview of the payments system, state and federal regulations related to check payments, need for rules/agreements for image exchange, and an industry view of check payments.
30-minute session worth .60 NCP CE Credits
---
ECCHOEd
Presents background on Federal Reserve's Request for Comment (RFC) on potential changes to Regulation CC. It reviews in detail both the 2011 and 2013/2014 proposals.
90-minute Session worth 1.80 NCP CE Credits
---
ECCHOEd
Presents legal and operational retention considerations and requirements for original checks and image/copies.
45-minute session worth .90 NCP CE Credits
---
ECCHOEd
There are layers of rules and regulations for check processing. This high-level session overviews the rules and regulatory environment.
45-minute session worth .90 NCP CE credits
---
NCP CE Workshop from ECCHO
Check payments have moved from paper check exchange to image exchange and from centralized processing locations to distributed capture. Join us and learn more about what drives payments processing today and the system impacts, new products, and risk management in a rapidly evolving world of RDC and mobile RDC.
---
NCP CE Workshop from ECCHO
Session focuses on the FFIEC guidance in general, the purpose of the Retail Payments guidance and specifically the updated guidance from Jan-2009 regarding remote deposit capture risk. Recommended components for RDC agreements are discussed as well as mobile RDC considerations. Recent enforcement cases relative to RDC are presented with accompanying legal analysis.
---
ECCHOEd
Consider the significant transition that the check system has undergone and whether checks have a future.
30-minute session worth .60 NCP CE Credits
---
ECCHOEd
What are some of the key provisions everyone should know about the Uniform Commercial Code? This session provides the details in a simple UCC Top Ten Countdown.
30-minute session worth .60 NCP CE Credits
Fraud Curriculum
Can you detect a "Corporate Account Takeover"? Do you have the policies and procedures in place to protect your customers? If not, learn best practices for mitigating the threat of corporate account takeovers and how to reduce that loss when identity theft occurs. We will address takeover schemes, strengths and weaknesses of prevention methods, detection tips, and how to respond to a crisis event.
Attendees will hear a detailed analysis of a real-life corporate account takeover initiated by a keylogger within five minutes of acquiring account information. We will review the crisis as it unfolded, with a minute-by-minute breakdown of the detection and successful response that deterred the attack and averted any loss.

Event topics:
Description of account takeover methods including malware and keylogging
Protection: out-of-band verification, dual control, device identification, and challenge questions
Detection: alarming symptoms and unusual activity on your computer system
Response: reviewing options, determining protocol, deciding whether to shut down the system
Survivor story: step-by-step breakdown of a real account takeover and the successful outcome
Who should attend: This session is ideal for ACH Operations & Managers, Compliance staff
>> 1.8 AAP Continuing Education Credits
---
A representative from the Office of Privacy Protection will be discussing the growing problem of child identity theft. Topics will include why children are vulnerable to identity theft, how it happens and the steps guardians can take to protect their child from becoming a victim. Learn how to limit the risks of Child Identity Theft, so you don't have to repair the damage later.
>> 1.2 AAP Continuing Education Credits
---
This course is designed to raise awareness and educate consumers on how to safeguard their data and understand risks of sharing personal information. Almost everyone with Internet access is using some form of social media. Social networking sites make it possible to connect people with similar interests and activities across the world. But sharing too much information can be dangerous, and lead to identity theft. Join the Wisconsin Office of Privacy Protection for a presentation that will explain the different types of identity theft, how to recognize it and how to prevent it – including information about Fraud Alerts and Security Freezes. Learn the different types of social networking sites, the risks that come with them and tips on maximizing privacy settings.
Who should attend: This session is ideal for ACH Operations & Managers, Compliance staff and Frontline Personnel
>> 1.2 AAP Continuing Education Credits
Frontline Curriculum
Your frontline staff is some of the most important people in your financial institution as they are the first people your customers see. Are these staff members educated on the basics of ACH to help better answer your customer's questions? Unfortunately many times we overlook the importance of giving these staff members the basic training needed. This webinar will focus on the basics of ACH and will help provide your frontline staff with tools that will help them answer questions regarding ACH. This session will include:
ACH Basics
The difference between a Stop Payment, Authorization Revoked and Unauthorized transactions
The basics of Government Payments
Who should attend: Suited for Tellers and Teller Supervisors, All Retail and Customer Service Personnel
>> 1.8 AAP Continuing Education Credits
Regulation Curriculum

The time is almost here! All eyes are on July 1, 2018 as the Federal Reserve's long-awaited amendments to Regulation CC are almost in effect. The upcoming changes modify the current check collection and return requirements to reflect the evolution of the nation's check collection system from one that is predominantly paper based to one that is virtually all electronic.
This recorded session reviews the check payment system regulatory foundation with a discussion of Regulation CC. Part of the Code of Federal Regulations (CFR), Reg CC provisions were discussed in some detail. Scenarios were used to illustrate key warranties and how breach of warranty situations may be handled.
>> 1.8 AAP & NCP Continued Education Credits
---
How does Regulation E relate to the NACHA rules? Financial institutions are obligated to investigate consumer disputes regarding unauthorized electronic transactions for ACH, ATM and debit card entries under Regulation E within 60 day of transmission of the customer's account statement. An ACH entry can be returned unauthorized within 60 days of settlement date. What will you do if a consumer claims an ACH entry is unauthorized beyond the ACH Rules 60 days? This webinar will ease your confusion as to your obligations to adjust consumer "unauthorized" entries under NACHA rule provisions or Regulation E. Real case studies will step you through which rule to follow.
>> 1.8 AAP Continuing Education Credits
---
This session will define and explain the types of transactions covered by Regulation E and the requirements pertaining to debit cards for your financial institution. We will define an error according to the regulation along with the timing requirements for investigation and resolution of unauthorized debit card transactions by you the financial institution. We will discuss what you must do to minimize your financial institution losses.
Topics covered will be:
The liability of your accountholder versus the liability of the financial institution
The Investigation
Provisional credit
Required communications
Recordkeeping
>> 1.8 AAP Continuing Education Credits
---
2 Part Learning Path
This two-part course navigates through the depths of Regulation E and how it relates to the specific payments (e.g., ACH, Card, Wire) rules to help ensure your financial institution's compliance. Through the course of the webinar, real life examples are provided to demonstrate the regulationin action and provide you with the foundation to apply what you have learned. Lessen the uncertainty and join us for this in-depth look at Regulation E.
| | | |
| --- | --- | --- |
| Part 1: Will cover | | Part 2: Will Cover |
| Key Definitions | | Error Resolution requirements |
| Disclosure and Notice Requirements | | Reporting and Investigation Time-frames |
| Consumer Liability | | Consumer Liability vs. FI Liability |
| Change in Term Requirements | | Opt-in/Opt-Out |
| Stop Payment Requirements | | International Remittance Transfer Rule |
| | | Subpart B to Reg E |
>> 3.6 AAP Continuing Education Credits
Escheatment/Unclaimed Property Curriculum
Banks and credit unions can reduce their unclaimed property liability and reach compliance!
Did you know that the banking industry has the number one reported unclaimed property asset? Not only does this deplete assets under management, ever-changing unclaimed property laws also leave banks and credit unions at risk of non-compliance, which can result in significant fines and penalties. Audits are on the increase so it's important to learn as much as you can and take action to mitigate your risk. Enroll for this session to learn how to retain assets, improve customer/member satisfaction and reduce risk.
Session topics will include:
Background on the various U.S. state unclaimed property laws
Why unclaimed property audits have increased in number and scope
Best practices for compliance
Creation of an 2017 unclaimed property calendar
How to locate owners and keep their accounts active
An update on the Uniform Law Commission's rewrite of the uniformed unclaimed property act
Speaker--Michael J. Ryan, Georgeson LLC.