Features
Payments Peer Group

PAR/WACHA's new Payments Peer Group program is designed to encourage information sharing and industry knowledge amongst your peers. We have found that our Members can benefit greatly from the collective experience of our Member Base. The questions can range from operational procedures and fraud prevention methods, to uses of common third party applications. To get started, Click here!
---
The Mark of Excellence
WACHA, is a direct member of the National ACH Association (NACHA), a specially recognized and licensed provider of ACH education, publications and support. WACHA is also directly engaged in the NACHA rulemaking process and the Accredited ACH Professional program. Look for the Mark of Excellence, it's our promise of truth and consistency.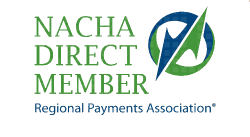 Latest News
Same Day ACH Phase 2 could complicate your institution's debit batches. Sign up for your institution to receive a monthly report of qualified ACH debit batches, compliments of FedACH!
Read More >
---
Federal Reserve Board requests your comment on next proposal
Read More >
---
FedACH Services updates their customers with a run-down of the 2017 phase of Same Day ACH implementation and the participation of the U.S. Treasury.
Read More >
view all >>
Upcoming Events
←
June 2017
→
S
M
T
W
T
F
S
1
2
3
4
5
6
7
8
9
10
11
12
13
14
15
16
17
18
19
20
21
22
23
24
25
26
27
28
29

Webinar Hosted by NACHA

June 29, 2017




12:30-2:00PM

30
June 29, 2017
12:30-2:00PM
Webinar Hosted by NACHA
---
July 18, 2017
1:00-2:00PM
Webinar
---
July 25, 2017
12:30-2:00PM
Webinar Hosted by NACHA
view all >>