Features
Payments Peer Group

PAR/WACHA's new Payments Peer Group program is designed to encourage information sharing and industry knowledge amongst your peers. We have found that our Members can benefit greatly from the collective experience of our Member Base. The questions can range from operational procedures and fraud prevention methods, to uses of common third party applications. To get started, Click here!
---
The Mark of Excellence
WACHA, is a direct member of the National ACH Association (NACHA), a specially recognized and licensed provider of ACH education, publications and support. WACHA is also directly engaged in the NACHA rulemaking process and the Accredited ACH Professional program. Look for the Mark of Excellence, it's our promise of truth and consistency.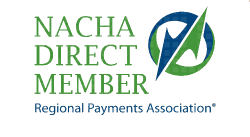 Latest News
This ACH Operations Bulletin provides information to Participating Depository Financial Institutions and their business customers about a specific type of social engineering fraud that is targeting public-sector entities. Fraudsters have used these social engineering techniques to manipulate public-sector entities into redirecting legitimate vendor payments to accounts controlled by the fraudsters. Although any business entity could be the target of this type of social engineering attack, public-sector entities seem to be specifically targeted because their contracting information is often a matter of public record.
Read More >
---
Banking assets are the number one remitted property type in most states. Not only does this deplete the assets under your management, ever-changing unclaimed property laws also leave banks and credit unions at risk of non-compliance, which can result in significant fines and penalties. With PAR/WACHA by your side, we can help you retain assets and reduce your risk of non-compliance.
Read More >
---
Learn More at WACHA's 2017 Conference!
Read More >
view all >>
Upcoming Events
←
March 2017
→
S
M
T
W
T
F
S
1
2
3
4
5
6
7

Webinar

March 7, 2017




1:00-2:30PM

8
9
10
11
12
13
14

Webinar

March 14, 2017




1:00-2:30PM

15
16
17
18
19
20
21

Webinar

March 21, 2017




1:00-2:30PM

22
23

Webinar

March 23, 2017




1:00-2:30PM

24
25
26
27
28

Free Webinar

March 28, 2017




1:00-2:30PM

29

In-Person Training

March 29, 2017




9:00AM-3:00PM

30
31
March 28, 2017
1:00-2:30PM
Free Webinar
---
March 29, 2017
9:00AM-3:00PM
In-Person Training
---
April 5, 2017
9:00AM-3:00PM
In-Person Training
view all >>