An Invitation to Participate In WF&FSA's Future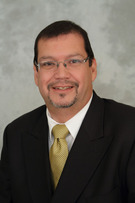 Tom Figueroa, AIFD, Nordlie Inc.
Newly Elected WF&FSA President
I am honored and excited to serve as current president of WF&FSA and look forward to the coming year. We've just returned from a successful Floral Distribution Conference in Miami where the programming and networking were outstanding.
When I took the gavel last week, I invited our WF&FSA members to help shape the future of our association by getting involved in our committees and task groups. I want to personally invite each of you to get engaged with our association through your involvement. The WF&FSA Committees and Task Groups are designed to guide our efforts in supplying each of our members with the best in tools and education to support your businesses.
The following groups will be getting down to business soon. Take a look and see where your skills and talents can be used to their fullest. Then, complete a form telling us how you would like to get involved. We will take the next 30 days to finalize assignments and report back to you. While I look forward to getting as many members involved as possible, please understand that WF&FSA has only so many spots we can fill!
Education Committee
Deliver quality and diverse educational opportunities available at an affordable price to as many members of the association as possible.
Marketing Committee
Promote floral industry professionalism and provide marketing support for wholesaler - distributors and retailers to increase flower consumption.
Best Practices Task Group
Strengthen each member's business potential by providing insightful data and comparative financial and operational analyses; oversee and explore affinity partnerships; and provide standards oversight and development.
Emerging Leaders Task Group
Attract, serve and support new entrants to the industry and young leaders, in order to strengthen their ties to WF&FSA. Create a strong, vibrant group of young industry leaders to develop programs and networking within the WF&FSA framework.
So, if you would like to get involved in one of these areas, be sure to tell us. I can tell you from personal experience, the more involved you are; the more you will take away from WF&FSA. Click here to get involved.
Thank you for your interest and I am always welcome to your ideas and thoughts.
---