Complete Story

Ian Friedman named 'Lawyer of the Year'
Inaugural Award Presented at Annual OACDL Superstars Seminar held October 21, 2011


Cleveland's Ian N. Friedman to Receive First-Ever Award
for Leadership, Advocacy, Character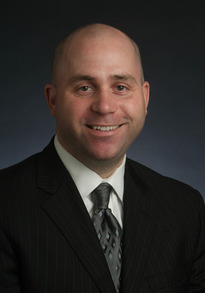 The Ohio Association of Criminal Defense Lawyers is proud to present its first annual Lawyer of the Year Award to Ian N. Friedman, founder of Ian Friedman & Associates of Cleveland. The first-ever award was presented at the Association Annual Superstar seminar held on October 21 in Columbus, OH.
Friedman was chosen by a special awards committee based on his exemplary career of criminal law advocacy and leadership, length of career and his creative strategies in criminal defense work. Additionally, Friedman stood out among nominees for his role as an Association member, living out the goals and values of the organization by serving as a mentor to other lawyers.
"Ian stands out as the clear leader in every category," said Joseph A. Humpolick, awards chairman. "His zealous professional advocacy and his unselfish assistance to his colleagues in need has been an inspiration to all of us, and it goes without saying that he deserves to be the first recipient of an award this momentous."
Friedman has been practicing law since 1997, focusing on municipal, state and federal law criminal law representation. He has been an active member, often holding leadership positions in several associations, including the American Bar Association, the Ohio State Bar Association, the Cuyahoga County Criminal Defense Lawyers Association and several more.
Friedman became President of the OACDL in June of 2008, following the untimely death of Donald Schumacher. During his tenure, he actively worked with the Ohio Prosecutor's Association and the Ohio Supreme Court to reform Ohio's discovery practice in criminal law. His work has resulted in a more open and transparent criminal advocacy process.
Friedman's name will be the first to appear on a master plaque that will hold the names of all recipients of this award that follow him.
About Ian N. Friedman & Associates, L.L.C.
Founded in 1998 in Cuyahoga County, Ian N. Friedman & Associates, L.L.C and its criminal defense lawyers have built a reputation for its dedication, competence, and aggressiveness in defending individuals in municipal, state and federal jurisdictions across the United States, and overseas. For more information, call (800) 827-1189 or visit www.ianfriedman.com.
---