01/04/2021
FREE WEBINAR - Federal COVID Policy Update
Federal COVID Policy Update
What Contractors Need To Know TODAY About:
What's in the NEW COVID Relief Bill & How it Will Impact YOUR Business
How to Deal with Flu and COVID Vaccination Policies & Owner Mandates
EEOC Updated Pandemic Preparedness in the Workplace & the ADA
Thursday, January 7, 2021
2:00 PM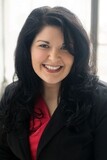 We are pleased to have Nadia A. Lampton of Taft/Law provide this timely update to you. Nadia advises business owners and management in all aspects of labor and employment. She has garnered an extensive and successful track record assisting clients in the construction, industrial manufacturing, healthcare, media and entertainment and technology industries navigate and prevail in large-scale labor arbitration disputes and litigation matters. Depending on time, participants may have the opportunity to ask live questions.
This FREE webinar is provided to you as a service of the association!
YOU MUST BE REGISTERED IN ADVANCE!
Due to the need to get this timely information out as quickly as possible, this course will not be able to offer OCILB or KY continuing Education Credits.
Questions regarding this webinar? Please contact Valerie Pope
More Info