2022 NCSSA Convention and Trade Show
November 10-11, 2022
Sheraton Charlotte Hotel
555 South McDowell Street, South Tower
Charlotte, NC 28204
REGISTRATION NOW OPEN!




CONVENTION HOTEL



Reserve your room by 10/09/22 for the NCSSA rate of $159

A very limited number of rooms are still available on November 9. The remaining room block with the rate of $159 is primarily for rooms on November 10. If you get an error when trying to reserve your room online it is likely that rooms on November 9 are sold out.


PLEASE NOTE: If you get an error when trying to reserve your room online, please call the hotel directly at 1-877-822-3224 and tell them you are with the NCSSA Convention and Trade Show.
ATTENDEE REGISTRATION - REGISTER BY NOVEMBER 1, 2022:

NCSSA Members: $299
Non-Members: $499
Additional Exhibitor Attendees (must have a paid exhibit table) $199 each.
HOW TO SPONSOR or EXHIBIT BY OCTOBER 10, 2022:
NCSSA offers sponsorship opportunities and exhibit tables during dedicated trade show hours. Exhibitors, register by October 10, 2022.
IMPORTANT DOCUMENTS FOR ALL SPONSORS & EXHIBITORS:

Please read all of the documentation below prior to registering for an exhibit table.

Click Here to view available Sponsorships

Important Sponsorship and Exhibitor Information:
GENERAL EXHIBIT FAQ's:
November 10: Exhibitor MOVE IN 9 am – 11 am EST
November 11: Exhibitor MOVE OUT 12:30 pm – 1:30 pm EST
Register to sponsor or exhibit ONLINE by October 10, 2022.

Exhibits come with 1 – 6-foot table, two chairs, and one company attendee/representative registration.
Additional exhibitor attendees must be registered separately for $199 each.
Exhibit tables will be assigned on a first come, first served process.
NCSSA members will be placed first in the order paid registrations are received ONLINE.
Non-members will be placed last after October 10, 2022.
Erin King will contact you if your top 3 table choices are not available for you to make an additional selection.

A VERY LIMITED number of tables will be offered with the option to purchase electricity. Only those tables with a number and E, example: 11E.
NCSSA members will receive the pre and post attendee lists approximately 10 days pre and post event.
NCSSA will be enforcing the Rules & Regulations provided above.


WHAT TO KNOW ABOUT THE CONVENTION
The NCSSA is working to provide you with opportunities for networking, access to education, and to visit with industry best vendors in the trade show. The convention features a large number of concurrent sessions for those new to the industry, managers, veterans owners, owners large and small, vendors and more.
EVENT PROGRAM
A copy of the event program will be posted to our website soon. Please see our general schedule below for basic information.
*GENERAL PROGRAM
November 10: The NCSSA conference will kick off at approximately 11 am with lunch in the trade show, keynote address, education, time for attendees to network, visit with the event sponsors and exhibitors, and end the day with a welcome reception at the Craft City Social Club from 5-7 pm.
November 11: Day 2 will start with breakfast at approximately 7 am, trade show beginning at 8 am, educational sessions, general session speakers, and concluding at approximately 1:15 pm.
*Subject to change. This is a general description for planning travel. A complete schedule will be posted before the event.


EVENT SPONSORS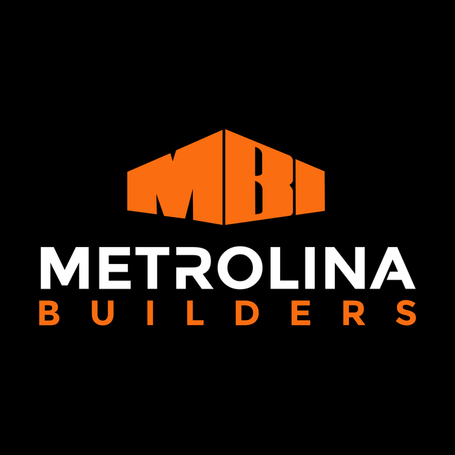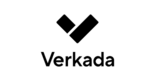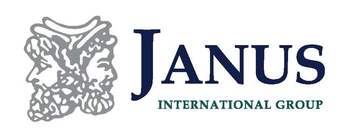 EXHIBITORS

Absolute Storage Management
Access Control Technologies, LLC
Asset Management South (KISS Solutions)
The BCS Group
BETCO
Boxwell, LLC
CallPotential
Copper Safe Storage
Cost Segregation Services, Inc.
CubeSmart
Janus International
Live Oak Bank
LockerFox
MakoRabco
Midcoast Properties, Inc.
ProSteel Buildings
Rapid Building Solutions (Southern Gate & Security)
Rhombus Systems
Safestor Tenant Insurance - Ponderosa Insurance Agency
Southern Gate & Security
StorageAuctions.com
StoragePug
Storage Shield Tenant Protection
Storage Structures, Inc.
Trachte Building Systems/Trac-Rite Doors
U-Haul Self-Storage Affiliate Management
Universal Storage Group
Verkada
XPS Solutions


ATTENTION ATTENDEES, SPONSORS AND EXHIBITORS:
Payment & Cancellation Policy: All registrations must include full payment. North Carolina Self Storage Association (NCSSA) does not bill for payment or accept partial payments. NCSSA will not issue any refunds, even if you are unable to attend the event. Attendees may be substituted for a registrant without an additional charge. NCSSA must be notified in writing of any substitutions at least three days prior to the event.
Sharing Contact Information: By registering for this event, you consent to NCSSA sharing your contact information (e.g., attendee name and title, business name, physical and email addresses, and telephone number) with exhibitors, sponsors, and board members. You further consent to receiving communications from exhibitors, sponsors, and board members.
UPCOMING EVENTS
2023 NCSSA February Seminar
Feb. 6-7, 2023
The Inn on Biltmore Estate
One Lodge Street
Asheville, NC 28803
800-411-3812
2023 NCSSA Convention & Trade Show
November 13-14, 2023
Embassy Suites Research Triangle
201 Harrison Oaks Blvd.
Cary, NC 27513
Reserve room by 10.13.2023 at a rate of $179
Call 1.800.362.2779
PAST EVENTS
2022 NCSSA AUGUST SEMINAR
SPONSORS:



EXHIBITORS:
Absolute Storage Management
Access Control Technologies
BDA Systems Co
Complete Signs
KISS Solutions
Live Oak Bank
Metrolina Builders
Rapid Building Solutions
Storage Shield


View the MAY SEMINAR ONSITE PROGRAM