The Ohio Association of Ambulatory Surgery Centers...
supporting the provision of high quality care and professional standards in ambulatory surgical care organizations.
Welcome
Find an ASC
REGISTER TODAY! OAASC Webinar with Elethia Dean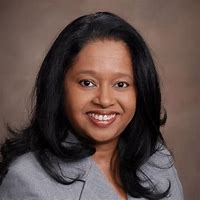 Registration is now open for our webinar on February 26th at 1:00 PM, featuring Elethia Dean with ASC Compliance. In this hour-long presentation Elethia will give a comprehensive review of the most noted citations in ASCs across the state of Ohio in 2019.
Elethia is a well know expert in the industry with over 20 years of experience in health care, including clinical and administrative experience in acute and ambulatory care settings. She has held positions as Case Manager/Charge Nurse, Data Analyst for Utilization Management, Instructor and Ambulatory Surgery Center Director of Nursing.

Throughout her career she has been responsible for Medicare certification, state ASC and accreditation guideline compliance. Her experience in Infection Control, Quality Management, Risk Management and Benchmarking surpasses many in the industry, and OAASC is proud to bring her expertise to our members.
You don't want to miss this informative hour with Elethia, so be sure to sign-up today!
Not a member? Join within 30 days of our webinar and we'll subtract your registration fee from your dues payment. Contact sam@oaasc.net for more information!
---
Welcome and thank you for your interest in Ohio's ambulatory surgery centers (ASC). This site is designed to assist the members of the Ohio Association of Ambulatory Surgery Centers (OAASC) and to promote public awareness of ASCs and their services.
Our association is committed to enhancing the quality of care provided by ambulatory surgery centers in Ohio and to promoting high standards of professional conduct among all organizations providing ambulatory surgical care.
The OAASC is focused on the advancement of the ambulatory surgical center industry through legislative and regulatory advocacy, education, and good information. On a national level, the OAASC works cooperatively with the Ambulatory Surgery Center Association. This cooperation allows OAASC members to add their voices to the efforts directed toward Congress, the administration, and appropriate agencies.


I
n Ohio, the OAASC is the only organization exclusively representing the needs of the state's ASC community. We maintain close contact with state agencies and legislators to monitor and impact regulations and legislation that govern ASCs and improve patient safety.

Additionally, we provide members with information to enable their centers to operate using state-of-the-art surgical, technical and administrative procedures. OAASC offers an annual multi-day conference, timely educational offerings including in-person and web seminars and regular e-newsletters on reimbursement, regulatory compliance, quality standards and other industry-specific issues. Additionally, the OAASC has developed a state of the art benchmarking system so that Ohio ASCs measure their quality processes against their peers in the state.

Should you have any questions about information on this site or wish to receive information concerning Ohio's ASCs or the OAASC membership, please feel free to contact Heidi Moss at the OAASC Office (sam@oaasc.net).
---